Upstate Speedway item on SC TV
Started by
Cheater
,
Jun 19 2015 12:36 PM
Posted 19 June 2015 - 12:36 PM
Gregory Wells

Never forget that first place goes to the racer with the MOST laps, not the racer with the FASTEST lap
---
Posted 19 June 2015 - 01:15 PM
Pretty cool.
Michael did an excellent job of explaining the hobby without talking over the viewers head. WTG.
Kevin VanPelt
 
"Life is too short to worry about the things we cannot change. Go to work, love your family, worship your God and try to enjoy your damn life." KVP
---
Posted 19 June 2015 - 01:54 PM
Great job, Michael!!!
You totally controlled the show... sorry but... those girls were 'like' total dingbats.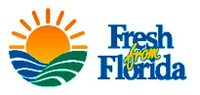 Bob Israelite
---
Posted 19 June 2015 - 09:15 PM
Great job, Michael!
Really looking forward to visit.

Promote Your Page Too">Check us out on FaceBook
---
Posted 25 June 2015 - 08:52 AM
I was hoping to view the video above, but it's not working on my screen. Guess I've messed up a setting somewhere.
 
Regardless Michael, I'm looking forward to dropping in Saturday for a visit and a chance to try your track.
 
Best of luck always!

jb

Jim Beasley
South Carolina, USA

"Assuming either the Left Wing or the Right Wing gained control of the country, it would probably fly around in circles."
- Pat Paulsen, 1968
"I drive way too fast to worry about cholesterol."
- Steven Wright ca. 1983
---
Posted 25 June 2015 - 09:31 AM
Jim,

Looks like the TV station has deleted the clip from their website.

Michael, do you have a copy of the video or know where to locate one?

Gregory Wells

Never forget that first place goes to the racer with the MOST laps, not the racer with the FASTEST lap
---
---