Another jalopy set up. My Al Dykes car. A PPS common floppy side pan chassis, .064 brass. Pro slot
2002 16D motor, 1/8 axles, 6t pinion/29 crown, PSE "Tuna" 1/8 X 13/16 rim/tires.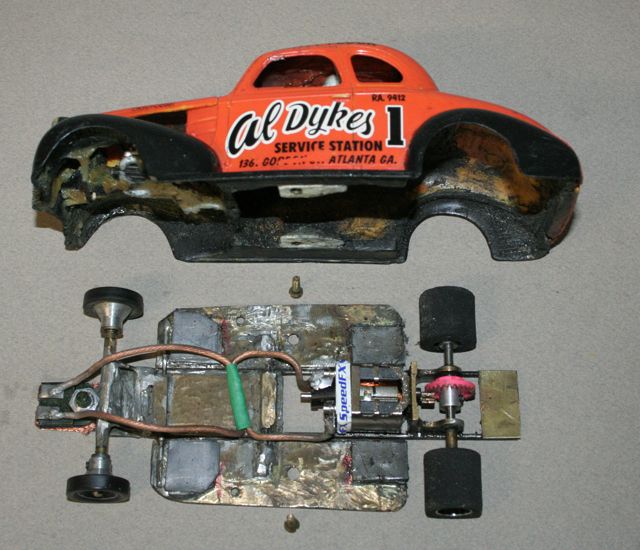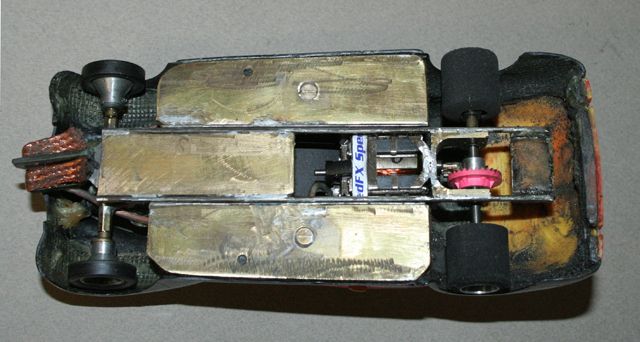 The body is solidly reinforced with Devcon's Plasticwelder and nylon window screen strips lining the fenders,
so it's lasted for a good while. Very competative chassis/body combo- 9.48 oz. Teamed up with Mike Nabors
to win the 2008 Turkey Night enduro race.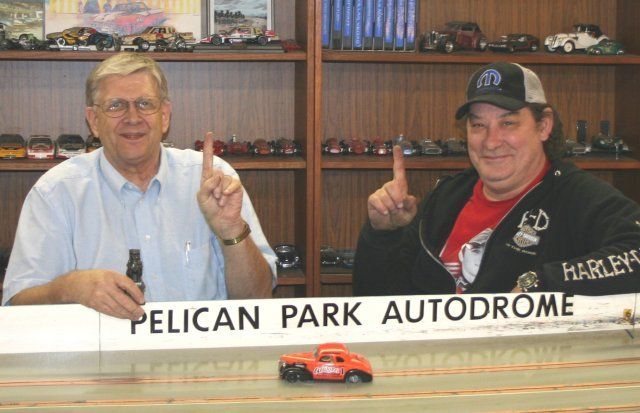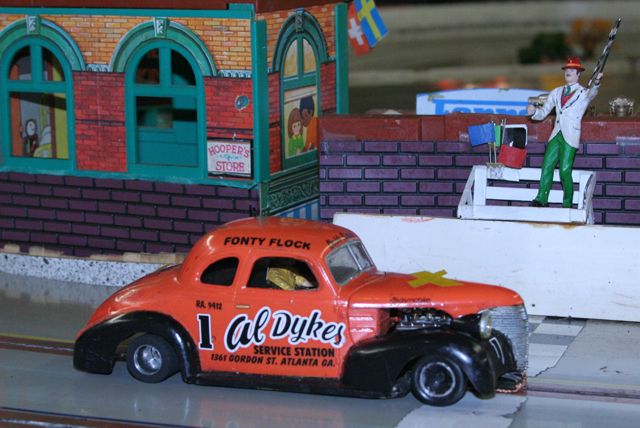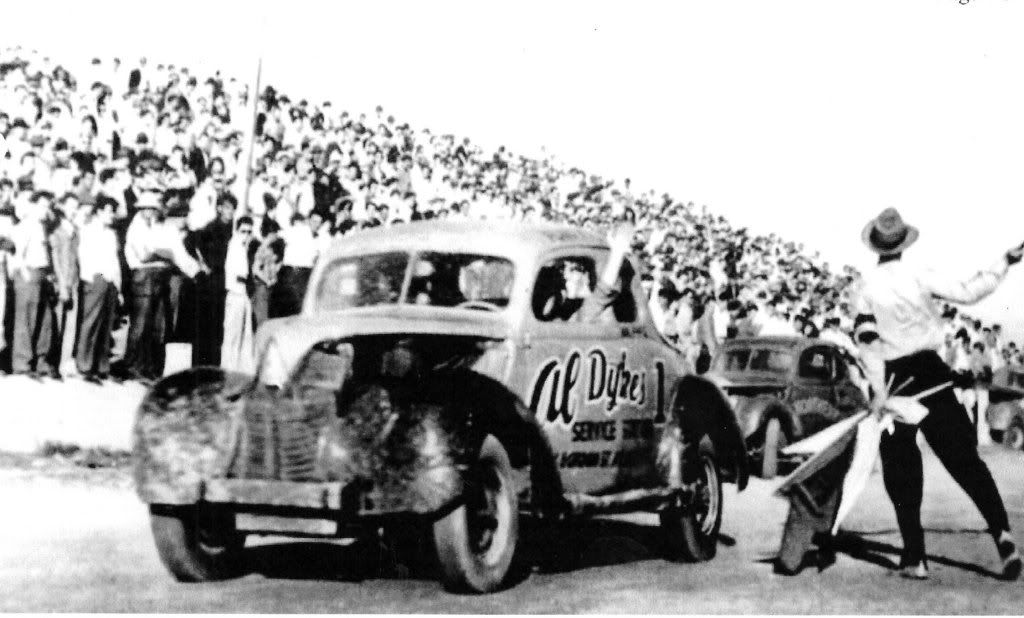 One of the better jalopy or modified color action photos I've found
on the internet