We had another fun -- and fast -- day of racing at Slots of Fun in Beautiful Downtown Abbeville, SC on Saturday.
This day marked the (temporary) return of our old friend, Bob Manganello. He's been missing in action due to fatherly responsibilities.
But as the GTP race proved, his controller finger had not rusted a bit. Bob topped the bunch this day, scoring 314 laps on the Slots of Fun Grandstand, besting yours truly by 4 laps and Dan Parker by 7. First, the lineup...
...and the winning cars...
...and the winners...
Jim Beasley (2nd), Bob Manganello (1st), Dan Parker (3rd).
Results:
B Manganello        314 laps     Best lap: 4.169 Blue
J Beasley               310 laps                    4.179 Black
D Parker                307 laps                    4.120 Black
D Erickson             291 laps                    4.499 Blue
R Sylvester            176 laps                    4.449 Blue
The action was constant and there was a lot of thrashing about in the pits and around the track...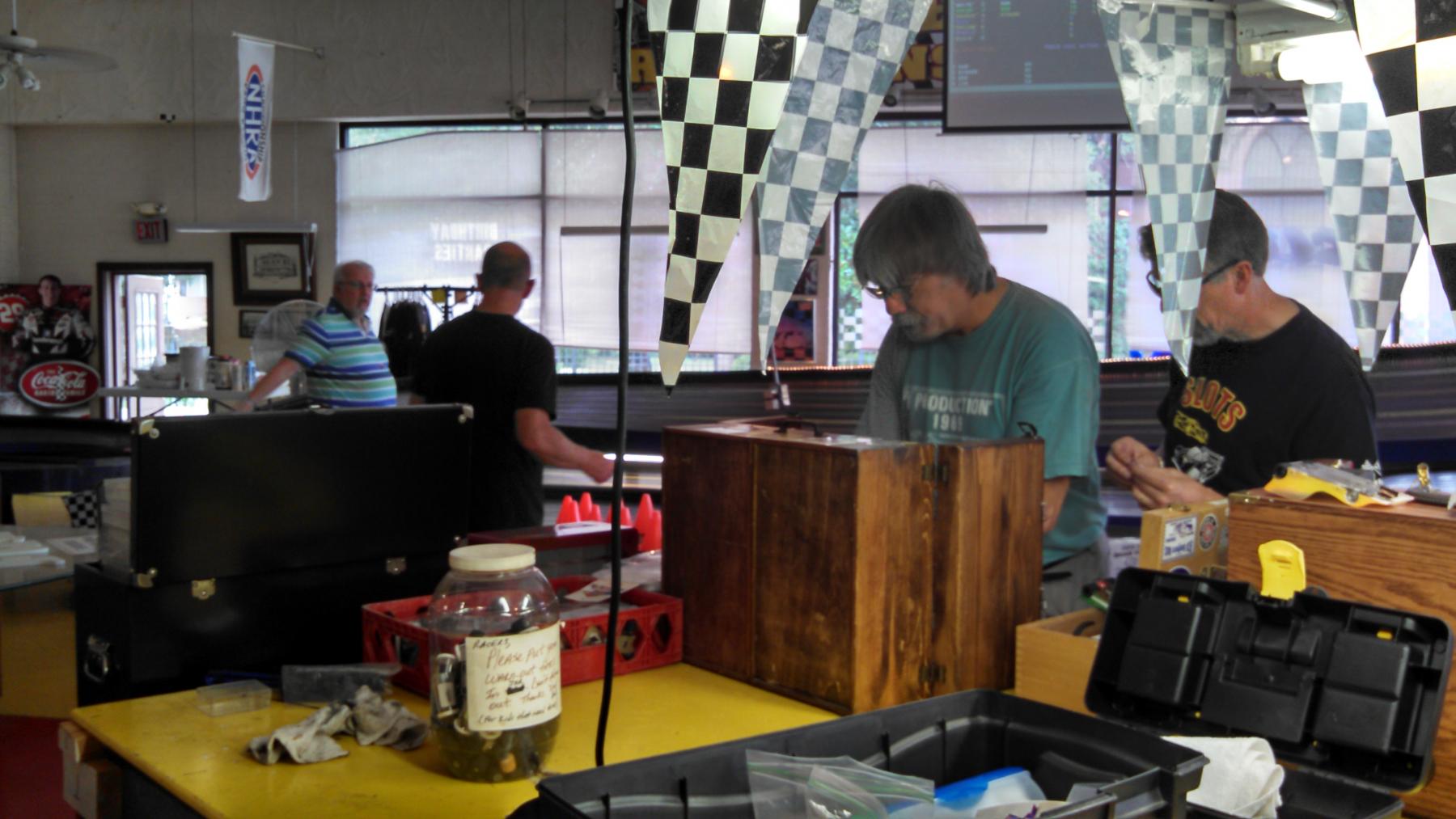 Richard Sylvester and David Erickson (partially hidden by the flag) discussed speed secrets.
Dan Parker added a little oil to the axle while trackside. Seems the only person who wasn't thrashing about during the races was our Race Director Jerry Richey...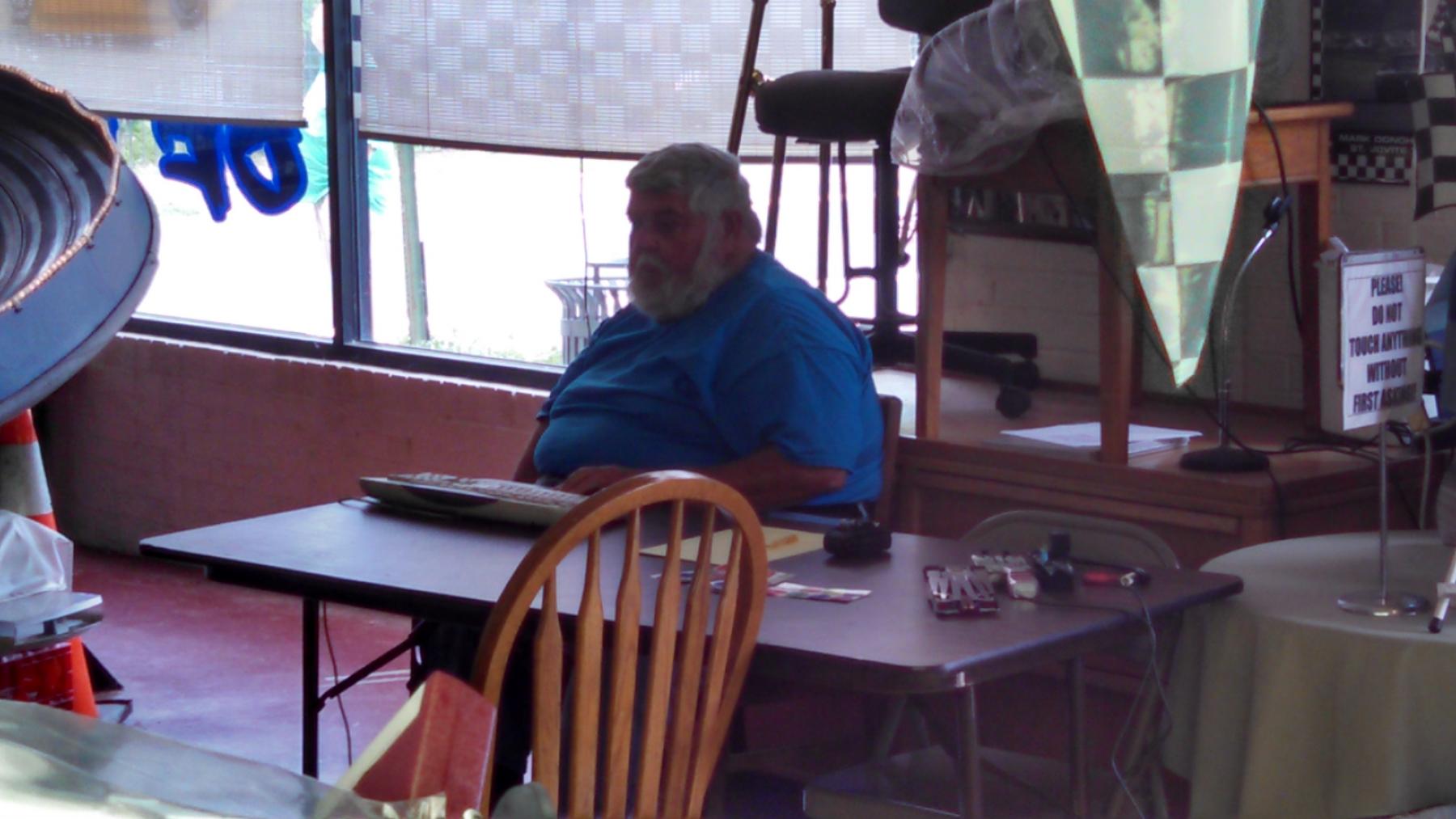 Jerry always keeps the races going while greeting visitors who enter through the front door of Slots of Fun. He's always got a friendly greeting and a story to tell.
Up next was our regular 7-68 retro class. This class always requires the guys to bring their A game.
Today was no different, with Richard Sylvester taking top prize with Dan Parker and your humble author giving chase.
Dan Parker (2nd), Richard Sylvester (1st), Jim Beasley (3rd)
R Sylvester          301 laps        Best lap: 4.388 Black
D Parker              293 laps                       4.450 Red
J Beasley             292 laps                       4.558 Yellow
D Erickson           287 laps                       4.669 Green
B Manganello      284 laps                        4.550 Red
(Parker / Sylvester / Beasley)
A quick look underneath:
All in all, another great Saturday for our monthly races at Slots of Fun. Congratulations to the winners -- and to anyone willing to tolerate the trackside gamesmanship. Try to join us next month, if you're in the neighborhood. It's a perfect way to spend a Saturday afternoon.
jb