Dave Geehring supervised the unloading and setup of Thazer Raceway's new Chris Dadds built hillclimb track this past week.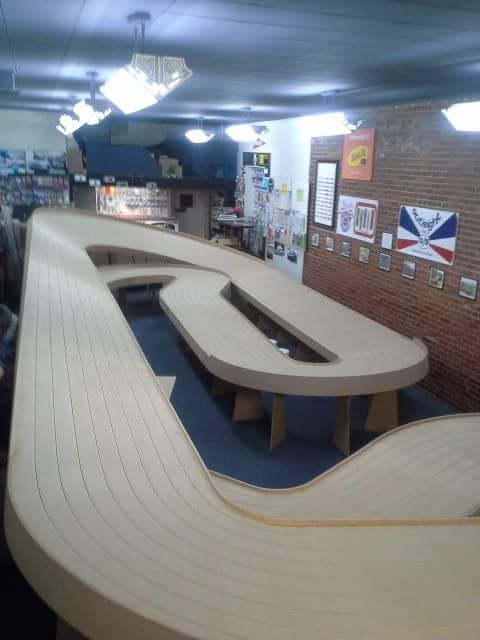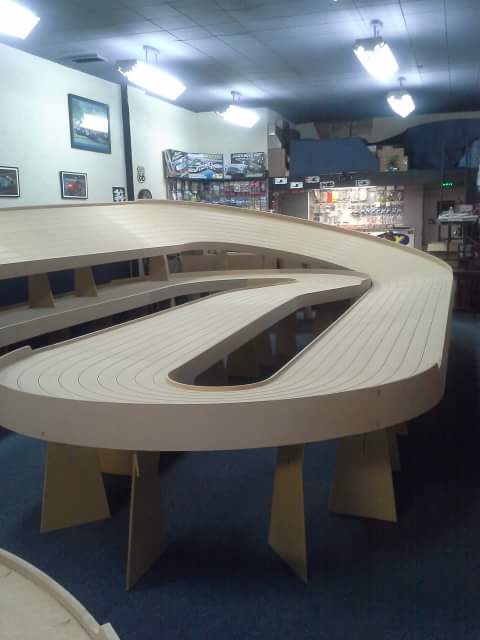 They are planning for the new track to be operational well in time for Thazer to host the 2015-2016 MSCS series race on Oct. 24th.
I will post updates as they are known, please direct specific questions to Dave. I don't know how often he signs on to Slotblog, so phone calls are probably best.