I've always wanted to build a 1/32 rail dragster. I was inspired by Bob Braverman's 1964 Rod & Custom Magazine build article but I never seemed to get around to it:
That is until I stumbled across a vintage model kit I hadn't seen before on eBay: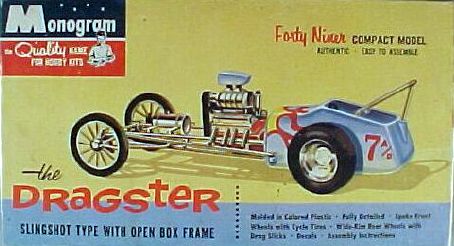 It's a 1962 model kit from their "compact Model" series:
The other model cars in this series are described as 1/32 scale but I believe this dragster is a bit bigger. Nowhere in the paper work or on the box can I find any mention of what scale it is:
It's still smaller than 1/24 but bigger than a true 1/32 scale. Bob Braverman's build was a bit bigger than 1/32 scale too. He even used a 1/24 model kit motor in his rail.
I also found pictures of someone's beautiful build of this kit. I think it looks SOOOOOOOO cool: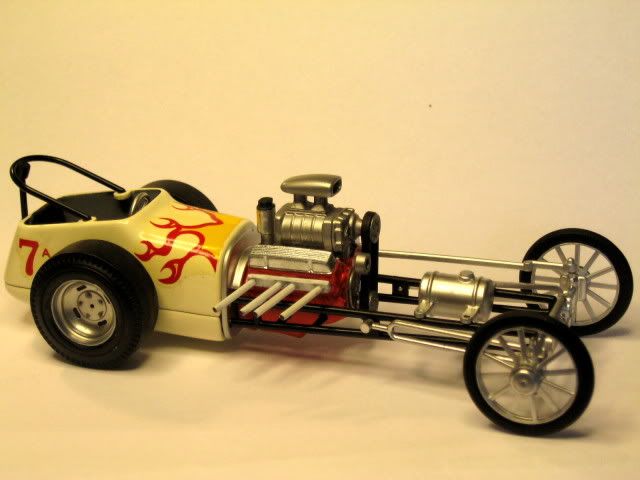 The first thing I had to figure out were the front wheels. I almost tried to use the one piece model kit wheels and tires.

Then I found some pictures of period rails with "full moon" hubcap fronts: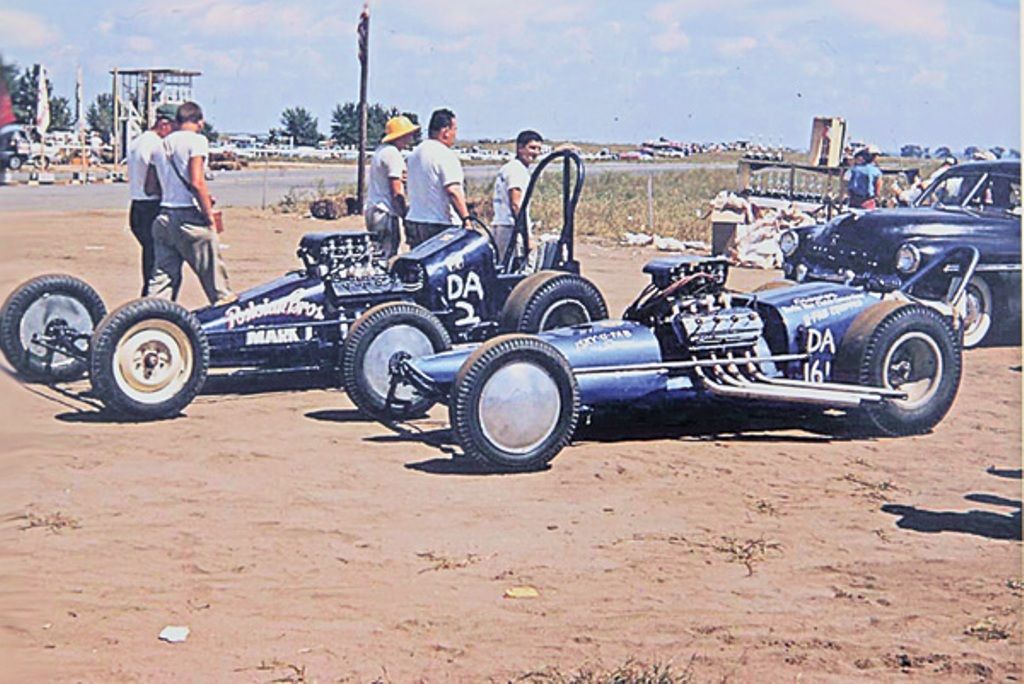 So.........here are the fronts I'm going with: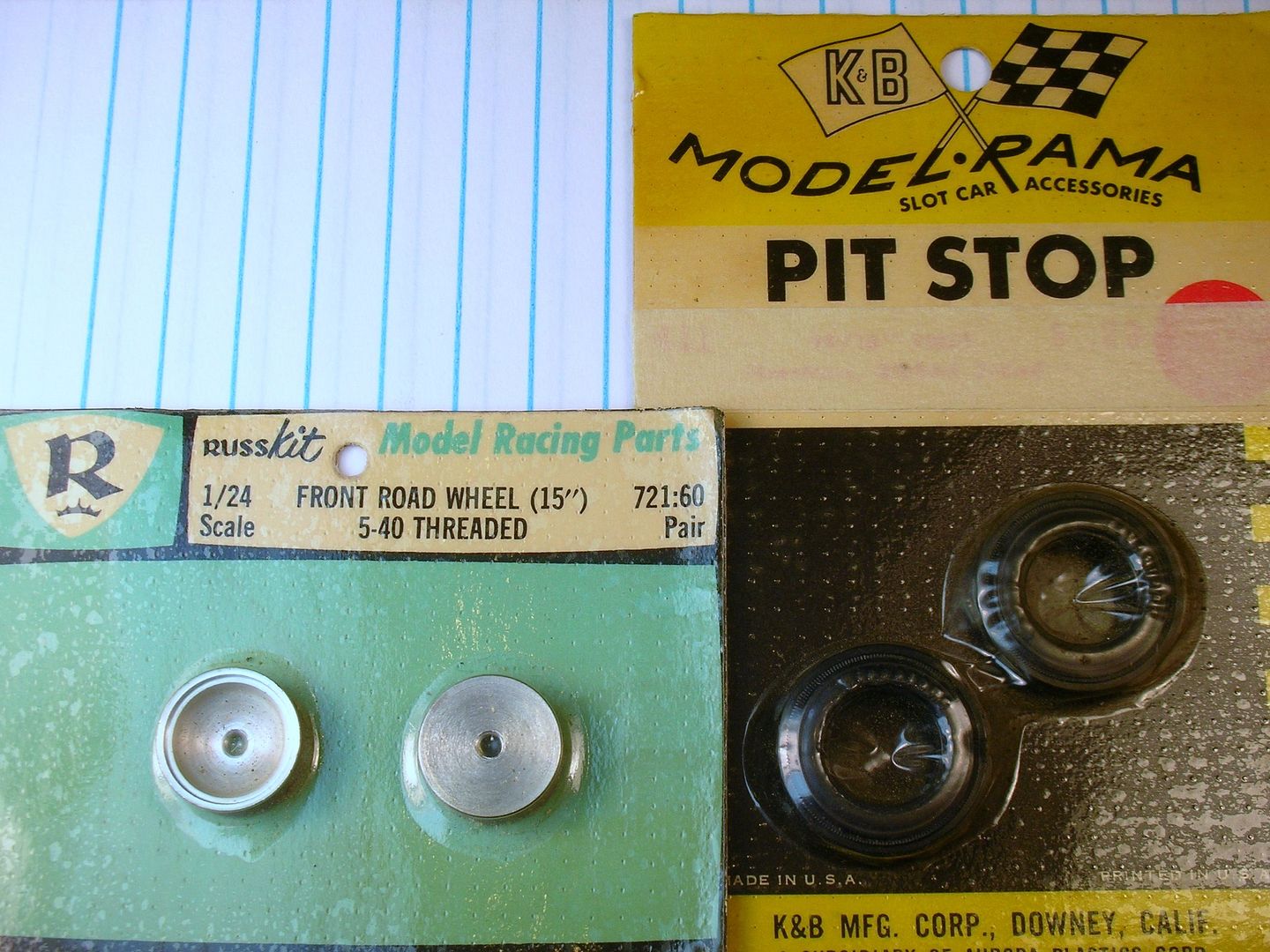 The full moon hubcaps are from the AMT double dragster kit and sanded down to fit. They'll be painted with Tamiya gloss aluminum. Also shown is a Dynamic 1/16" axle reducer for a wire front axle:
The model kit rear wheels/tires were cut down into wheel inserts:
I used 30mm Germans and Russkit wheels at first:
The 30mm (on the left below) were a bit smaller than the model kit's rears so I also mounted up some 40mm Germans (on the right below):
Next up is choosing a motor and starting the rails frame...........