I recently acquired this 888 kit and had all the pieces for a nice build so I went ahead.
This kit had two unique features that I had never seen before:
1) the cut out drop arm (pictured), and
2) it came with a pair of the infamous front wheels (not used, stored deep in the vault).
I built the chassis pretty much per the kit with one exception - I flopped the pans out.
The arm is an unknown big wire arm.  The fronts are a pair of salvaged RVM - REH wheels.  Rears are Limpach fresh cuts, still available from Mid America.
Body is an original Champion Shadow body ("NCC legal").
Check it out (Click through for a nice big pic)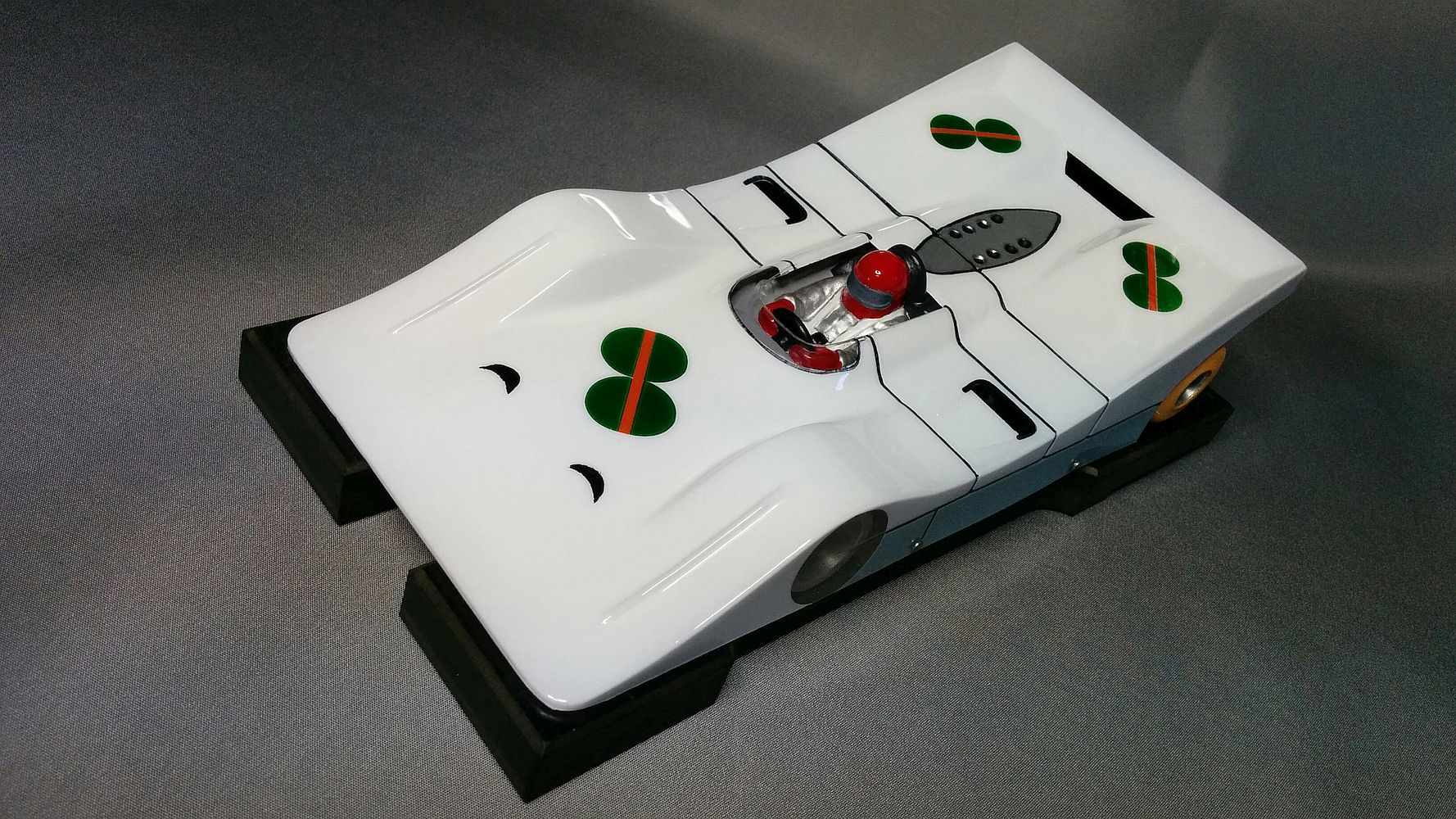 Thanks -
Chassis kit - Dave Reed
Body - Rick Thigpen
Vinyl masks - Richard Clark in NorCal