Hi, 
Since Paul (SlotStox53) asked to see my Dyna-powered Shinoda Thingie, I thought I'd put up some of the great cars that Eldon "Gene" Adams built for me a few years back, around the time of the first Thingie Proxies...  
I don't remember all the names offhand, but they're all done up as he would have done at The Groove, back in '67 or so... Here's one with a Dyna motor, just a Classic can in fact - this is the motor I bought from an old toy dealer - it had a dead arm (but the original white epoxy!), so I just put in a regular 26D arm for now...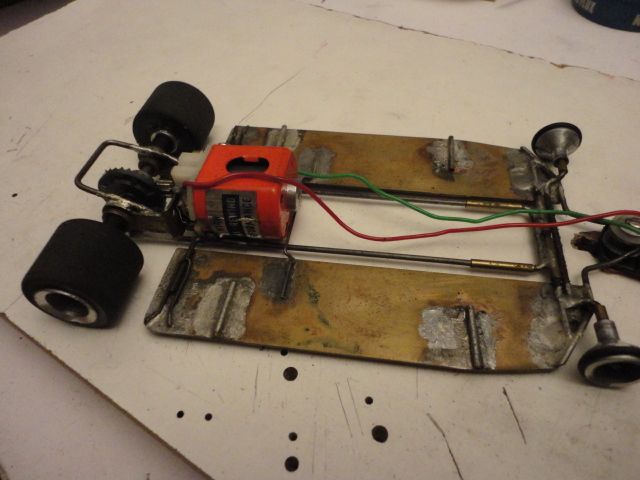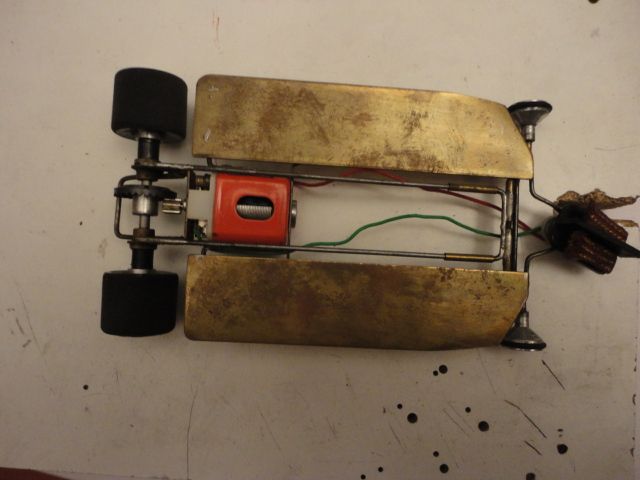 Winner of the first Thingie Proxy - largely thanks to a great chassis by Gene. I just happened to pull out a Chong rewind I had found in an eBay lot and it worked great throughout all the races - thanks Bruce (Chong)! Those are Ortmann tires, mandatory for this proxy, all on European tracks.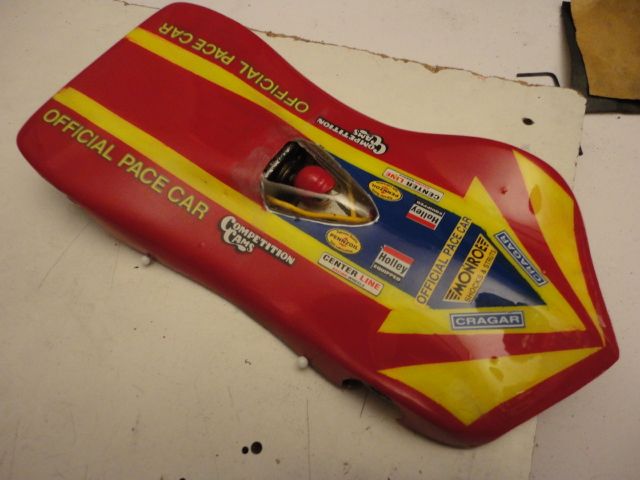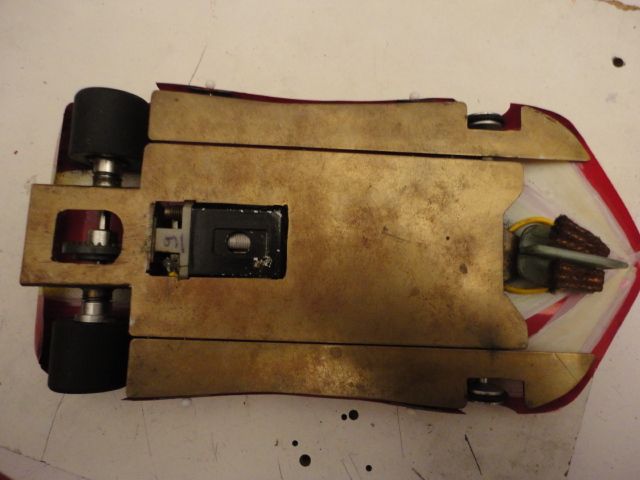 And the Dart 1, you could tell this was a labor of love for Gene - a lovely chassis, slider type I believe, and an unmarked Dyna motor, with the glassy blueish epoxy...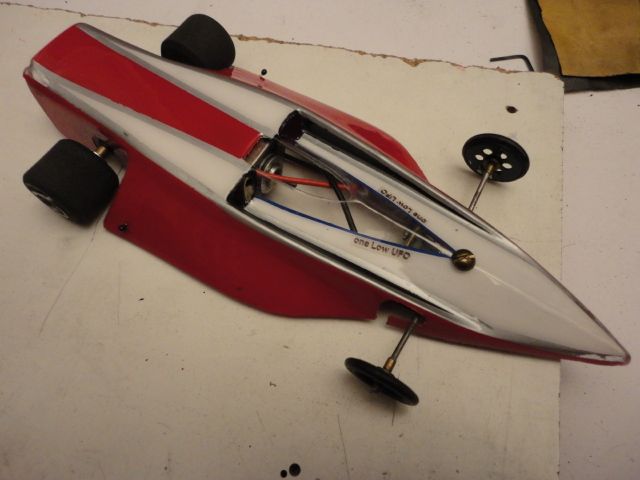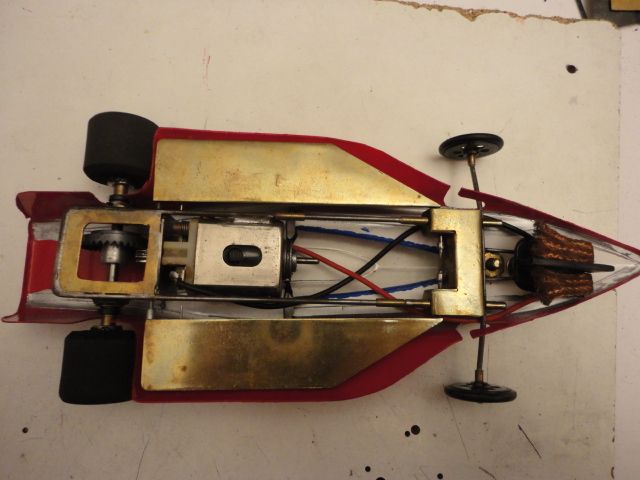 Come back with us to the days of The Groove (I was in Chicago at the time, but who know all that was going on just a few hours to the north?). 
Don