Two years, four months, and six days from now I plan on retiring (but who's counting

). Money is going to be tight for sure so I've decided to do my part now and buy at least one neato scratchbuilding tool per month while I can. This will also help pull our "sluggish" economy out of the current "slowdown".

Last month I got a Hudy comm lathe that most are familiar with: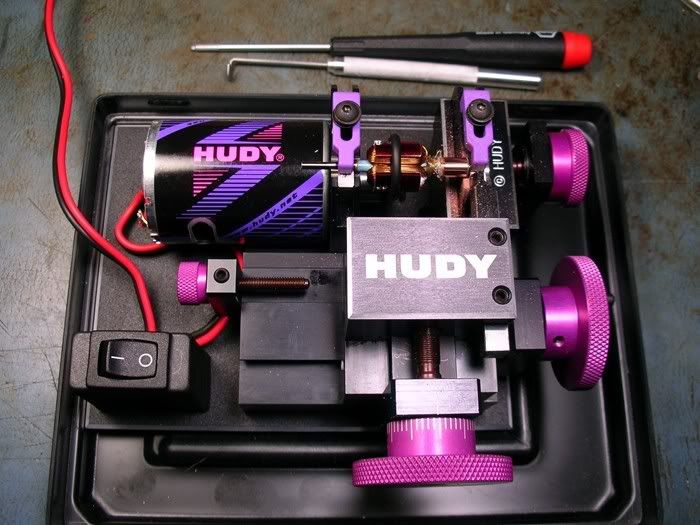 This month I decided to upgrade my 20-year-old workhorse Dremel tool: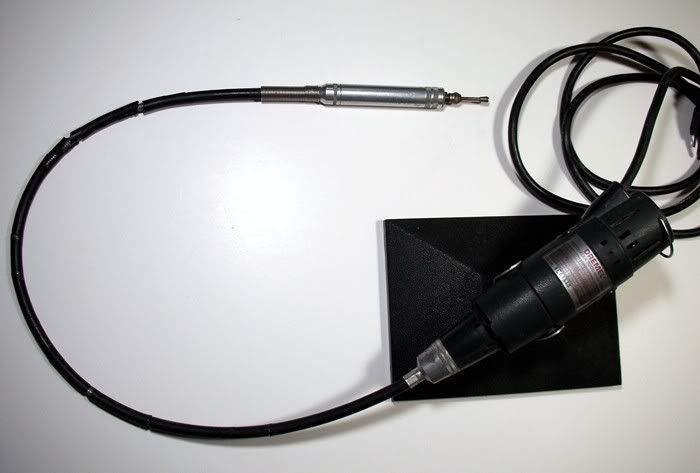 It still works but the sheath is all cracked and the two-wrench collet change system is a pain to use. There is also a ton of run-out in it. So after snooping around on woodworking and jewelry making forums I decided on a medium duty unit. If my cheapo Dremel has served me well for 20 years this new job should do me fine. It's a:
Here are the goodies: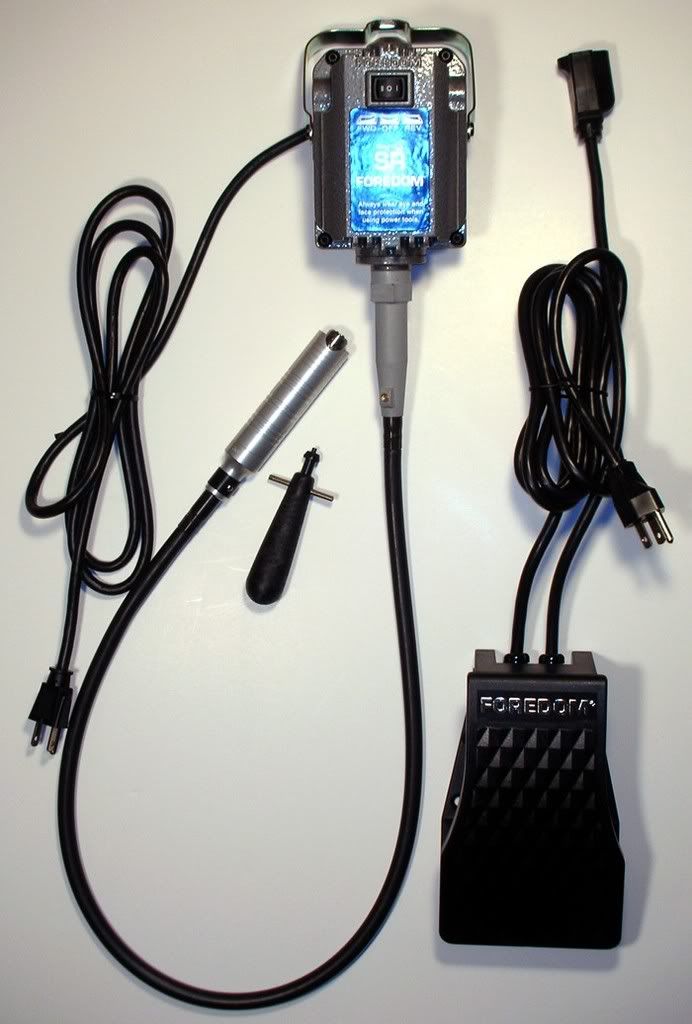 I also bought the adjustable motor hanger and handpiece holder. It's all mounted to the workbench and I'm pretty happy with it: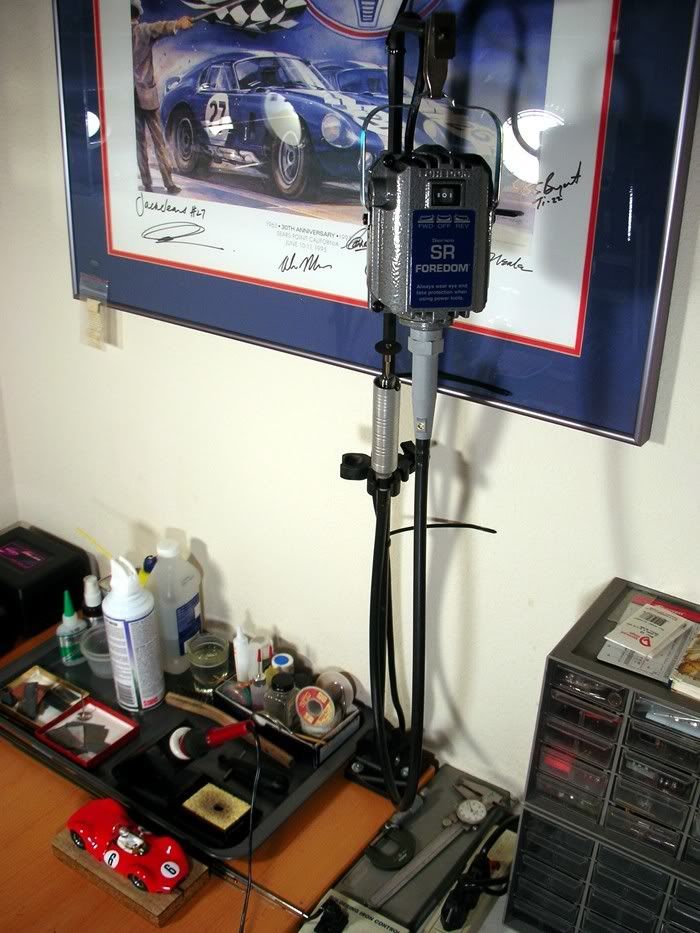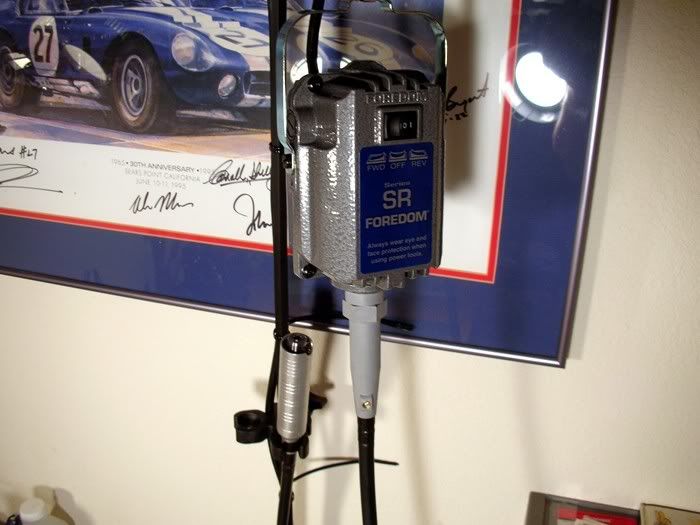 I still need to trim the wire ties once I'm happy with the motor height adjustment. I also bought the optional $14 super flexible neoprene sheath for the flex shaft. This is probably the only time you'll want a limp shaft

but believe me it makes controlling the hand piece a dream

. There must be a dozen different style quick change handpieces available too.
Here's where I bought it:
Otto Frei
This place has some cool things. Check out their jewelers work benches

.
Oh no, more bad news in the stock market. I'd better buy something else to help out! Bush doesn't have to worry about me not spending my credit from the stimulus package.
Where's the check? I need a mini lathe

.