At this time of the year, catalog merchants and "brick and mortar" stores seem to offer slot racing sets when they apparently do not offer them the rest of the year.
Here's a gallery of this year's seasonal slot car sales (feel free to reply with any you come across): 
From Griot's Garage December 2015 catalog. 
From Target online holiday 2015 catalog. 
From Toys R Us online catalog. 
From Walmart online weekly sale flyer.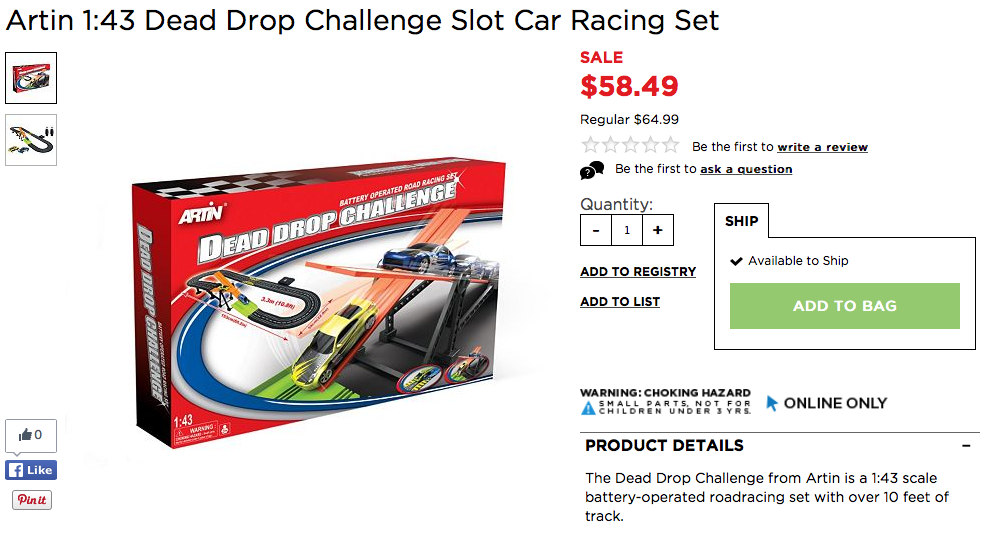 From Kohl's online catalog. (in the past, Kohls was a great place for after the holidays markdowns on Carrera cars and track) 
From Bass Pro Shops online gift guide.