One of my passions are the GT40 and 917 of the team Gulf, and as Italian, the Fiat developed by Carlo Abarth, who, in the 1960s, were little real bombs. With slot car I raced again with the Bostella and rennchassis Carrera, and in competition with the engine 36D, with the Cyclone Avenger. Combining the two things I realized Gulf and Abarth versions of the two slot cars.
That is the result:
Cyclone Avenger GULF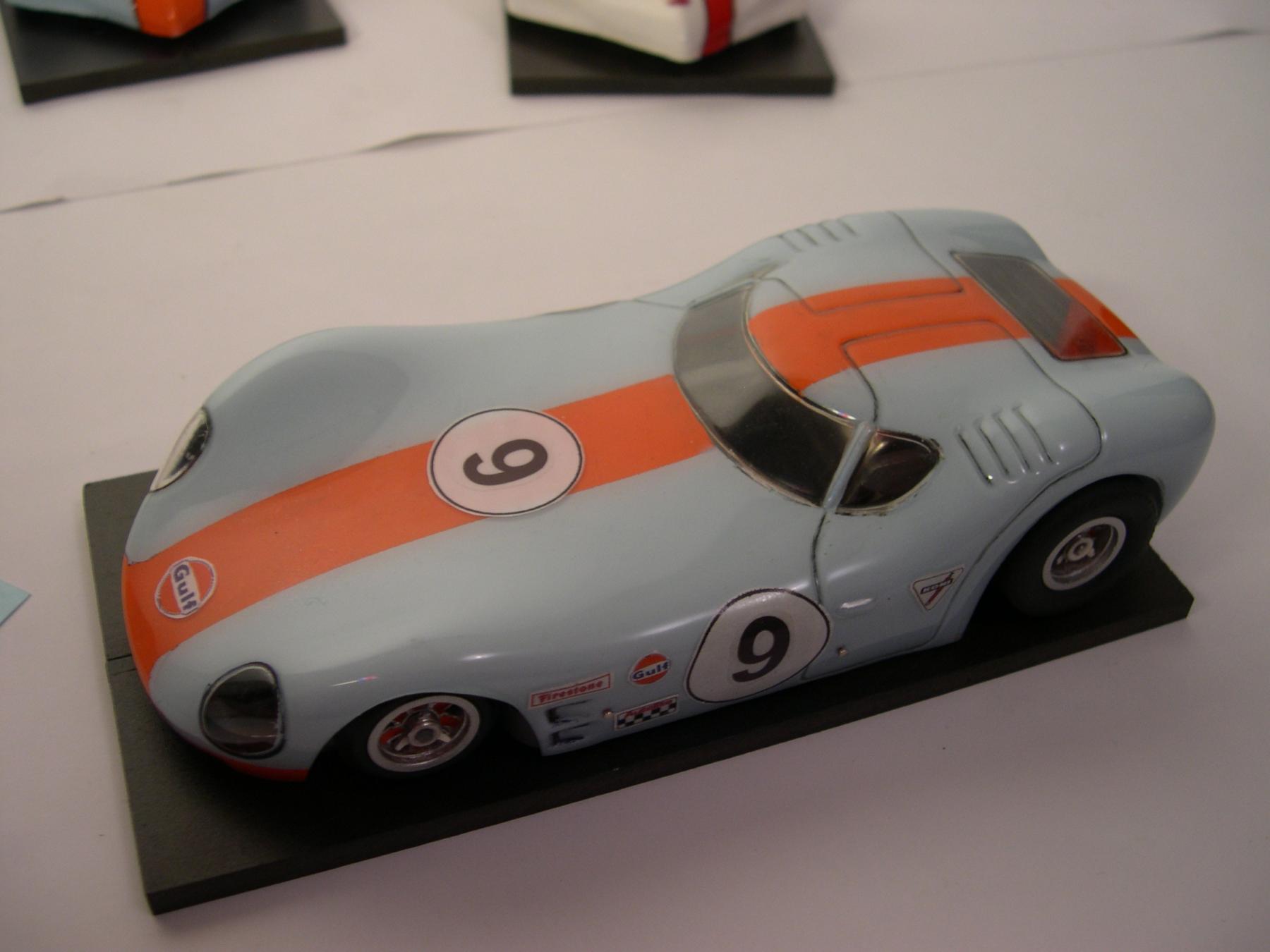 Cyclone Avenger Abarth
The Cyclone has the defect that, with the passage of time, the body  will curve in the back. To prevent this I built a small brass frame.
Carrera La Bostella GULF
Carrera La Bostella  Abarth
To get the best out Carrera, should make more rigid the front, so I stuck the pick up, with just a small tube to attach the body, as seen in the photo:
With powerful engines should also make it hard back, so with a small brass frame I also stiffened the rear: