Kurt Eernst, who writes for Hemmings Daily, finally reveals he's a closet slot car racer.




"In the interest of full disclosure, I've been holding out on you. I've never discussed my collection of historically significant racing cars, nor have I revealed that I have access to my own year-round testing, development, and racing facility.




The cars under my stewardship include a Lotus Type 49, as driven by Jim Clark in South Africa in 1968; the John Wyer Ford GT40 Mk I that won Le Mans in 1969; a short-tail Porsche 917, as driven by Helmut Marko and Gijs van Lennep in 1971; a Cobra Daytona Coupe, which finished second overall at the 24 Hours of Daytona in 1965; the Porsche 956 driven by Mario Andretti, Michael Andretti and Philippe Alliot to a third-place finish at Le Mans in 1983; and even a Bud Moore Trans Am Mustang, as raced by George Follmer. All are in good condition, though many carry the scars of on-track battles well fought, and all are exercised on a regular basis.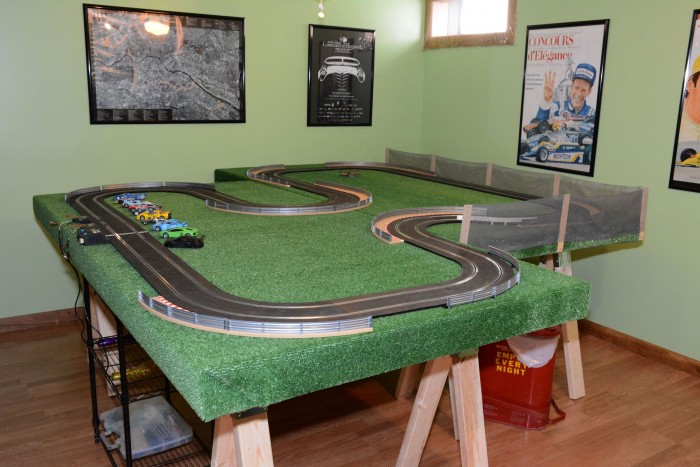 As for the track, it's a challenging mix of S-curves, interspersed by short straights and a pair of long straights, perfect for testing both acceleration and braking. Like the Nürburgring, run-off area isn't exactly ample, forcing a driver to be atop his game when probing the limits of a car, as a careless application of throttle or a bit of too-late braking can have dire results. Unlike the 'Ring, it's even climate-controlled (when I remember to plug in the heater or fire up the wood stove), and it's just steps away from the beer fridge."

Read the full confessional HERE.