Tri-State Slot Car Raceway will be hosting our first of many wing car races (The Midstate Classic #1) on Feb 6, the first race of 2016. Some of the best racers across the country will be there as well as some local racers.
We will start with three classes: Boxstock 12, 27 Lite, then Two-Motor Open. There may be another 12 class if they wish.
Folks this is some of the fastest and furious racing you will ever see. Pro racing at its best on our 155 foot King track.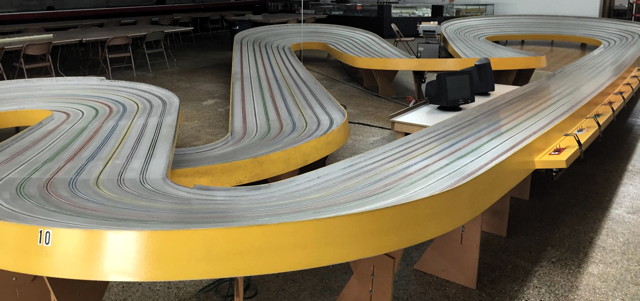 We will pay out 50 percent of each class take in each class to winner and runner-up.
Hope to see every one there, it's going to be a blast.
For more info. Check us out on Facebook at Tri State Slot Car Raceway.
Tri-State Slot Car Raceway
5174 Hamilton-Middletown Rd.
Hamilton, OH 45011
(513) 915-8009