A local SCCA autocross club held their annual slot car event at my raceway yesterday. It's put together by ex-commercial racer and current club racer, Dave Vaccaro.
He brought a few of his cars he raced in the late '60s, in some top events in the Chicago area.
Shown is a Lancer Chaparral 2G (
corrected from 2E
) he said he won concours with at the famous Hinsdale Raceway's 1968 Arco race, beating Dave Bloom.
Dave V. mentioned Bloom was running a more conventional, serious race car, but it was still an impressive accomplishment for a high schooler.
He added, the car was a surprisingly good runner. But about three-quarters of the way through his Consi it let out a trail of smoke going down the straightaway and the Super NASCAR motor's endbell melted into a pool of plastic.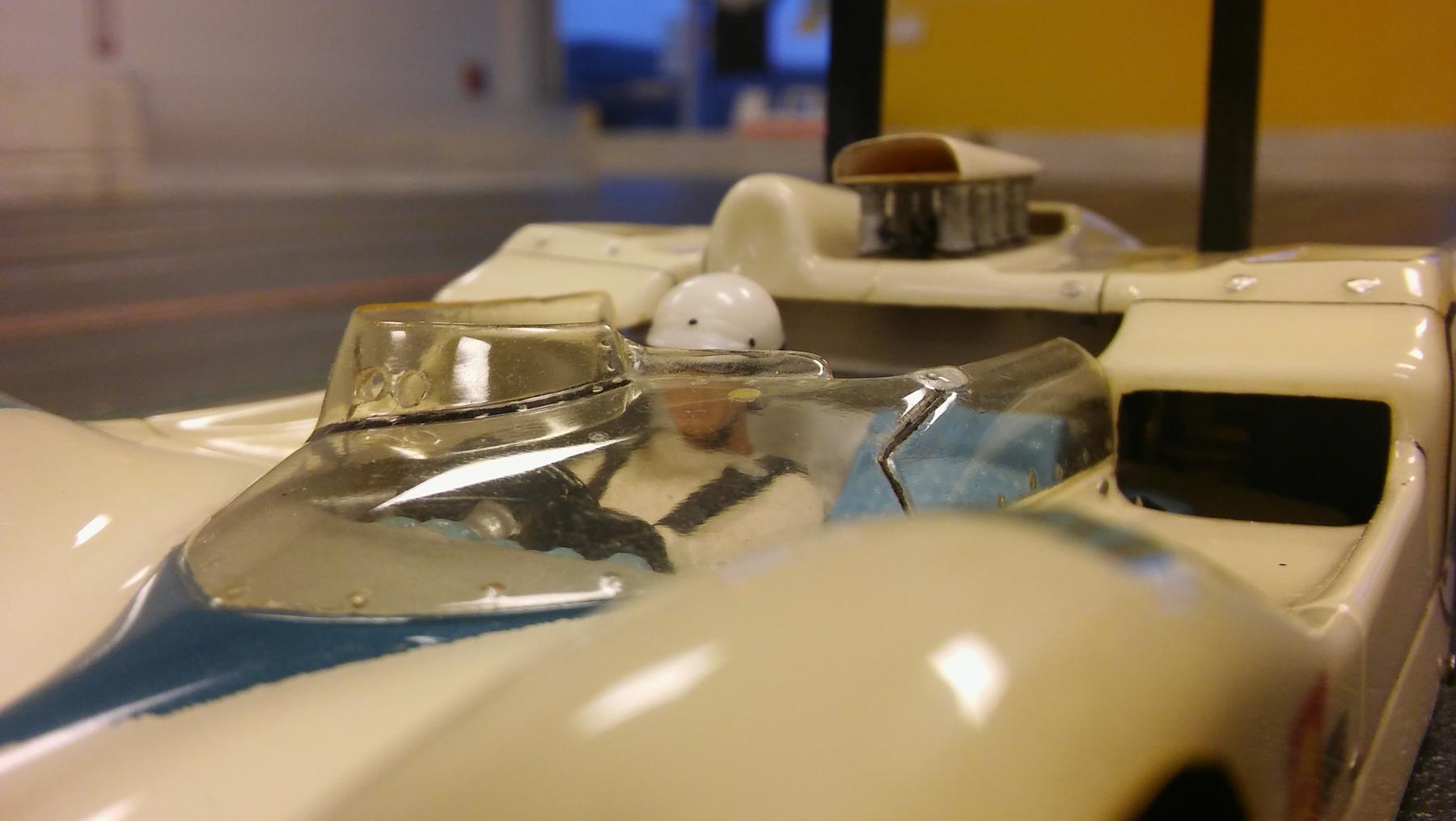 Shot of chassis with replacement motor and a newer era guide. He mentioned friend and fellow high schooler Chuck Gambo helped him hang the pans.
I'll posts pics later of another car he built approximately a year later - a serious race car with a square wire chassis.