Before I lift a single finger to start this Pablo build, the history has to be understood. Otherwise, it would just be another shiny vintage replica slot car
Howie Ursaner was a young slot car designer in 1967, employed by Cobra.
Even today, Howie is a world class driver. I watched him win the F1 Main at Chicagoland Sano VI 2012 (with a Mike Iles chassis).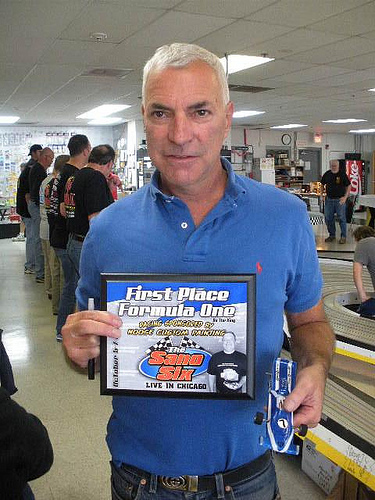 Zero deslots in the entire race 
My mentor Rick Thigpen recently finished a re-creation of the car Howie built for the 1967 Arco Nationals race in Atlanta. It's headed for the Los Angeles Slot Car Museum. Rick already did the hard work, I'm just a copycat along for the ride.
This is more than just a slot car. 
Next step is parts gathering.