Thanks to the alert eyes of a buddy here in France, found these on a Japanese auction site, and they finally made it here, after a long and expensive trip through customs. 
 
Offhand, from the photos I thought some kind of Japanese version of the Revell Cobra, but they seem somewhat different - haven't compared the bodies yet. 
 
Any ideas? They may be on Bernard's Slot Car Museum, but wasn't sure where to start! 
 
I'm assuming the transformer and controllers that came in the lot go with the cars...
 


 
Don't know if you can tell, but the driver's head is really odd! Kind of flattened and very small, not like the Revell Mr. Smiley or the Monogram skull head...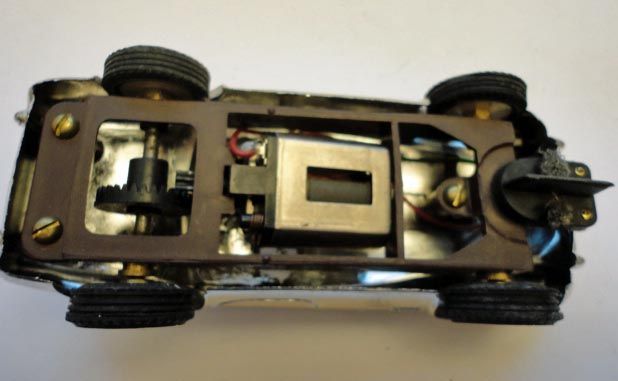 Don