42nd HOPRA National Championships - Jun 22-25, Ashland, MA
Started by
akahollywood
,
Mar 14 2016 08:13 AM
Posted 14 March 2016 - 08:13 AM
For more info: www.hopra.net
Dave Lehr
---
Posted 11 April 2016 - 08:01 AM
Dave Lehr
---
Posted 16 April 2016 - 08:41 AM
The HOPRA website has been updated to include hotel information. Start making your reservations now! Apparently it's graduation week in the area, so rooms are going fast.
Dave Lehr
---
Posted 24 June 2016 - 02:04 AM
Here are some pictures I took today while I was up at Modelville
Eric Linsley
---
Posted 30 June 2016 - 09:21 PM
Scott Terry out drove me. i finished second but was fastest Qualifyer  
Al Thurman
"Everything you love, everything meaningful with depth and history, all passionate authentic experiences will be appropriated, mishandled, watered down, cheapened, repackaged, marketed, and sold to people you hate." Von Dutch [Kenneth R. Howard] 1929-1992
.
"If there is, in fact, a Heaven and a Hell, all we know for sure is that Hell will be a viciously overcrowded version of Pheonix." Dr Hunter S Thompson 1937-2005
"
Whither goest thou, America, in thy shiny car in the night?
" - Jack Kerouac 1927-1969
"Hold my stones". Keith Stone
My link
---
Posted 30 June 2016 - 10:22 PM
Mike Low
Cry like a baby, drive like a girl, walk like a man.
Give me enough rope and I'll build a fast car... or hang myself?
---
Posted 02 July 2016 - 02:37 PM
A big shout out and THANK YOU to Al Thurman for honoring me with a Gold Landshark upon my last Nats as HOPRA national director. Al had to catch a plane back home before the awards ceremony, so Jimmy McKinney presented it to me by saying that some people get gold watches when the retire, but as the outgoing ND you get a gold Landshark. It was totally unexpected and very greatly appreciated. Thanks again Al! Can't wait to get it on track.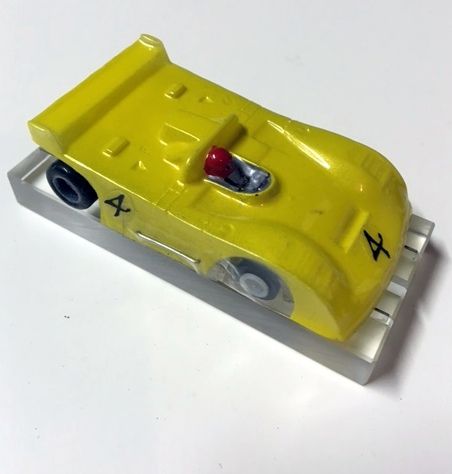 Dave Lehr
---
---