Here we go with some more new ones. Some are variations on existing.......some completely new. A couple have been tested a little.
A short, light F-1 (customer car)
R-Geo nosepiece and bracket both in .050
4 rails .047/side. Pans are .047 wire. 4 rails on right, 3 rails on left.
3 7/8" wheelbase, 7/8" guide lead.
Frame as shown here is 40.5 grams.
Will finish at maybe 87-88 all up w/body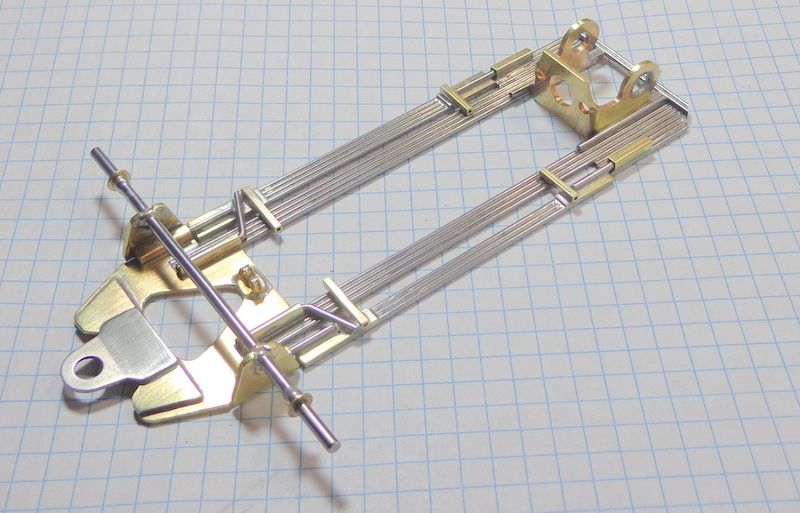 F-1 startup waiting for some brackets and pans.
R-Geo nose, waiting on R-Geo angled face bracket.
Rails are 2X .047 sandwiched around .047 X .093 brass. Soldered full length.
This is a total whim because I found this brass stock and didn't remember that I had it.
No idea how this'll go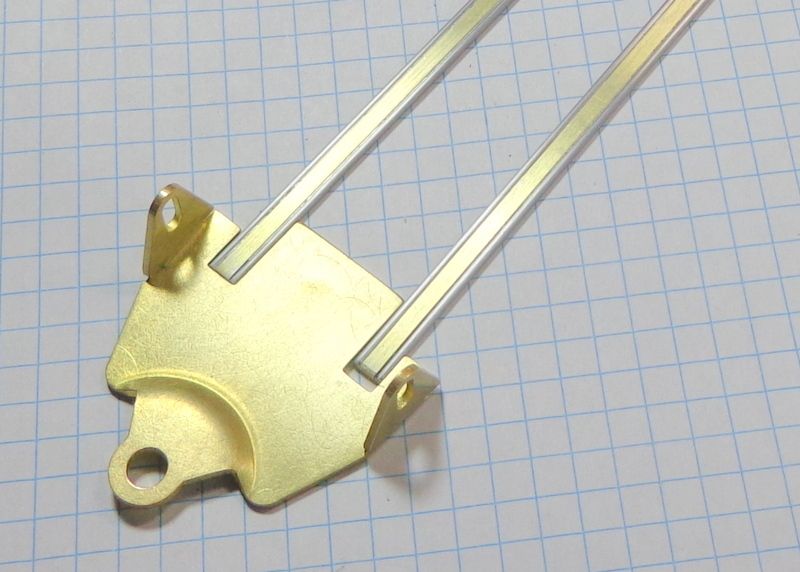 Most recent "no brainer"
Single .078 main rails, all wire on pans is .078 as well.
Rear weights and outriggers are .062.
Center weight pan = .016
Nose brass = .032.
Numbers on bottom represent various weight configurations...........
98 gr all up, w/body = no add on weights at all
105 gr with two side weights added.
112 gr. with two side weights and center weight.
So far, tested with side weights but no center.....really good.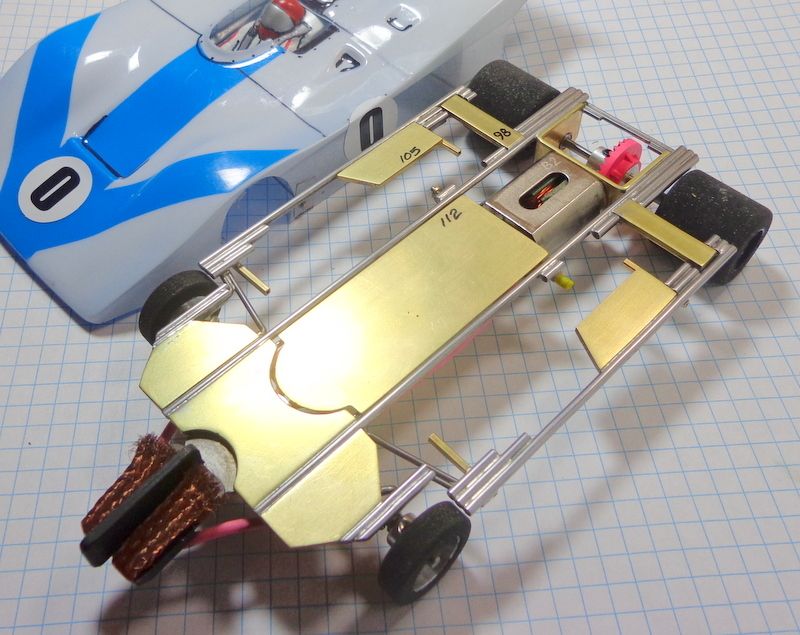 Short, light Can Am. (For me.........just to mess with)
Warmack bracket flat brass in nose is .032. 5 rails/side of .047
Front hinge is .055 in 3/32 tube. Rear is outrigger-shaker.
3 7/8" wheelbase, 7/8" guide lead. Didn't weigh the bare frame but all up w/body = 90.5 gr.
Last but not least.......the X-4
First of this series with the forks free in tubes. (goal was slightly more forgiving than prior versions)
Inner rails and forward forks = .062. Perimeter rails are 2X .047
4.050 wheelbase, .935 guide lead.
96 grams all up with body.
Minimal testing but so far hits the target.