David Hobbs, the Ti22, LA Times GP 1971
Started by
Cheater
,
Apr 03 2016 09:32 AM
Posted 03 April 2016 - 09:32 AM
Gregory Wells

Never forget that first place goes to the racer with the MOST laps, not the racer with the FASTEST lap
---
Posted 03 April 2016 - 10:34 AM
Mr. Wells,
 
Please be informed that the BoD has declared a moratorium on the submission of any more Ti22 videos. No more will be accepted after this date!
 
Govern yourself accordingly.
 
Cheers,

Cheater, tonyp, garyvmachines and 1 other like this
Bill Botjer

Faster then, wiser now.
The most dangerous form of ignorance is not knowing that you don't know anything!
---
Posted 03 April 2016 - 12:16 PM
1971.... not eligible anyway.....
Click
HERE
to contact Sonic Products. The messenger feature on my Slotblog account has been disabled.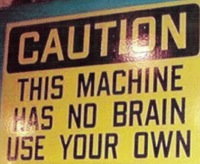 ---
Posted 03 April 2016 - 06:13 PM
Keith Brown
---
---