The last day for filing your 2015 tax return is Monday the 18th this year and Friday was the 15th, normally the big day so this weekend was perfect for a Protest with much groaning and complaining. Sounds like a slotcar race with a bunch of old guys!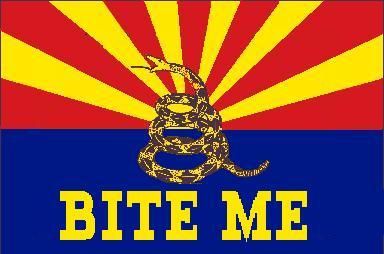 OK, we got that out of the way.
The usual crew showed up to build the tent and set up all five sections of track and we were up and running in no time .
While they were working hard I played with my phone...


http://i6.photobucke...zps43vicmi0.mp4
Our first race was BRM 962
These are the original inline cars with T-027 red and white motor in full BRM trim except for Indygrip silicones
The screen doesn't look like the rest because I had to create all new races in Race Coordinator for races using all 5 sections of track. I can also use two, three or four sections.  This lets the software track each cars position better and set minimum read time and to do this I had to measure each lane of each section and now I can just plug in the numbers for whatever track configuration we want to run.
And that's where the trouble began...
Hence the first race with a blue screen.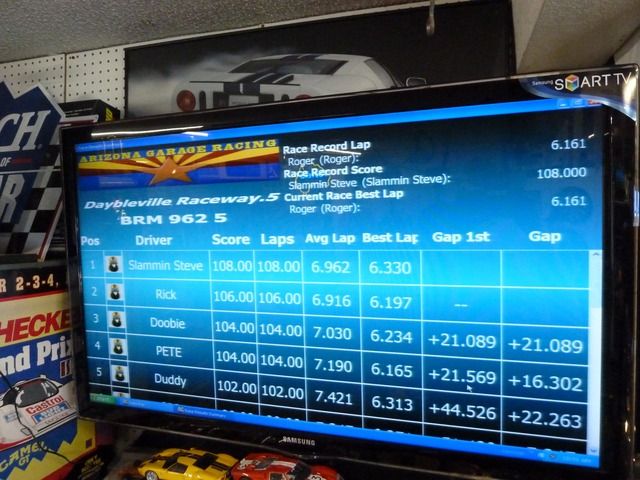 Slammin Steve Hill took the win with 108 followed by Rick Schonfeld at 106 and me just ahead of Anthony Peter Vespender by a few inches.
Next up were the evil Racer/ Sideways Group 5 cars.
When they're good they are good but when they are not it's ugly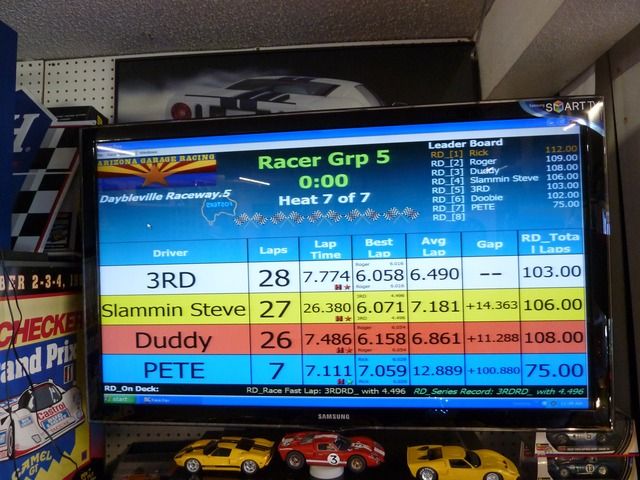 Rick took this one with 112 ahead of Roger Gunning 109 and Dave Duddy at 108.
The rest of us were trailing behind but Pete's car was the ugly mess I had mentioned.
To be continued...