I thought it was time to go through my collection of G12 and S16D armatures with a view to getting them balanced and prepped for a new life.
Gave them all a comm true and stack polish.
Noticed this on one of my PS G12 armatures.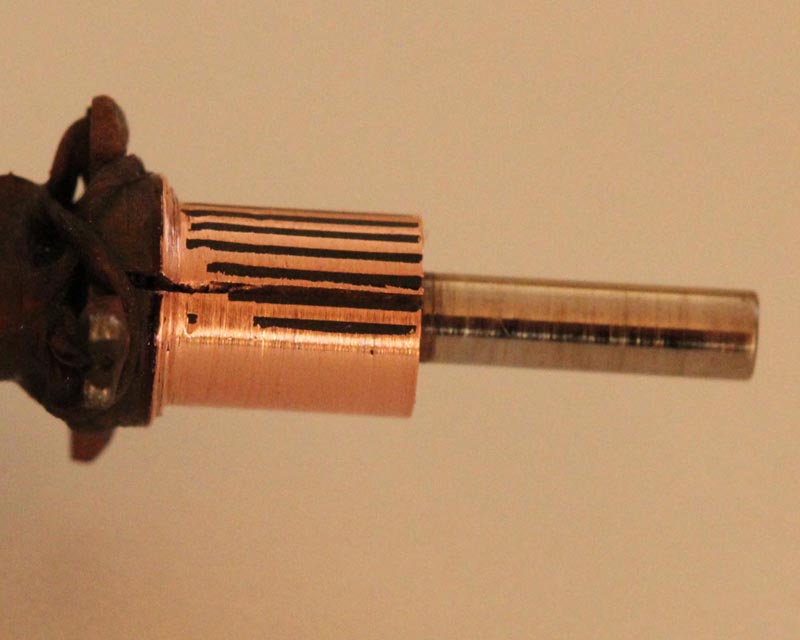 The third comm segment is fine.
Should I persevere, or is it time to say bye bye to an old friend?