I've Modded a lot of the Carrera Classic LeMans cars with various pieces and parts up to Frankenslot.de precision running gear but I decided it was now the time to chuck everything below the body and try my favorite #4 Ferrari 512S Carrera body on a racing chassis.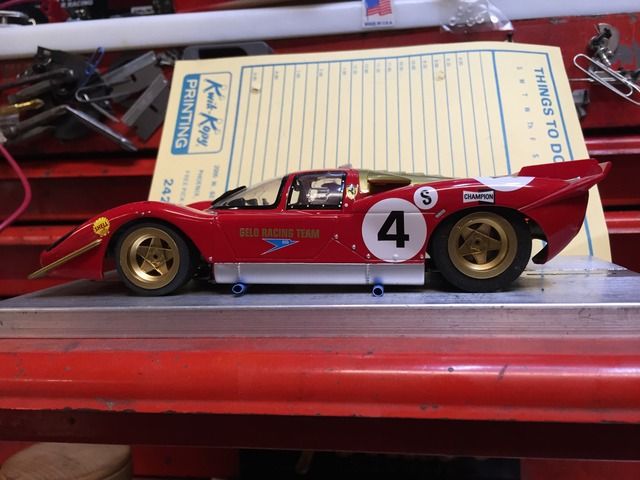 Lately it looks like Plafit and Scholer are history and while some of those and even Slotfabrik and Do-Slot chassis are available it is the $50 ish, Spanish made Sloting Plus #SP800001 universal stainless steel chassis that caught my attention as a racy alternative to to the $100 plus jobs. I am not a fan of the folded metal axle carriers, preferring the solid blocks but hey, even Scaleauto has gone this route and so I decided to give it a go. I was impressed with the fit and finish of this chassis and the excellent assembly instruction sheet that came with it.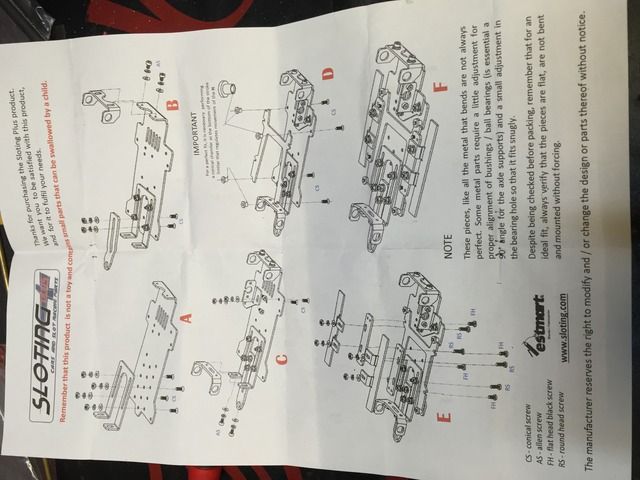 The chassis is laid out much like the old Plafit SPL-1700 that I an familiar with and so right away I was able to tell that the front axle carrier was out too far and needed to be mounted facing the rear to fit the short 512S wheelbase.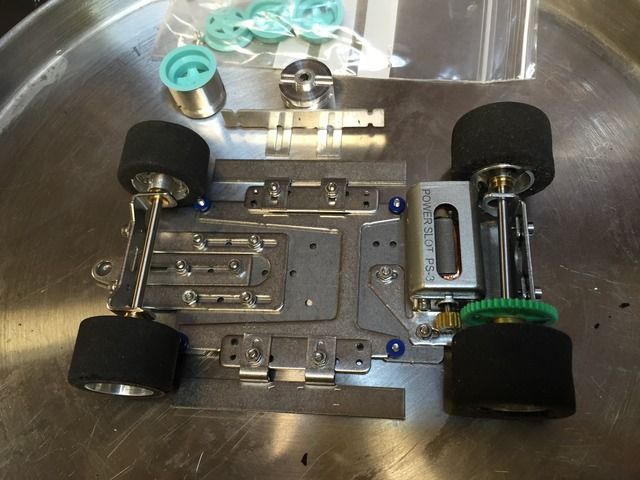 I tried mounting a long can motor but as I suspected it hit the RR tire, no worries, I have a "Plafit PL8635 "Fox IV" Motor With lead wires 26,000 RPM 187g-cm torque", ""recently updated"" lump coming to drive 10/44 Scaleauto sidewinder gears and axles to BRM 512M Wheels and tires.
Here's where it gets fun.
I had the rear old, good, 057 rear wheels with tired and floppy BRM wornout foams. Those get new 057 donuts glued and trued and after the gold "Firestone" sidewall decals arrive will get "silicoated"©️ with the flowable good stuff.
For the fronts I had a pair of the low profile slick 056 tires but no front wheels to mount them on. I did however have another pair of 057 rear wheels made for the rubber tires and so I got to play on the TAIG lathe! I narrowed them and then went up inside and deepened the recessed area for the BRM inserts to fit.
Off to the paint box with the greenish BRM Ferrari wheel inserts for a coat of Tamiya Fine Surface Primer (L) and three thin coats of Tamiya TS-21 Gold.
It was quite obvious that the front tires were going to rub on the front of the main chassis plate and the H plate mounting nuts and so the H plate had to be shortened and the mounting points moved rearward.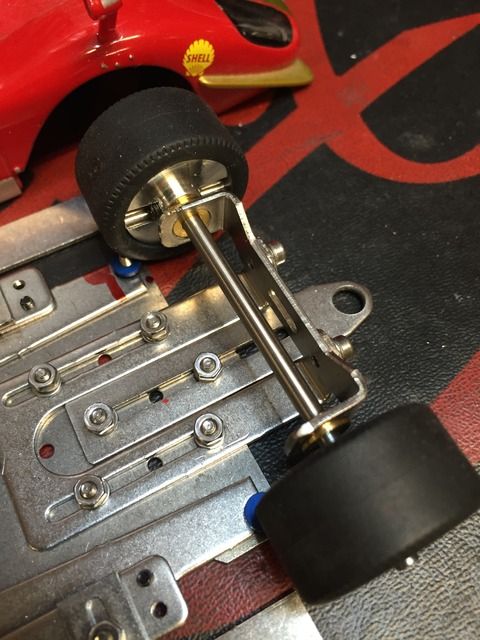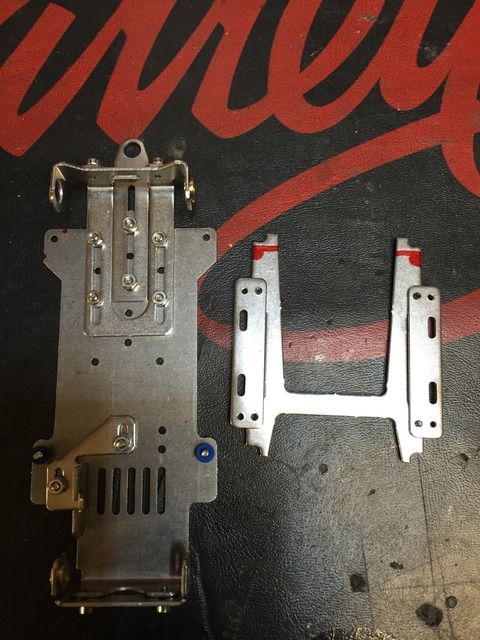 Once that was done by trimming on the tiny Dremel Tablesaw and drilling and countersinking on the Little Machine Shop™️ Mini-Mill I had a good fit and was ready to move on to setting up the track and wheelbase and preparing to mount the body using the upright Scaleauto universal body mounts.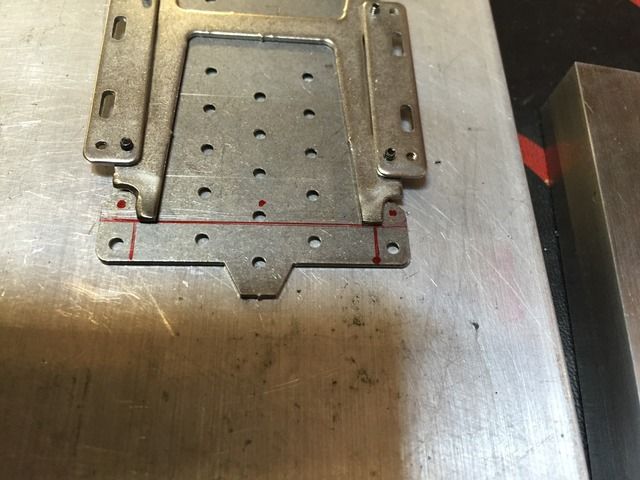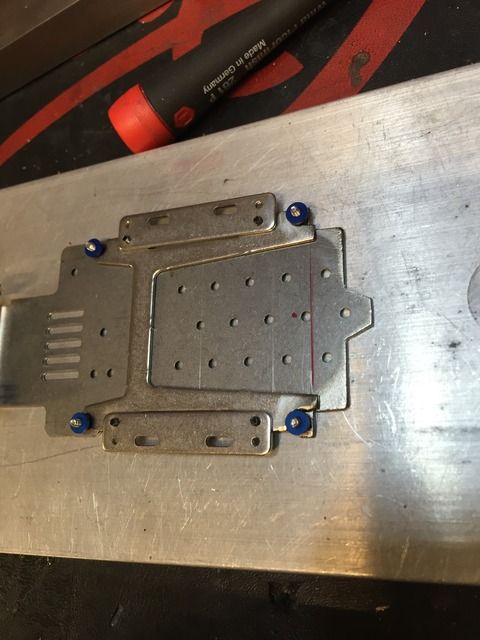 A lot more to do but that will have to wait until parts arrive. I'll update this when it all comes together.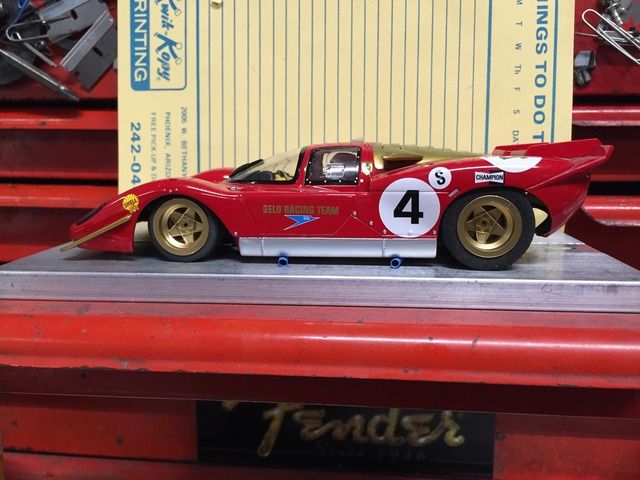 I may even post it some places where I've heard people who do this type of build called "assemblers".
That's ok... Enzo Ferrari said that of McLaren, Tyrrell and Chapman to name a few who had no small measure of success.
Let's see how it goes on the track.
Until Part Two...