I personally discovered slot cars in 1970.
By 1972 I was building my first car with a soldering gun and electrical solder. (Hey.... what did I know?)
It ran like crap because it's hard to thrive in a hobby when the local track closes down 2 years later.
Because of that I scored hugely by collecting tons of cars and parts and controllers off my friends who gave or traded off their bits.
It was the start of a true sickness.
But, 'nuff about me.
10 years ago Adam Friedman handed me this chassis.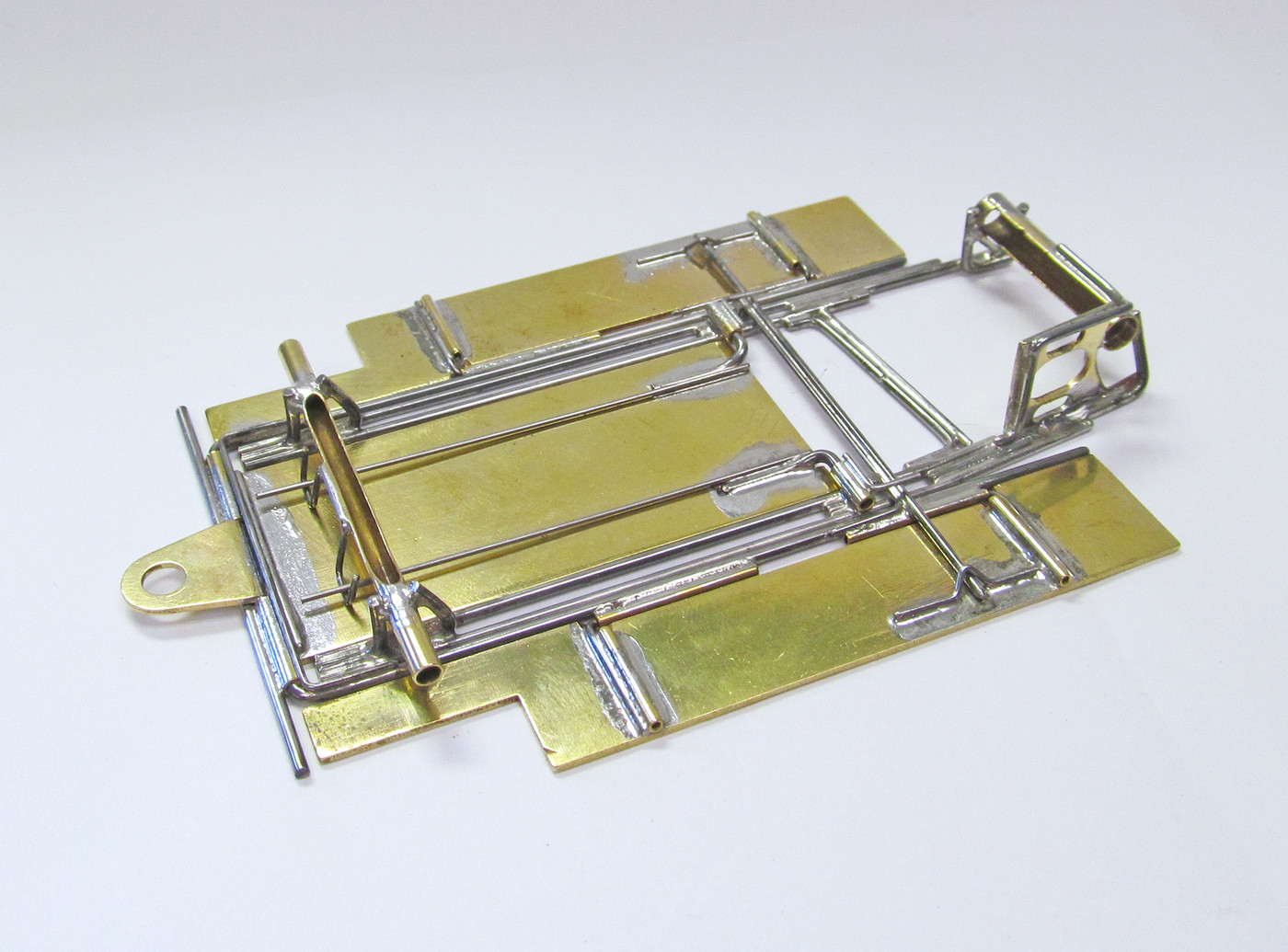 It was nicely built but some of the joints were "repaired" with a too cool for school soldering iron leaving way more solder on it than should be there.
Plus pans and tongue were bowed from too many wall hits.  Also, all the hinges were rusted solid so there was no movement left.
I totally pulled it apart, cleaned up the excess solder, flattened the pans, re soldered all the joints and sanded down all the flat surfaces to ensure they were FLAT!
I'm reasonably sure it dates from 1970 to 1973 just prior to the big push for ISO and floppy front wheel mounting.  But since there are no markings on the pans denoting a builder.  That's still just a guess.
Front and rear are set up for 3/32" axles.  W.B. is weird at 3 13/16".