A question has arisen as to whether the motor shown below is legal for use in racing under IRRA® rules.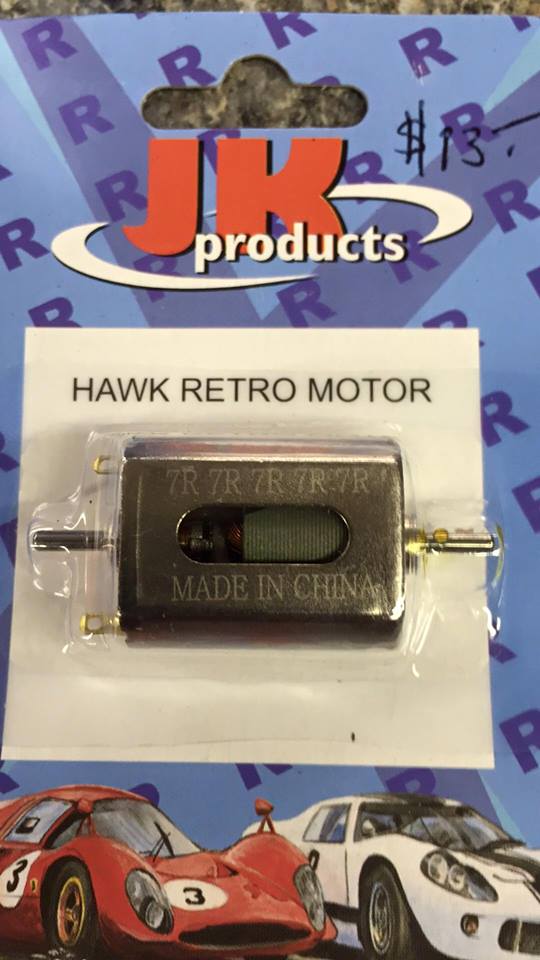 The answer is yes, it is legal.

The double-shaft JK Hawk Retro formerly carried a simpler laser-etched marking on the can but JK is now supplying the double-shaft Hawk Retro motors with the same repeated '7R' marking that was first used on the single-shaft Hawk Retro motor.

Just to be perfectly clear, the JK Hawk Retro motor with '7R 7R 7R 7R 7R" etching and a shaft on just one side is NOT allowed in IRRA® racing.
(posted for the IRRA® BoD by Greg Wells)