A long time ago in a galaxy far far away... I got banned from this forum.

(Shocker right?)

I upset the owner (not Cheater) and he had me restricted for a week.
Longest week of my life and I was currently working on what I thought was a pretty cool project for a customer.
After released from the iron box I swore I would never post that project on this forum as my recourse for what I believed was an inappropriate use of power.
Well... that was a long time ago and ownership changed since.

So, short story long, where is the project.

Tom Scott used to send me stuff and one time in 2011 he offered up a John Havlicek 26D and a beautiful Lancer Paxton STP Turbine car body from 1967...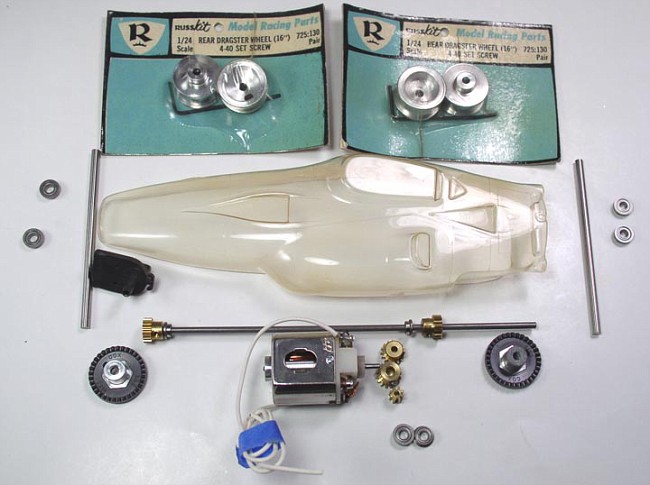 Here are some of the bits I pulled together for this project.
Cox crown gears, various idler gears from my collection, and ball bearings of course in order to keep the rolling friction down.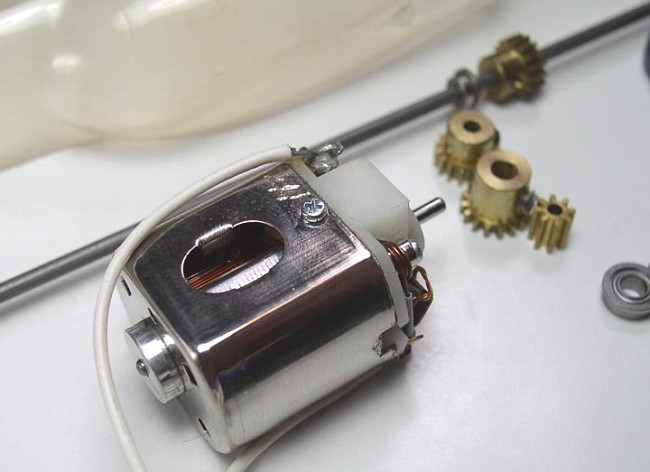 As I mentioned, the motor was re-wound by John Havlicek. Pretty sure the motor contained the stock ball bearings, but maybe John can join in and give us a little info. But it was seven years ago so....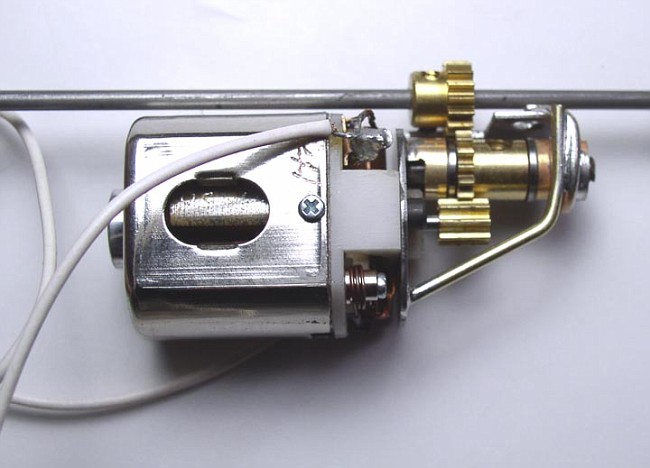 Here's the primary gear train.
The only two important gears are the pinion and the spur, also known as a crown. Those are the two that determine the ratio of arm to axle. Anything in-between is nothing but an idler and do not change the ratio.
So I used a mix of parts box gears to move power to a common shaft between the axles all held in place with ball bearings and solid chassis mounts.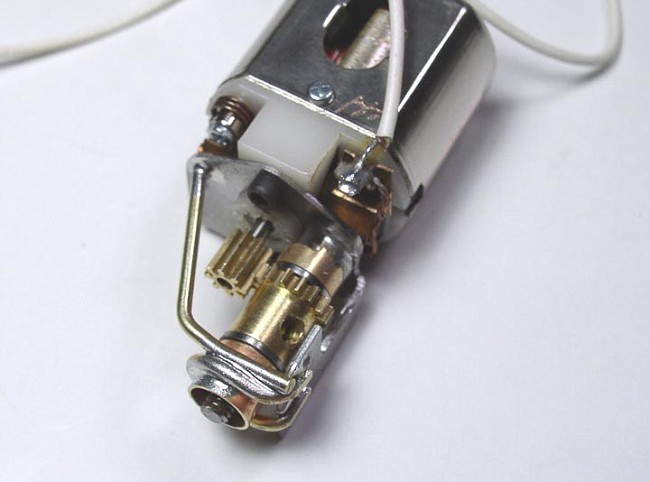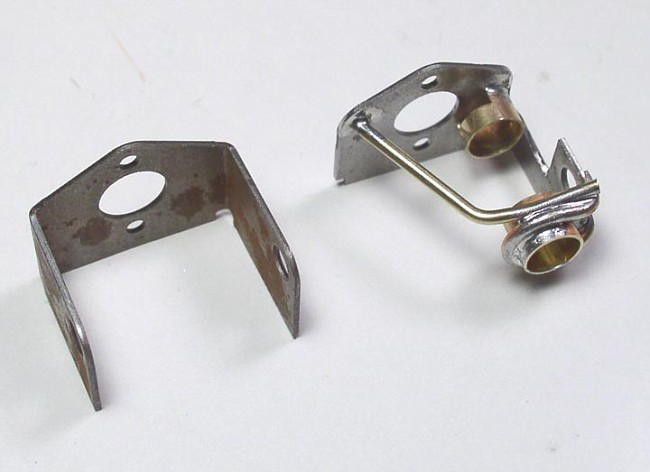 More tomorrow!