Dynamic's '67 GE motor - just a "Mirage"?
Started by
dc-65x
,
Aug 25 2016 09:05 PM
Posted 07 November 2016 - 06:25 PM
Very cool build Rick
Chassis looks stout to match the beefy nature of the Dynamic/GE motor.
Paul English
SlotStox club where I used to race


---
Posted 07 November 2016 - 08:10 PM
Thanks Paul.
Here are some pictures of the real Mirage racer in action. The early car: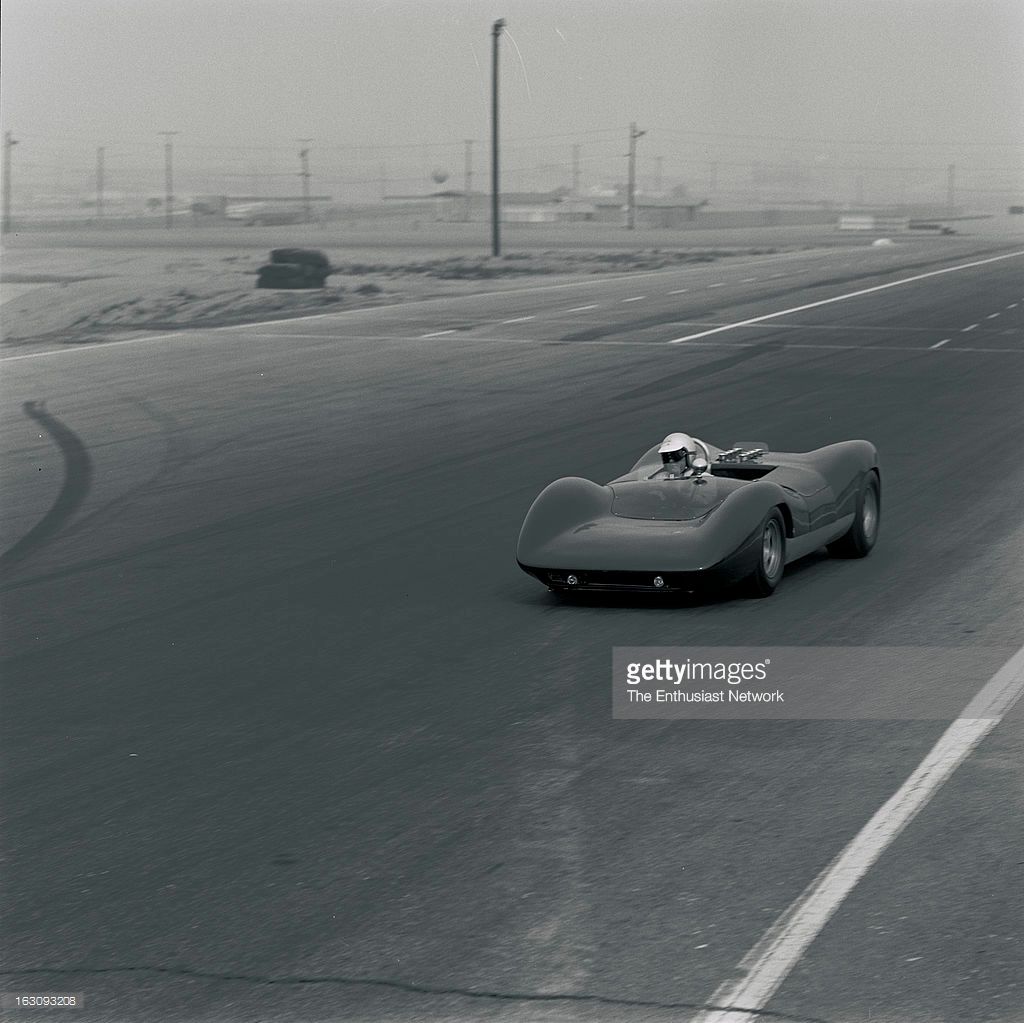 Here the great Ken Miles is at the wheel: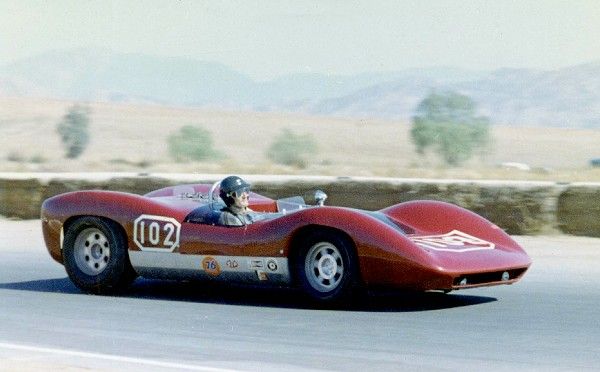 Apparently the car was not as competitive as hoped so a high wing was added. I wonder where they got the idea for that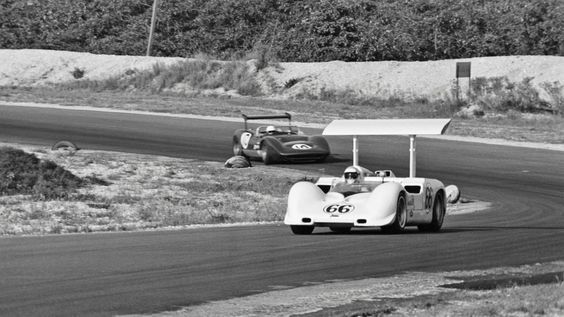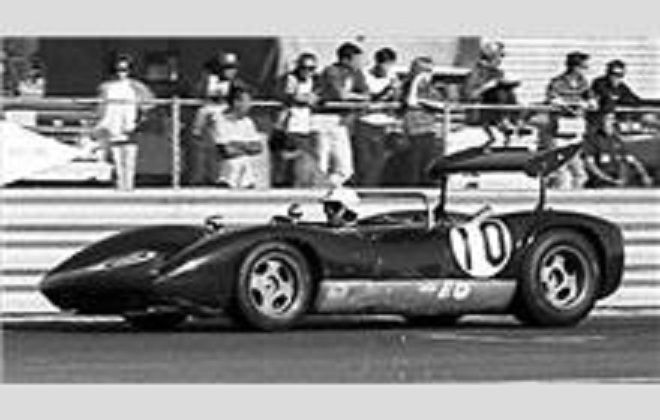 This is the version I'm going to try and pattern my car after. It features a small wing without the "end-plates". Here's the only picture I've been able to find of it: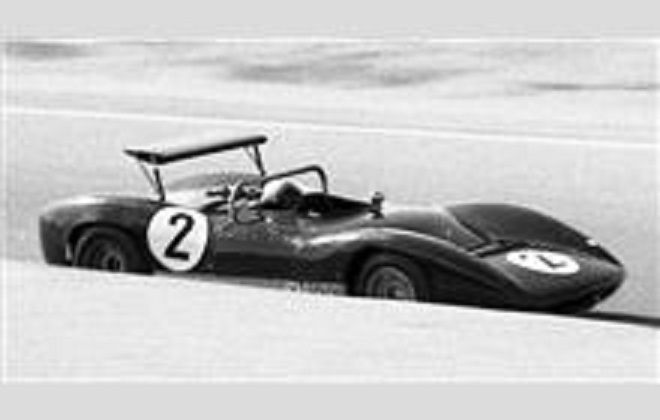 ---
Posted 08 November 2016 - 03:48 PM
I've seen your paint Rick.
You are too humble and will do very well indeed. 
Chassis looks GREAT btw!

(I am working on the grandpa of all slot cars and made a huge step forward today.)
Is this a great hobby or what?
---
Posted 15 November 2016 - 08:01 PM
Thanks Jairus.....I hope you're right about how the paint will turn out! 
  Here's the starting point, a wonderful new old stock Dynamic Mirage Handling Body kit: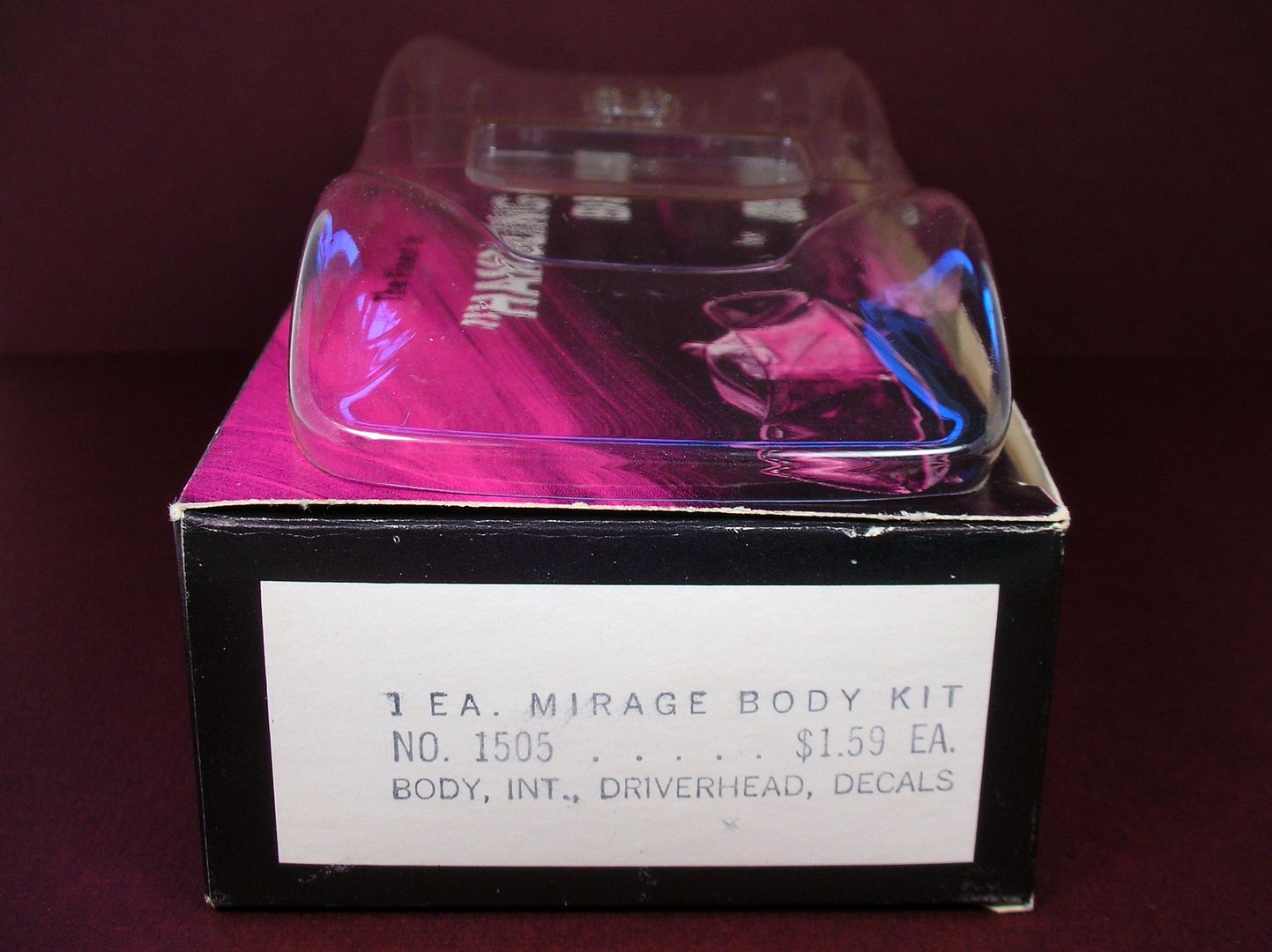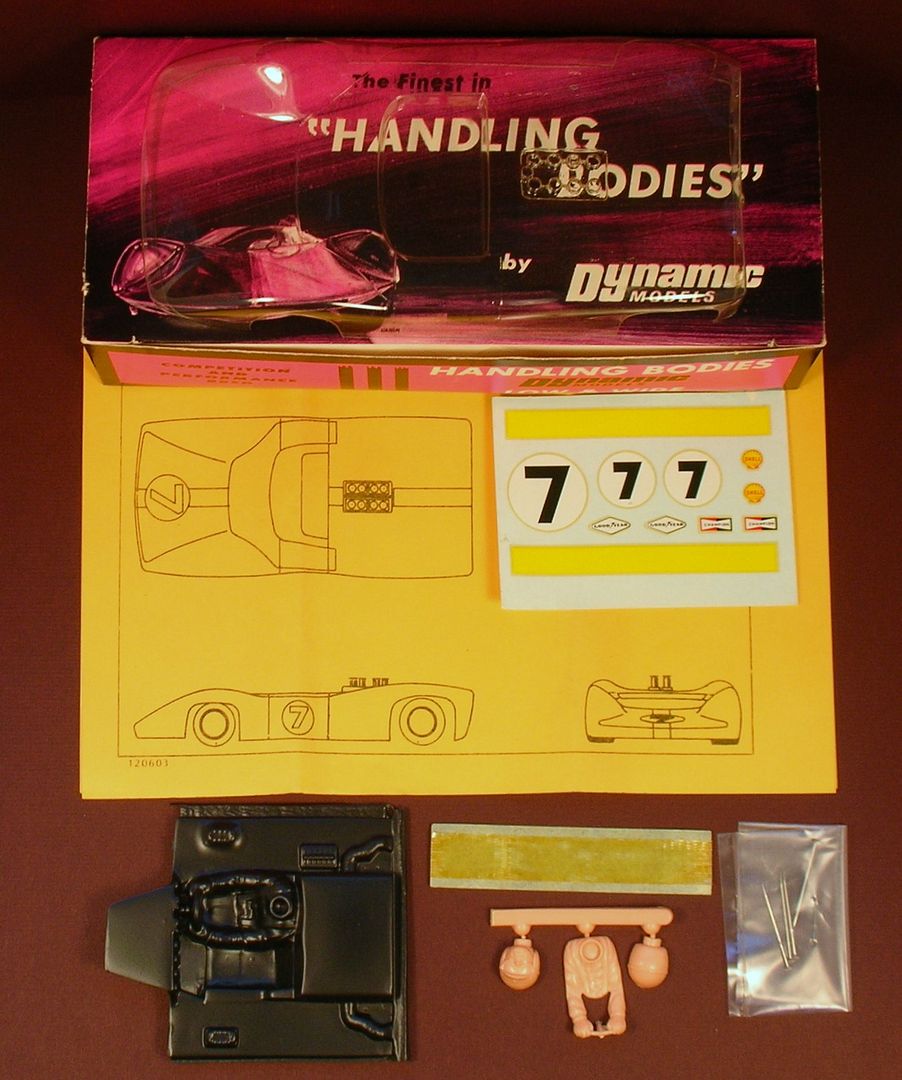 Although it's all neat stuff, I won't be using any of the goodies included with the body, just the body itself: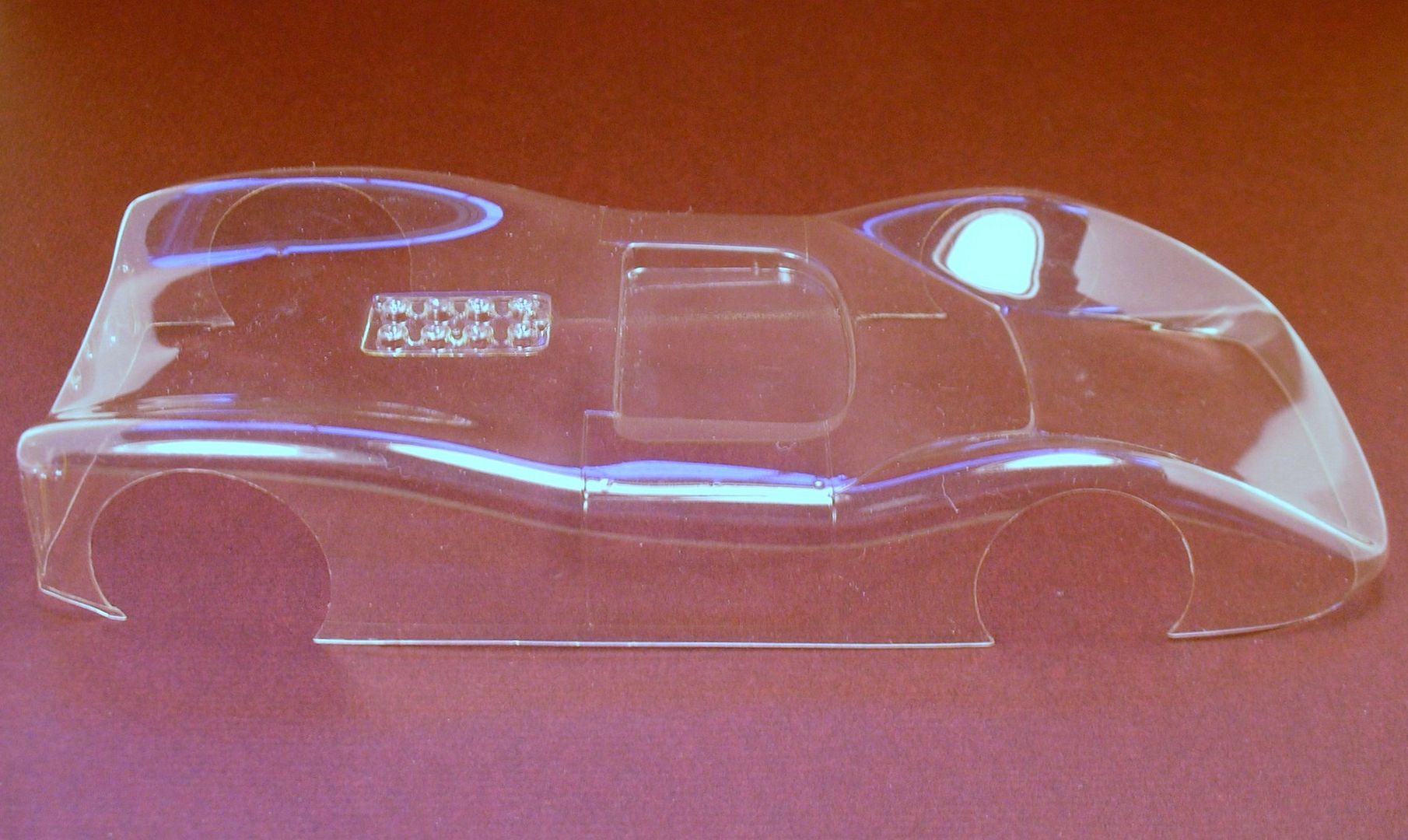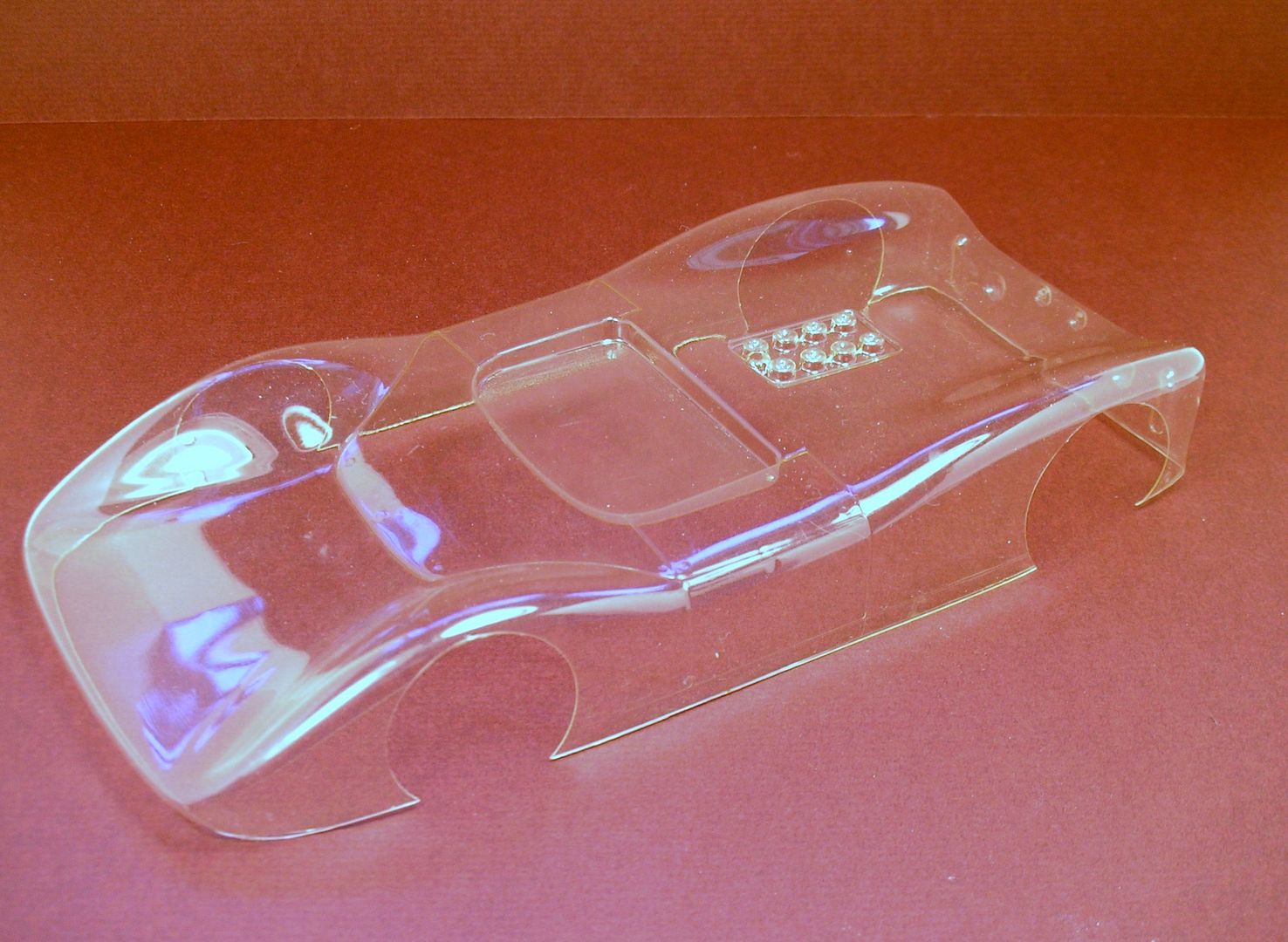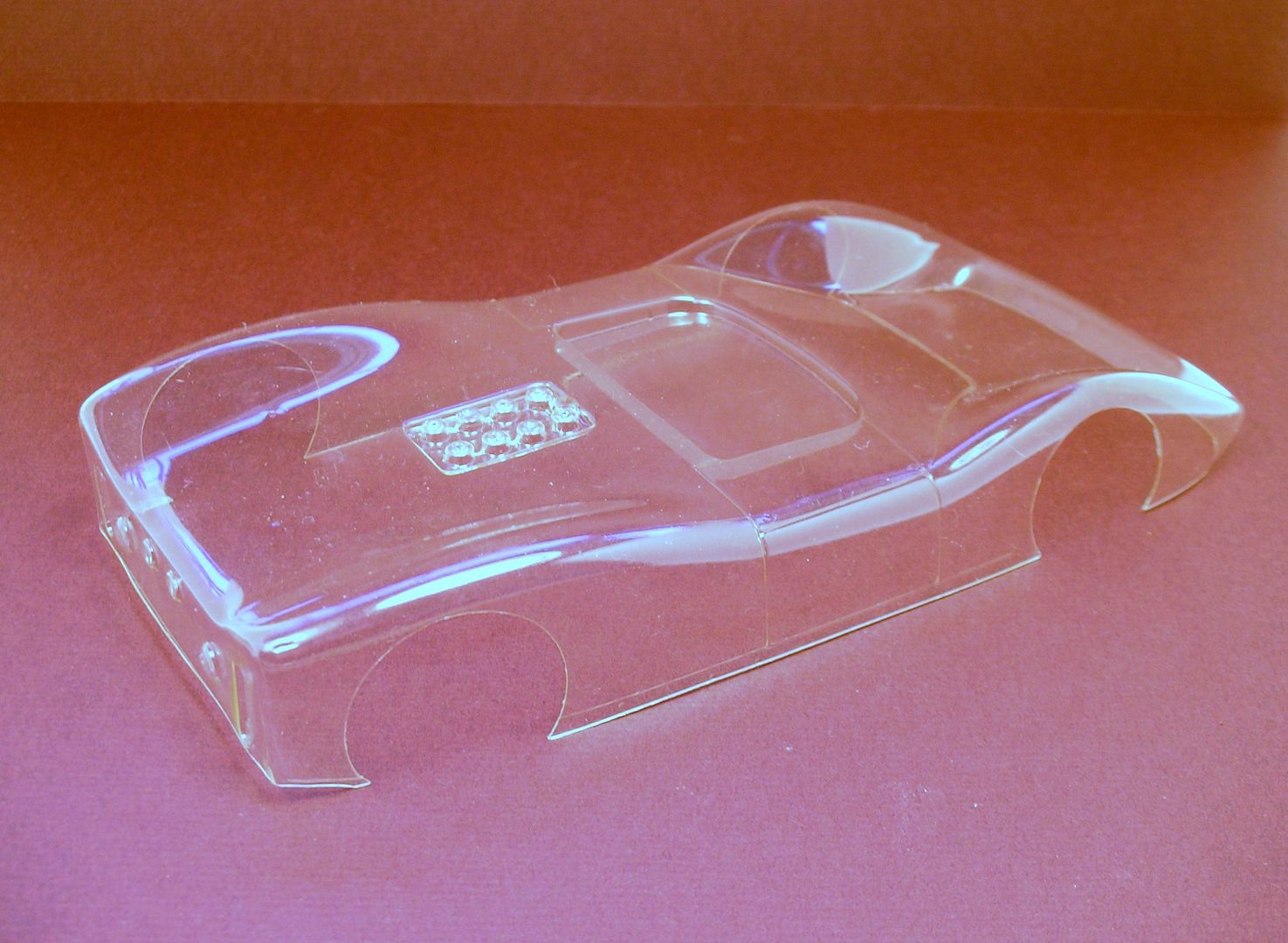 For the bodies accouterments I started with the exhaust pipes. I made them from paint brush ferrules and used a modified flat head screw and a nut for a mandrel to shape them: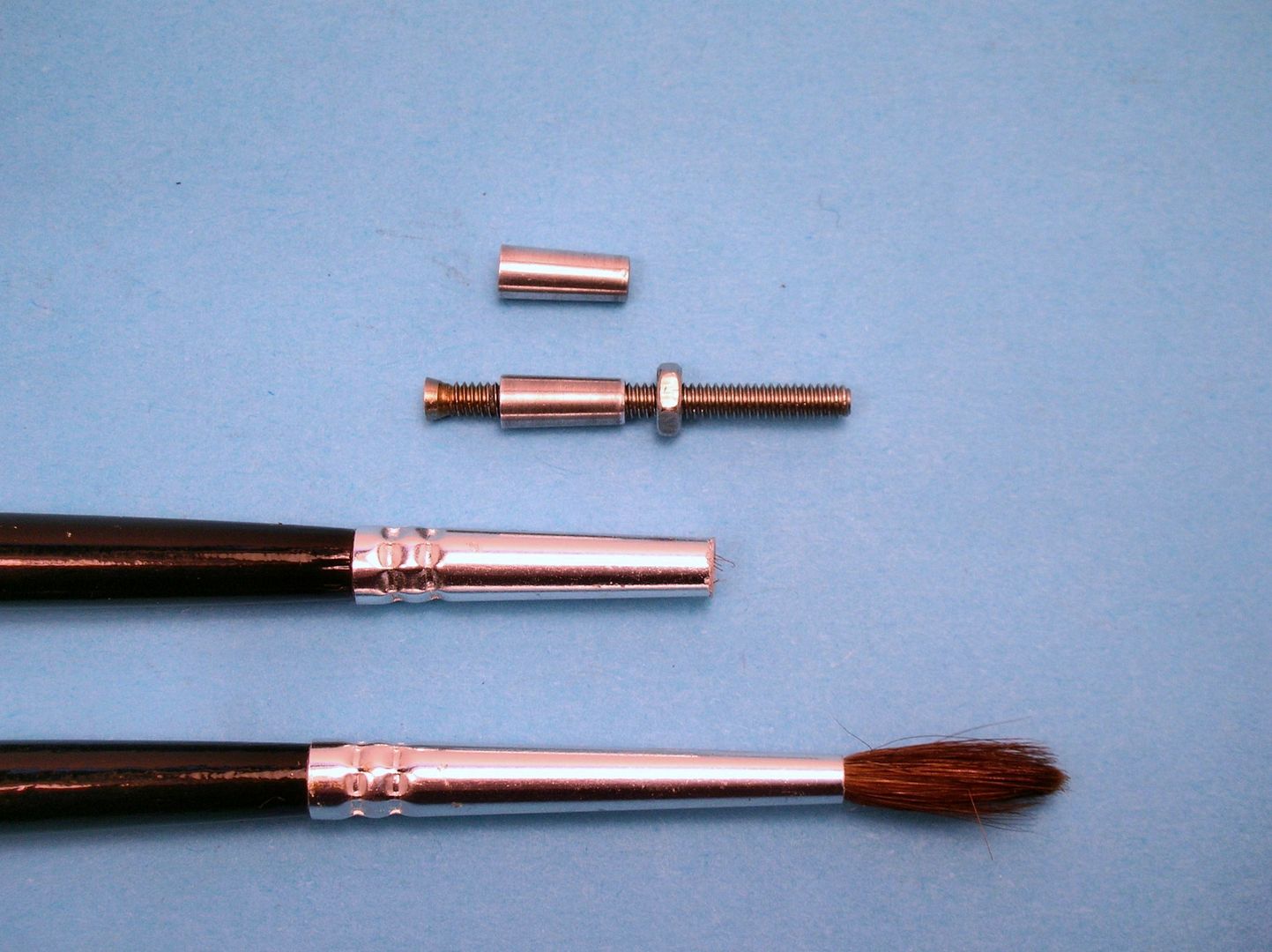 I used an Auto Hobbies full depth interior that had to be modified with "wings" because the windscreen is so wide on this body: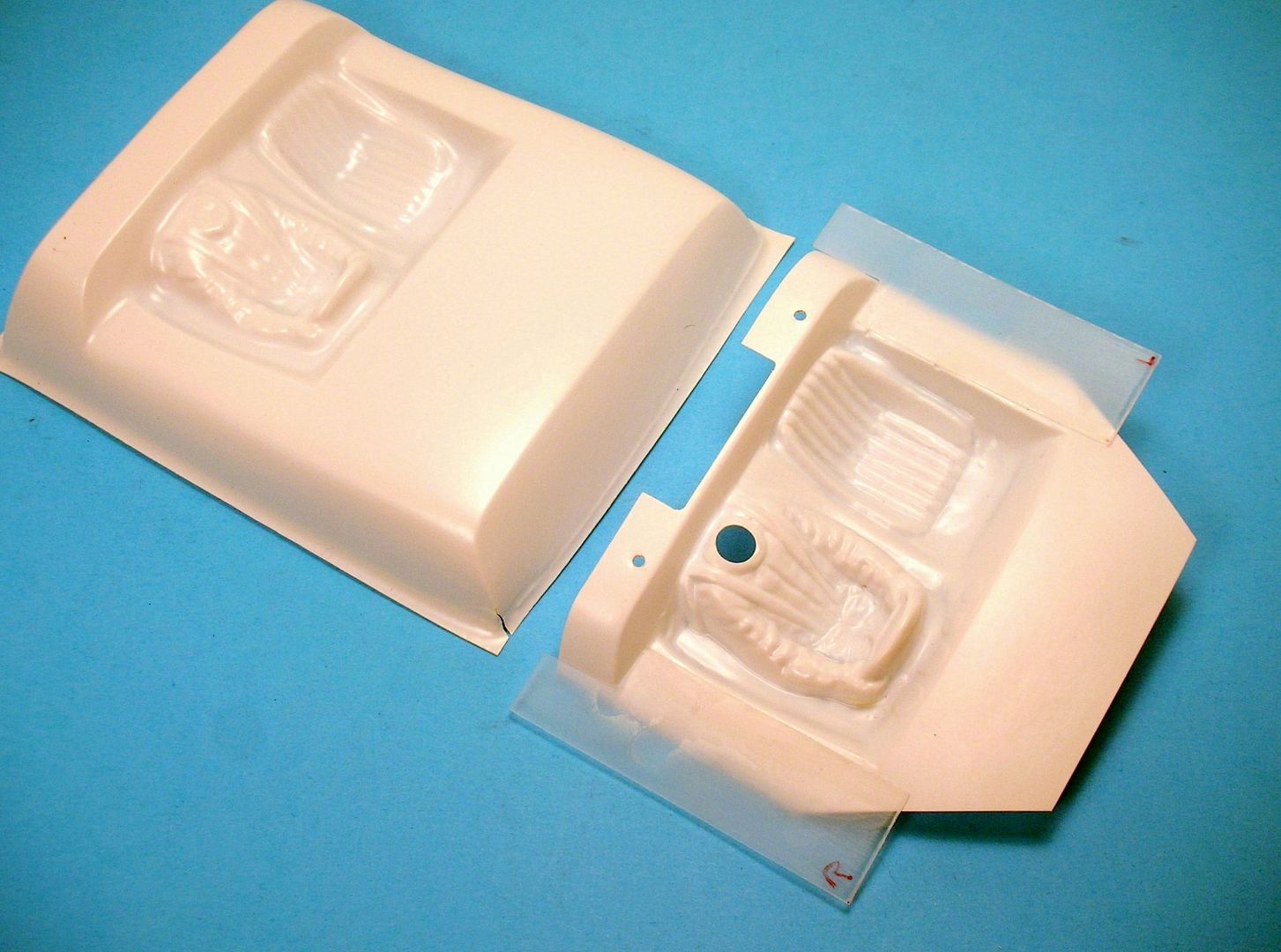 I'm also using a roll bar made from 1/16" aluminum rod, Russkit driver's head, Russkit engine detail because the molded in stacks in the body extended down too far and hit the big GE motor. I had to make a small .010" thick styrene sheet mount for them. It's shorter than the body opening and drilled both of which will hopefully get some cooling to the big hot motor: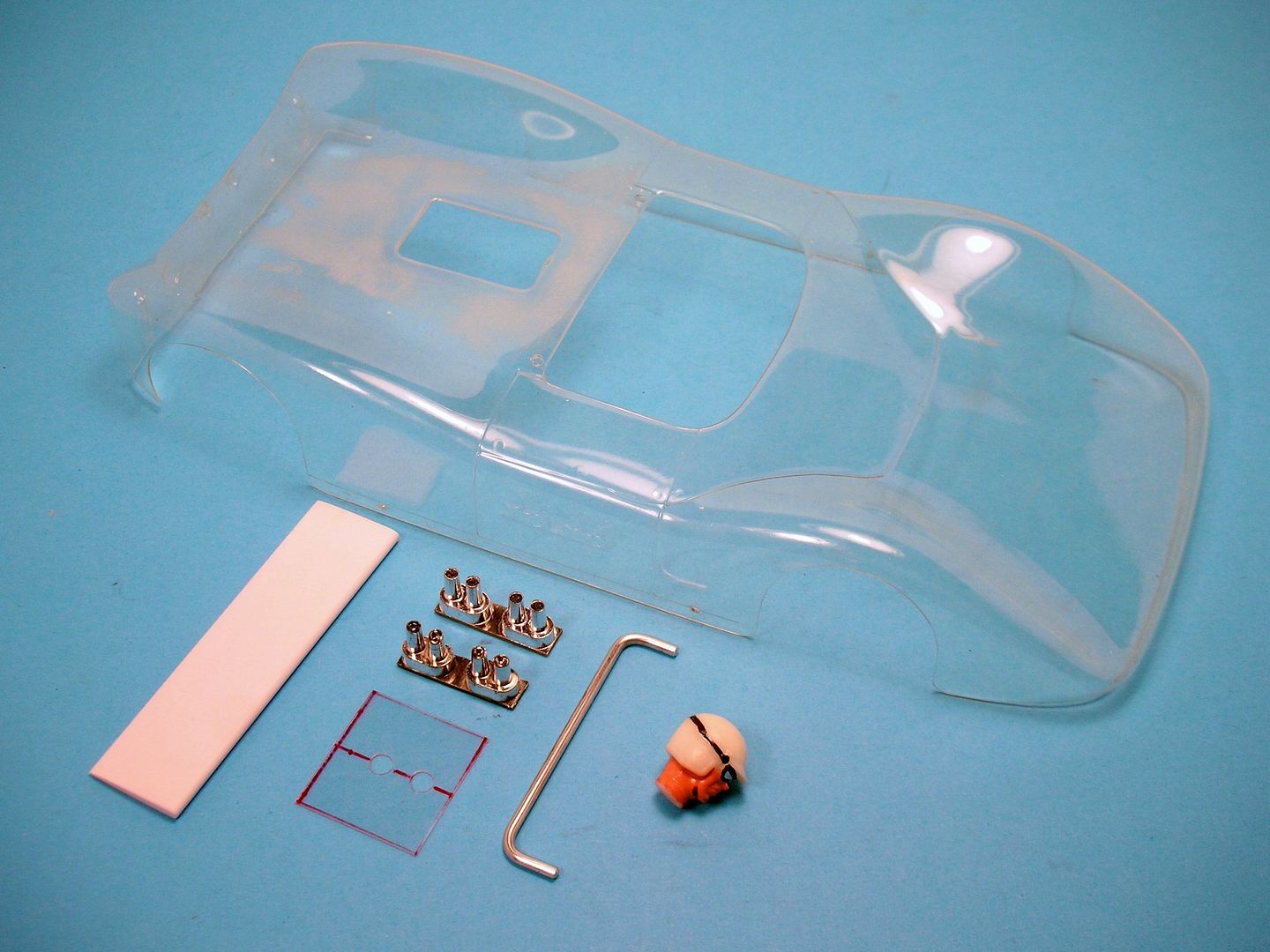 Speaking of sheet styrene, that white thing above is the Mirage's wing: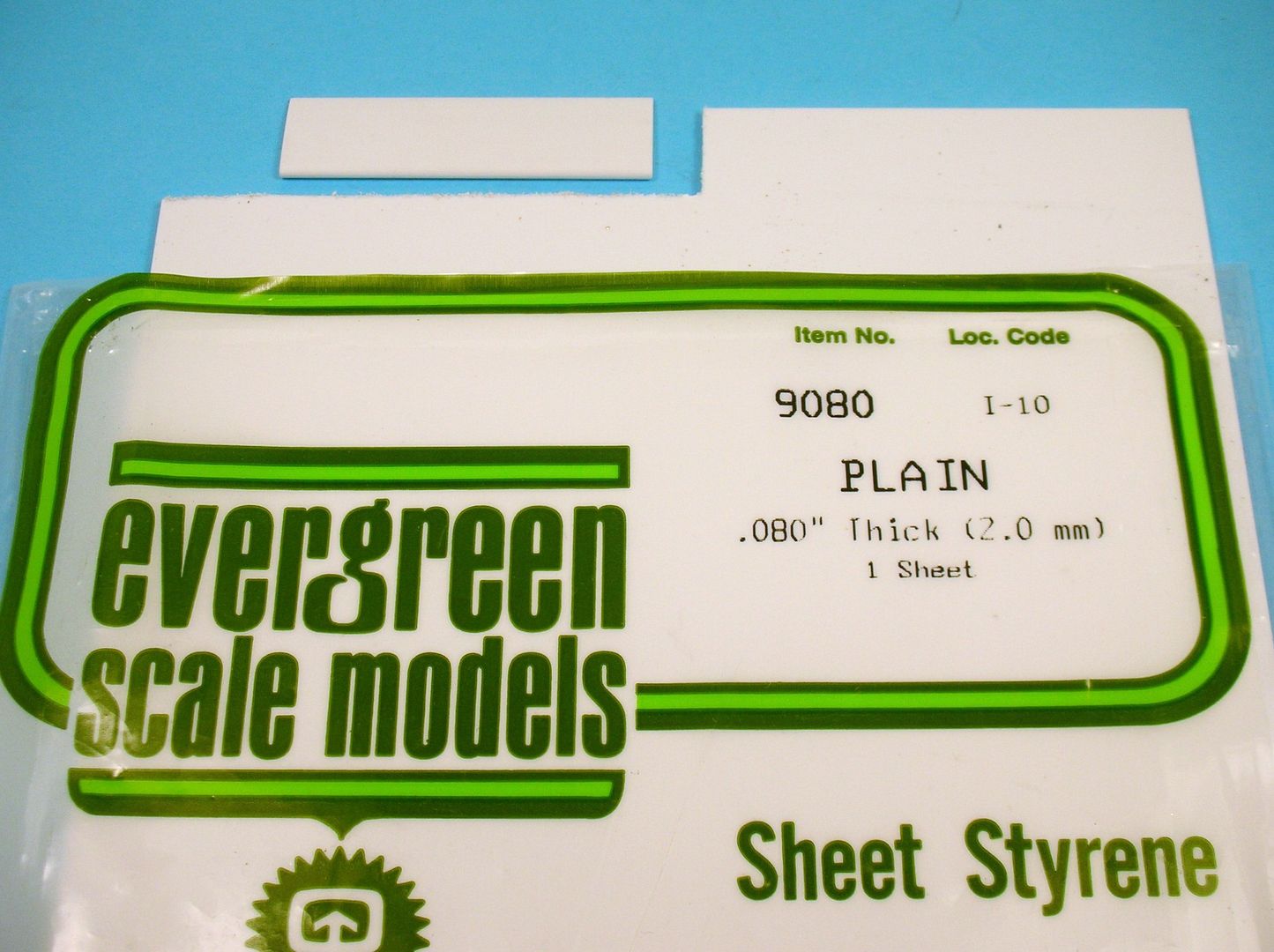 I sanded the pee out of it to do my best to shape it like a wing:
The wing strut mount is made up from .030" piano wire: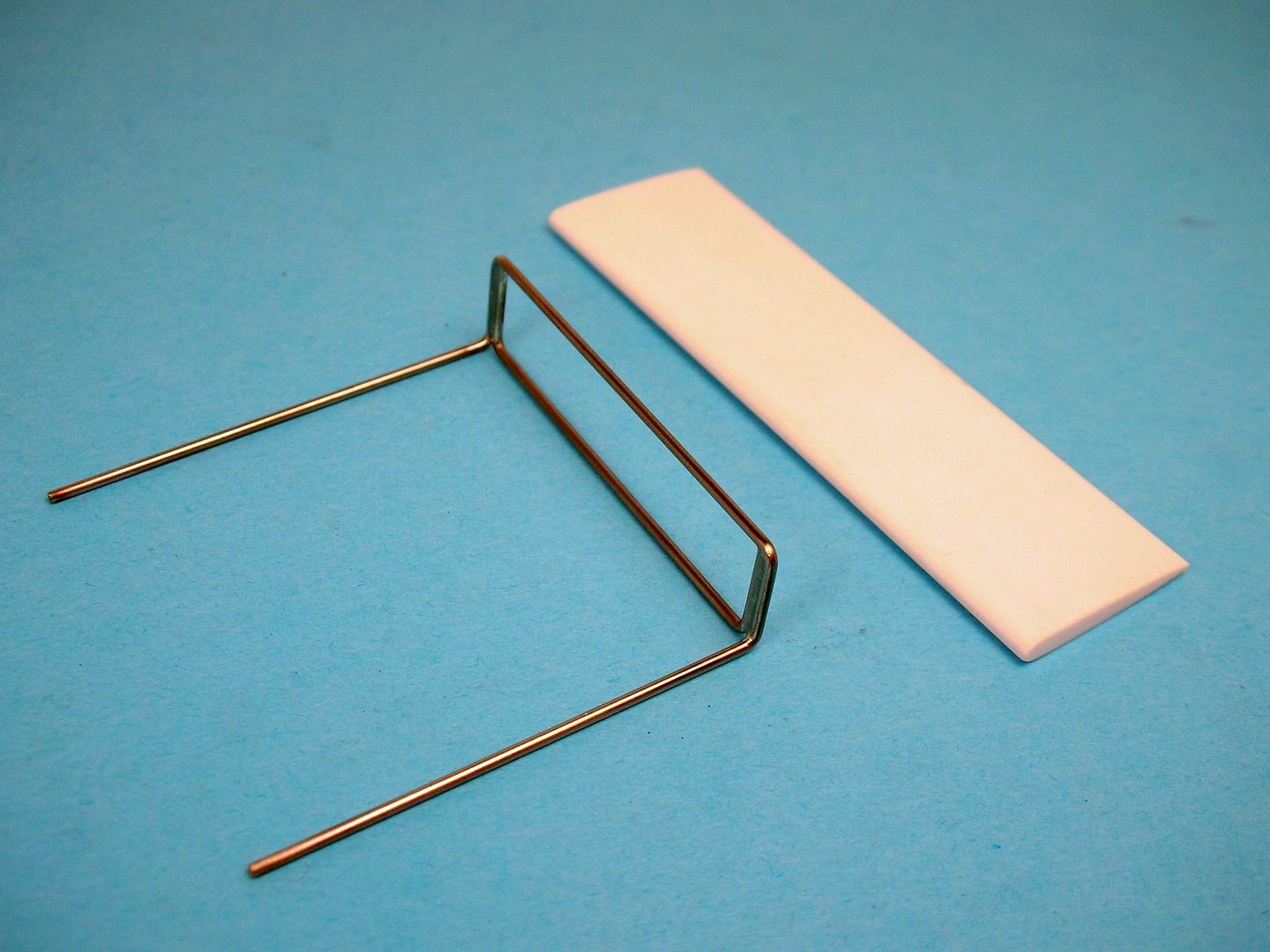 The strut gets mounted into pin tubes on the chassis:
OK, I think I've run out of things to do besides paint..............


slotbaker, Jencar17 and Tim Wilkins like this
---
Posted 15 November 2016 - 08:17 PM
Can't hide from the painting any longer Rick

The body & detailing look really cool, neat little mandrel for the pipes *noted*
This is gonna look kewl
Paul English
SlotStox club where I used to race


---
Posted 15 November 2016 - 08:49 PM
At this point I usually Mount the body then paint it. It kind of takes the guesswork out of the pinhole placement.

Joseph Migliaccio. Karma it's a wonderful thing.

"Drive it like you're in it!!!"

"If everything feels under control... you are not going fast enough!"

Some people are like Slinkies... they're really good for nothing... but they still bring a smile to your face when you push them down a flight of stairs.
---
Posted 15 November 2016 - 08:52 PM
I know Paul, I can run but I can't hide......time to paint.
I'm with you Joe. The body is already mounted but I still blew the hole placement by a bit.

  Thank goodness the pin head will hide the boo boo.

---
Posted 06 January 2017 - 07:57 PM
Do we get to see the finished product? 
Gary Stelter
---
Posted 06 January 2017 - 08:25 PM
Hi Gary,
Yes, that's the plan. It's been mostly below freezing with high humidity here for a month which is well off our average. I spray paint outside and I've not had good luck when it's so cold. Even when I heat the spray cans in hot water I get runs, fish eyes and other troubles.
I've got one shot at painting this vintage Dynamic body and I hope I don't blow it!
---
Posted 07 January 2017 - 03:41 PM
Guess we'll just have to drool over the clear body (and Gary's avatar) until the weather warms and dries
Paul Wolcott
---
Posted 14 January 2017 - 05:51 PM
Ha! That avatar is Liily Munster  AKA  Yvonne DeCarlo.

    Never saw her in THAT Munster's get up!  

   As for painting the car body, I know what you mean about weather. Here in Chicago I always had to paint in the summer. I could never get the basement hot enough to get a good paint job.
Gary Stelter
---
Posted 14 January 2017 - 06:41 PM
When my wife was gone for the day during winter, I used to airbrush with acrylics in the kitchen. I've never been caught, yet.

Jairus and NSwanberg like this
Bill Fernald

If a chicken coop has 4 doors, does that make it a sedan?
---
Posted 15 January 2017 - 05:31 AM
You just think you weren't caught Bill... just one more example of women's relationship skills... 
Don 
---
---