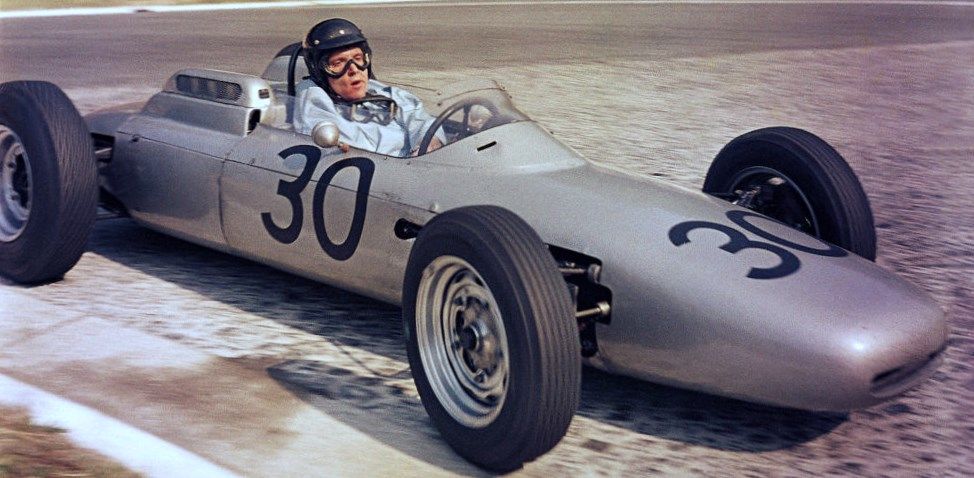 A dozen or more years ago I built a Lancer-bodied version of this super-cool car: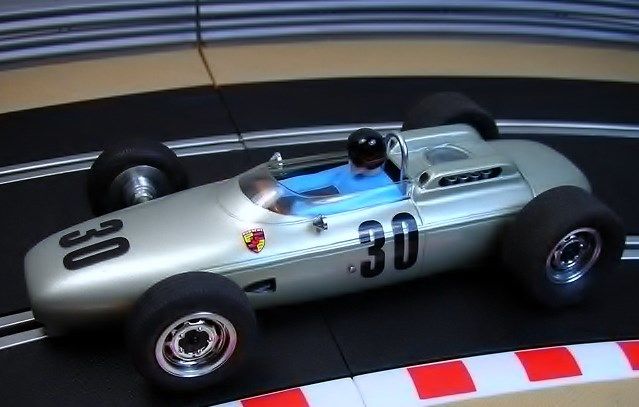 It ran fine and had some nice detail features but I just wasn't happy with it. A few days ago I reviewed pictures of Gurney's car and the tall and very skinny tires along with the cars narrow track width really jumped out at me: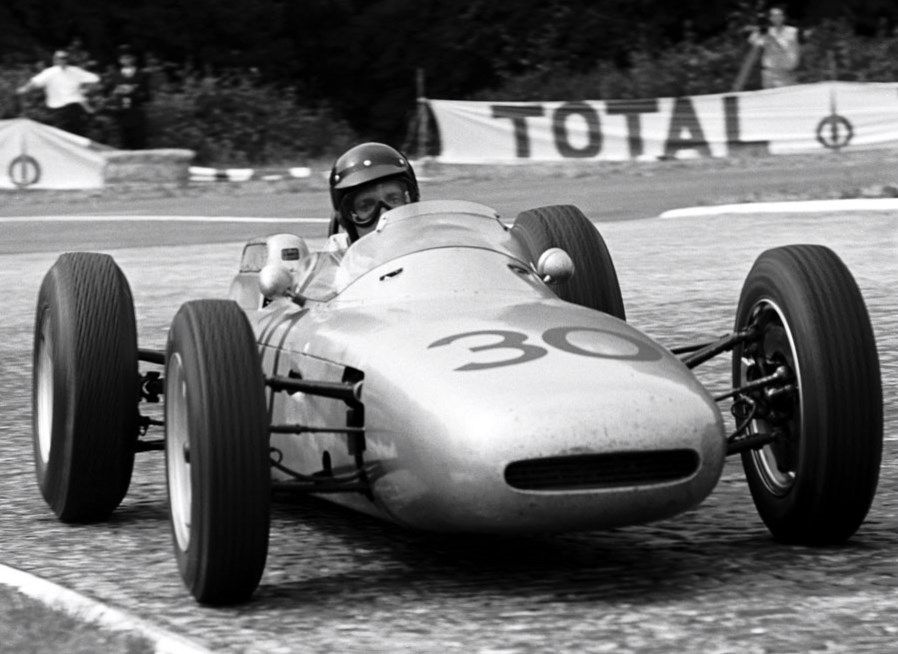 My car had wider tires, an overly wide track width, and chrome wheel inserts when the real car had satin silver wheels... not to mention the lack of a helmet visor on my driver figure: 
So the car came apart and new wheels, tires, and wheel inserts were rounded up. Russkit set-screw wheels replaced the threaded K&B pieces. The Russkit wheels were bored out from .500" to .525" to fit the wheel inserts used. 
The 40 mm German rear tires were replaced with narrower 30 mm Germans: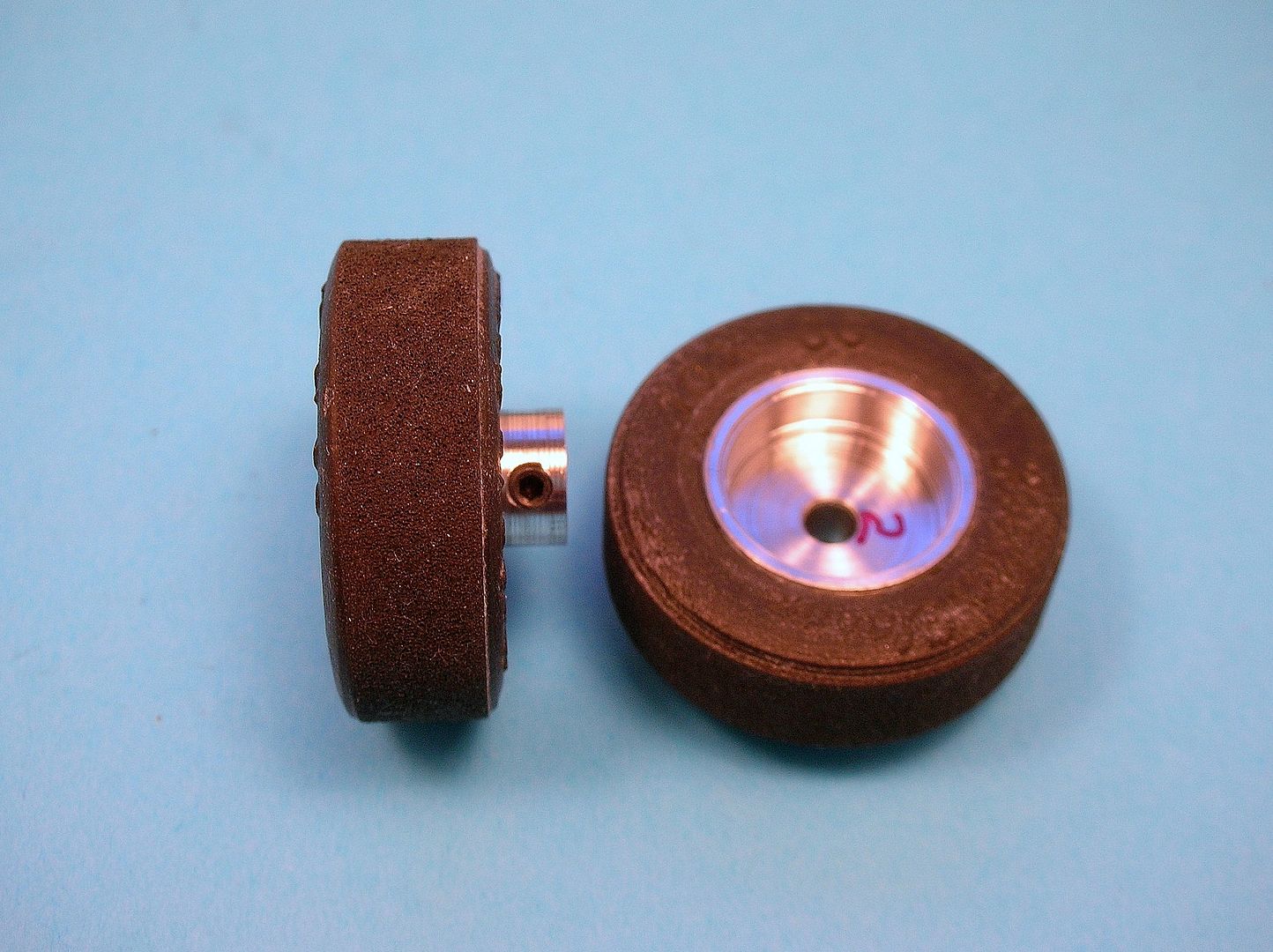 The wide Russkit front tires were replaced with narrower Revells and the front wheels set up to spin independently: 
The chrome Revell Porsche wheel inserts were painted with Tamiya gloss aluminum and a Cox driver's head with helmet visor replaced the Russkit piece: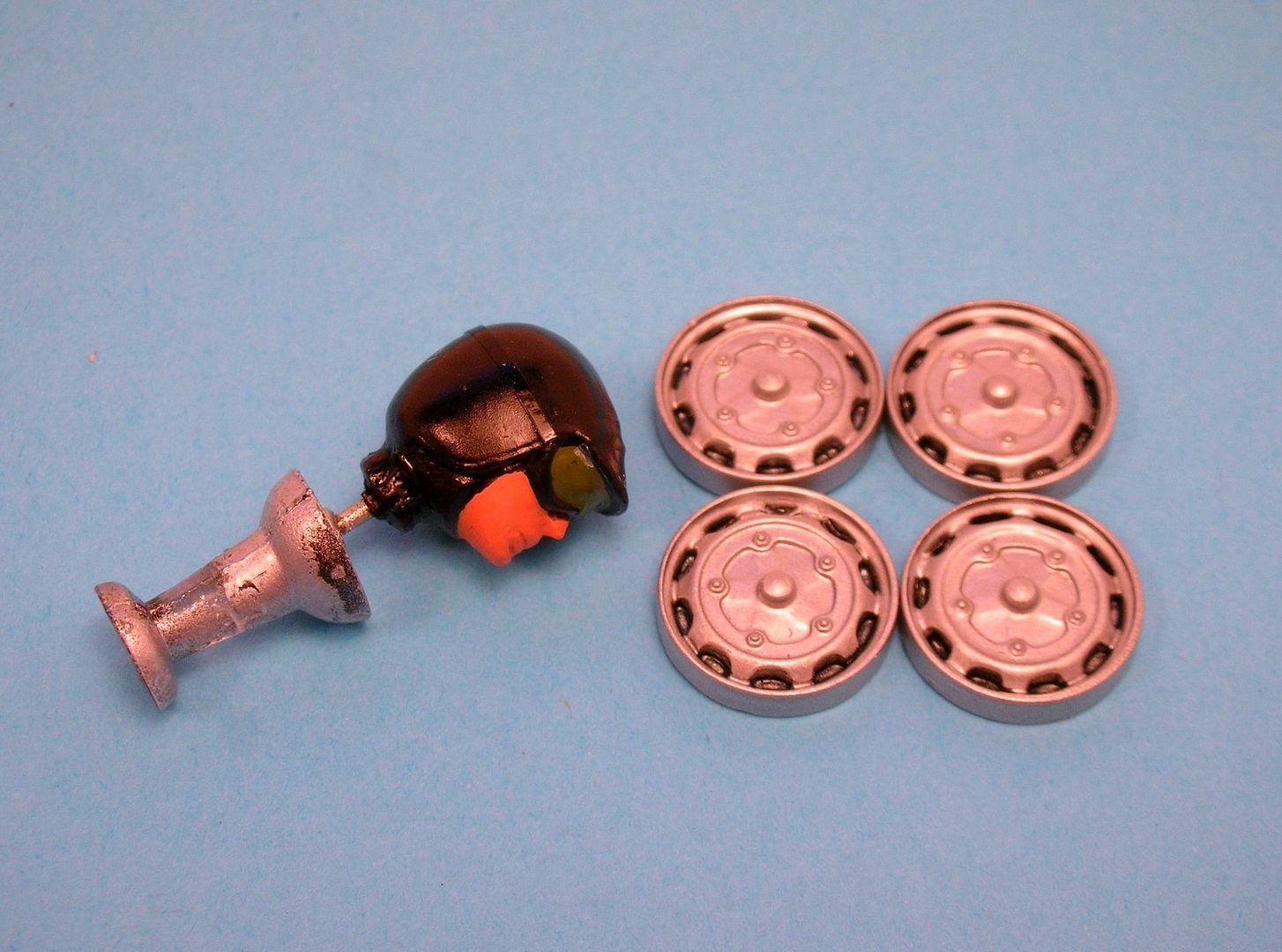 The chassis got a freshening up: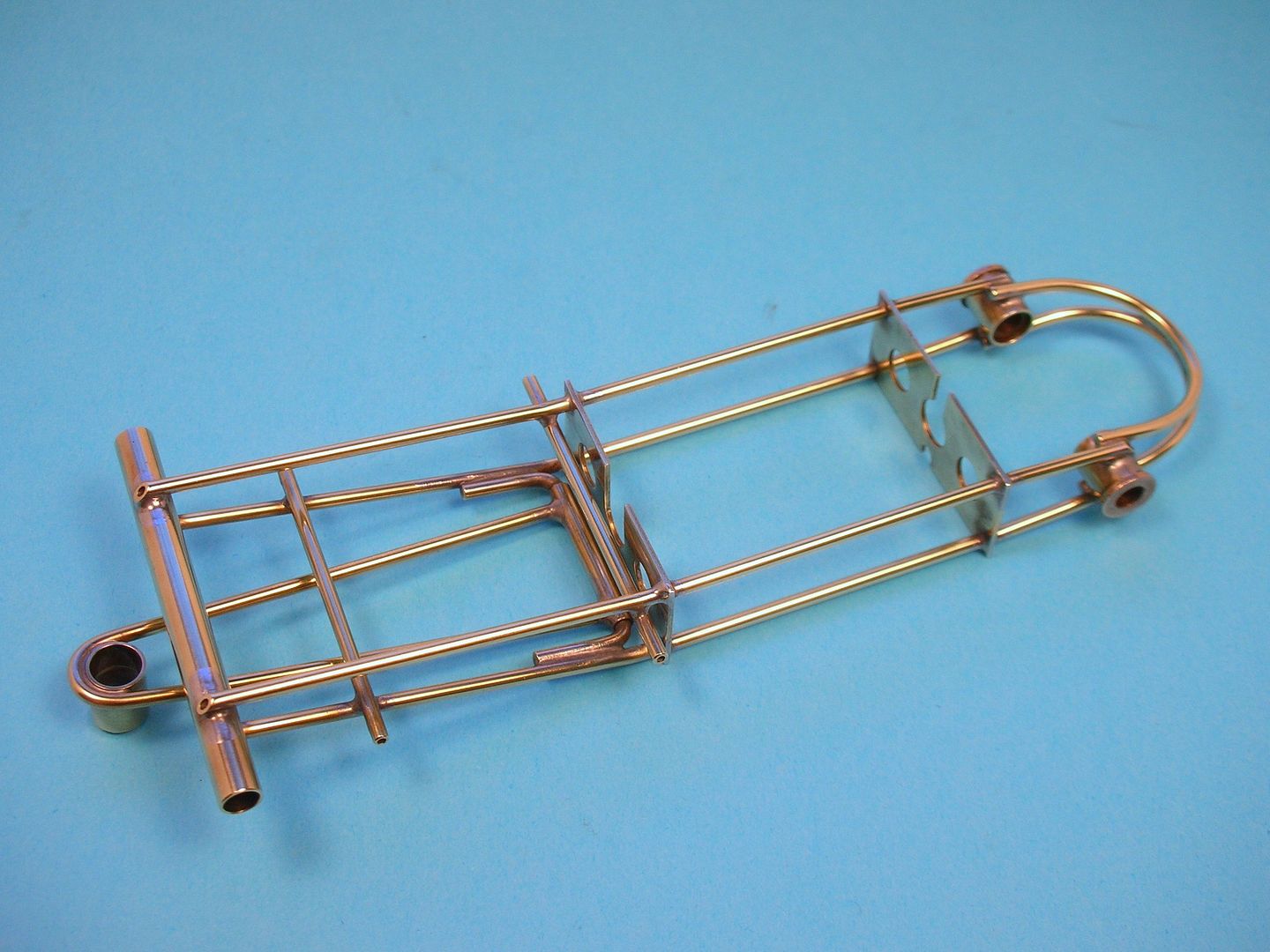 The Russkit 22 motor's armature was epoxied and static balanced: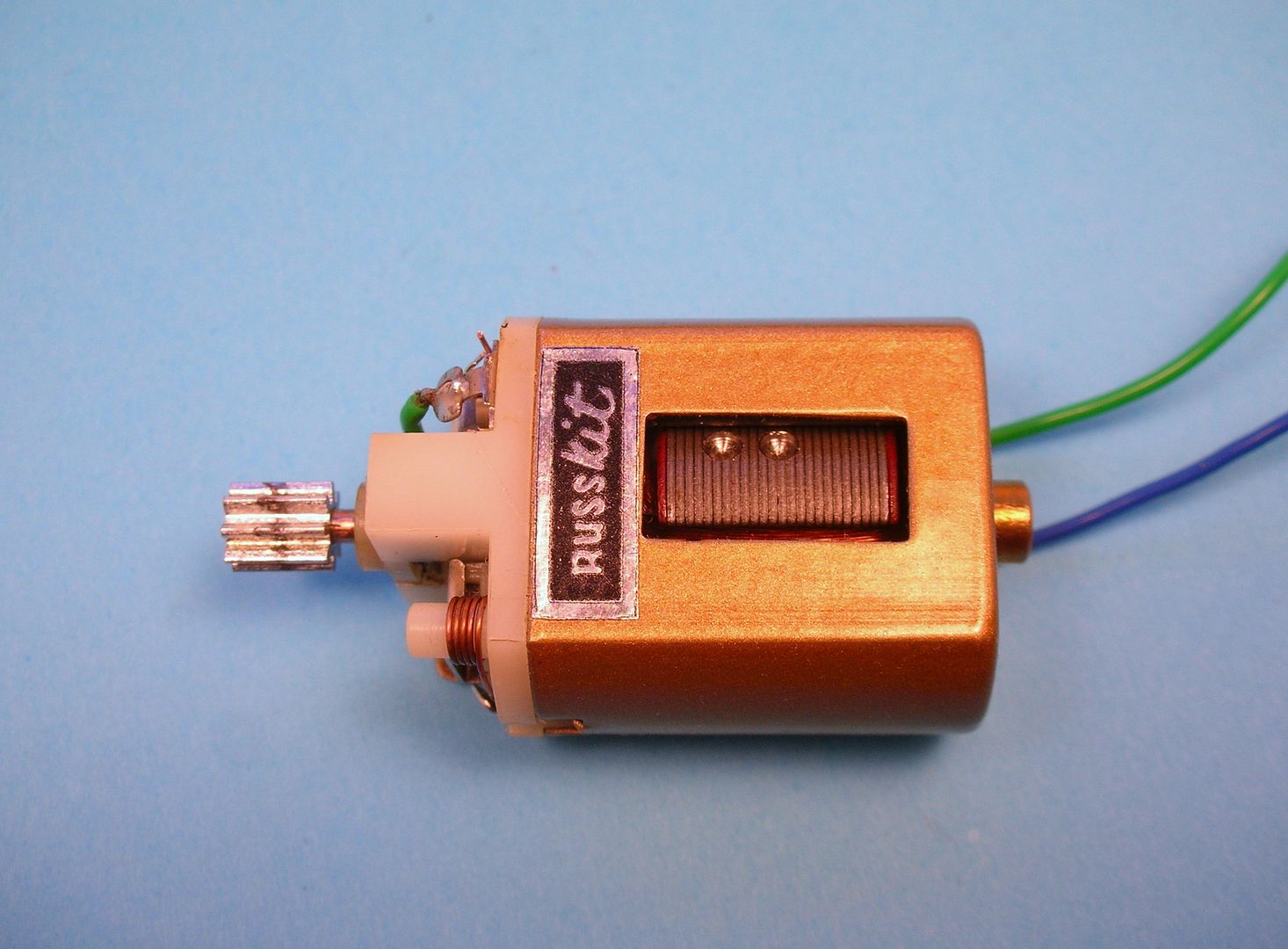 The roller was assembled with an 1/8" narrower track width: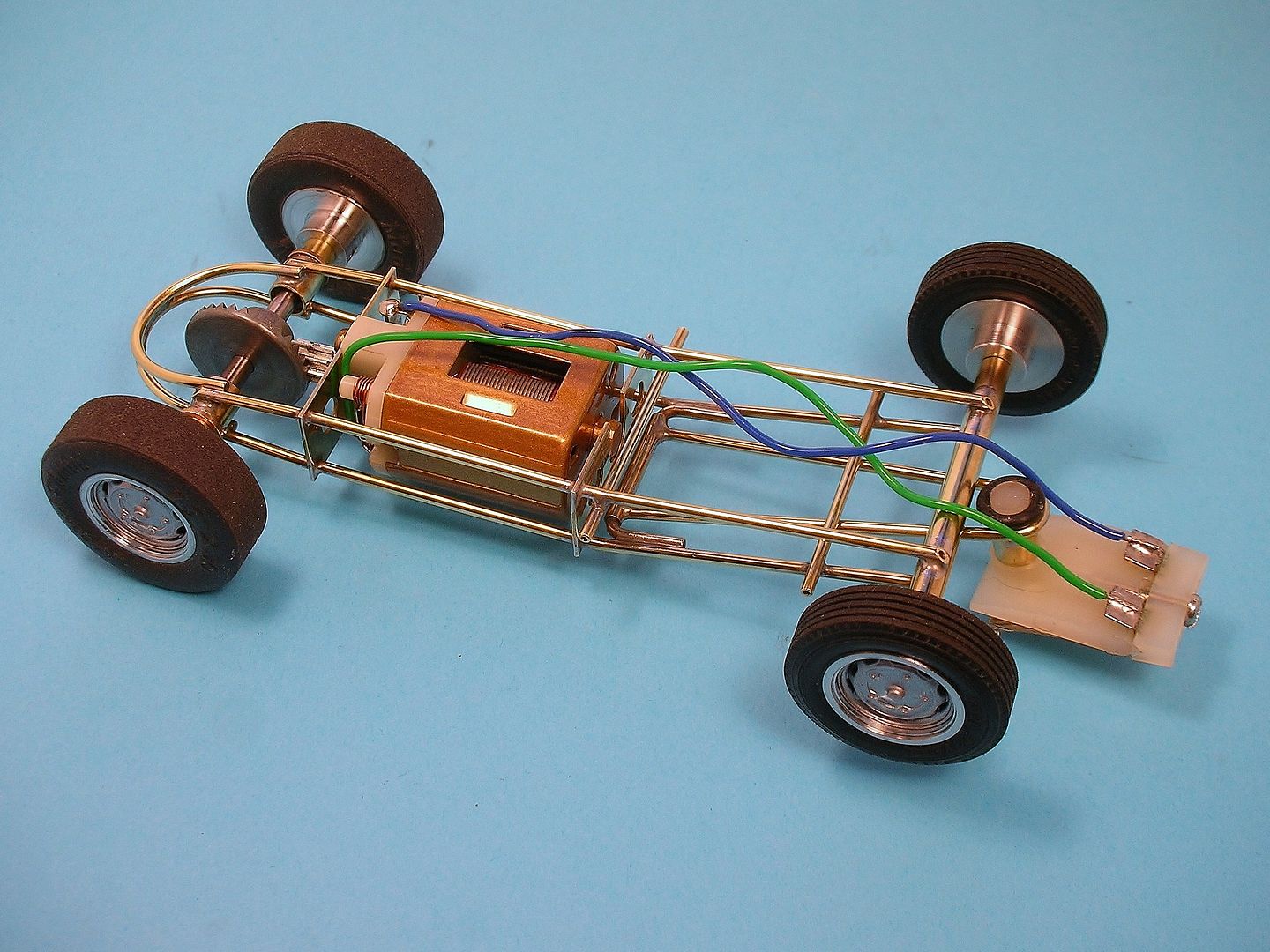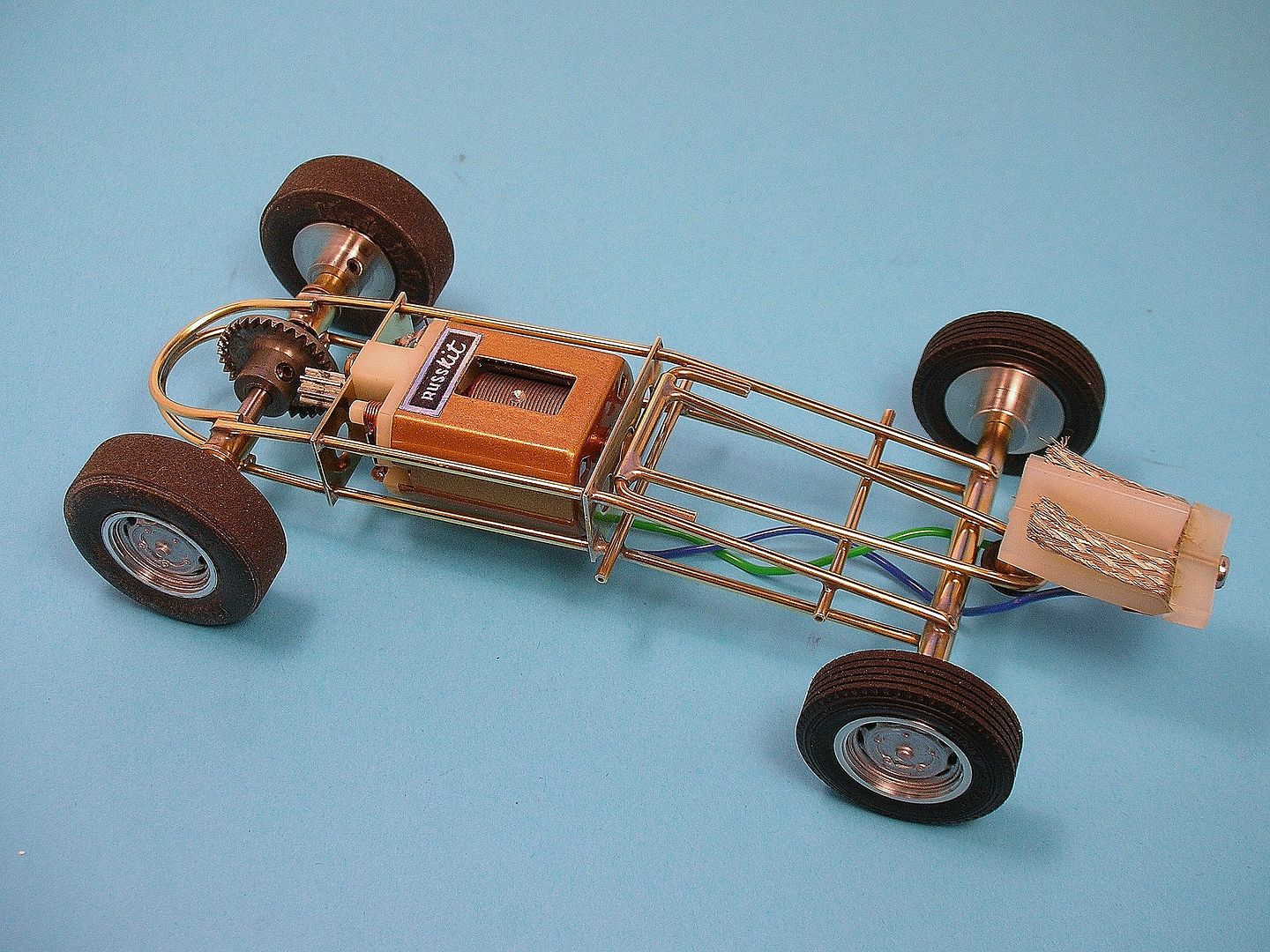 The motor is angled down to lower the CG: 
When the glue holding Dan's head in place dries I'll get the body on and hopefully the car will look more "korrect" and still run strong...