I like to think that, back in those storied days of "run what you brung", this would have been a good thing to bring.  
 I assembled a buncha parts for a top shelf Champion 16D.  Well, at least the can is a Champion anyway!

First thing I did was take out the big ol' honkin' bushing by grinding the inside until it could be removed, which takes a lot more grinding on one of these than it does on a Russkit 22/23.  Then, before fliupping the bushing around so the old outside became the new inside, I thinned out both sides of the bushing until the new outside was about flush with the can and the inside was as thin as I could safely make it.  Then I soldered that in place.  Afterwards, I reamed out the bushing to accept a 2mm x 6mm bearing...no...not the sloppy Mabuchi type, an actual bearing.
Afterwards, I turned my attention to the end bell.  I chose one of the Hong Kong type because of their MUCH better material.  These are very much like the Champion ones, but far more heat-resistant and tough.  I made up an adapter to fit a 2mm x 6mm bearing and epoxied that in.

Since I was already "in deep", I figured I'd adapt the end bell to the larger "36D" size (ie: "modern standard) brush tubes and soldered those to the hoods.  While I was at it, I drilled the end bell for better ventilation.  What we have here now is a proper end bell!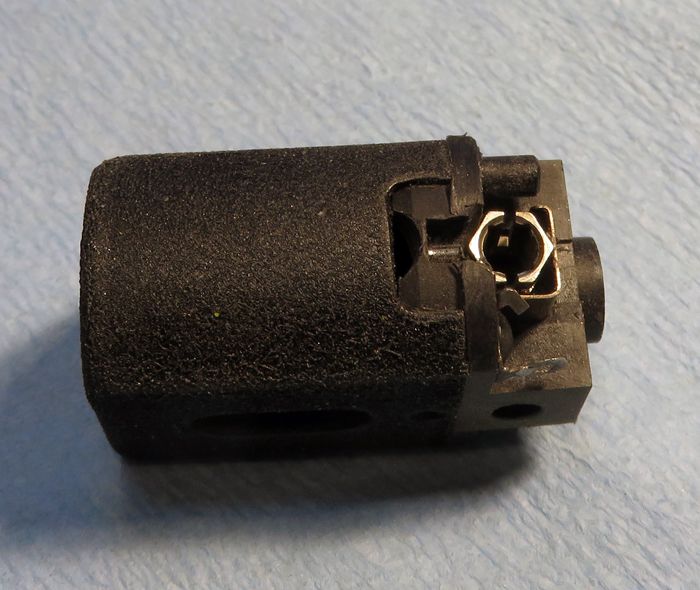 Inside the can, you can see a nifty set of strong D motor magnets.  They're not EPX mags, but they're just as strong, so I centered them and epoxied them into the can.  This is also a better view of the can bearing arrangement.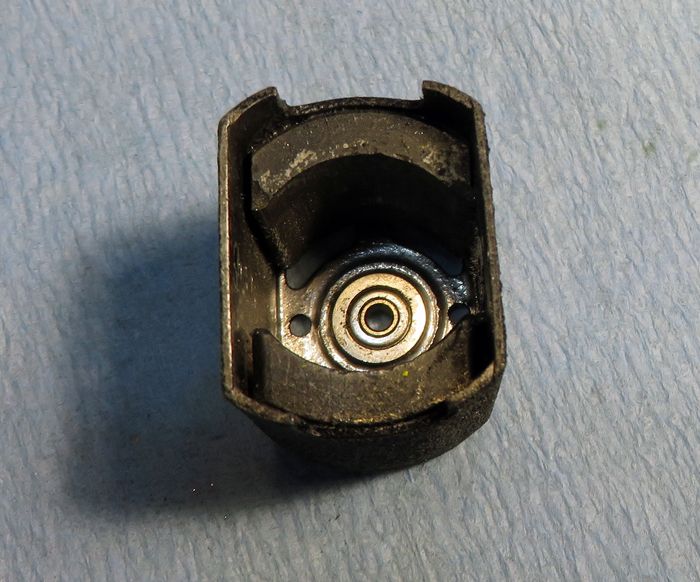 Sooo, to go with all this upgrading/modifying, there was a need for serious horsepower, so I wound a #26 arm on a .560" OD x .460" long stack.  This is a wind that really puts out, while staying just this side of insane.  The "hole" here is about .590", and with the arm at around .560", the combination should be deadly serious.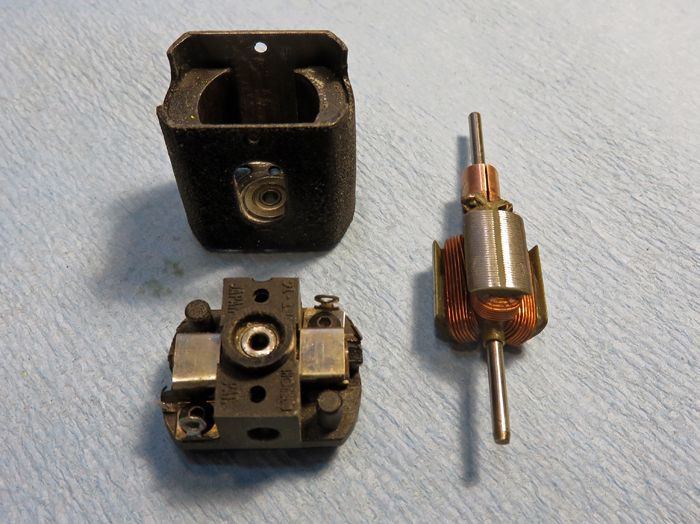 Serious horsepower!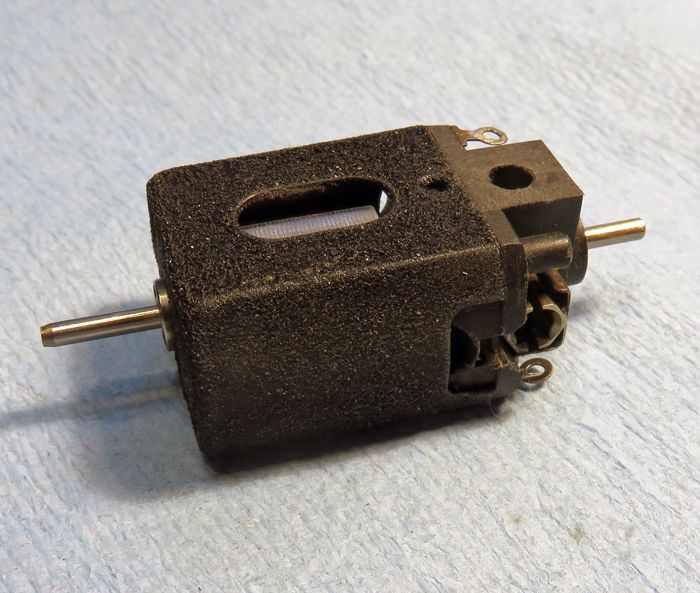 -john