It just occurred to me that things piling up over here.  I was working on something and looked to my left and saw this: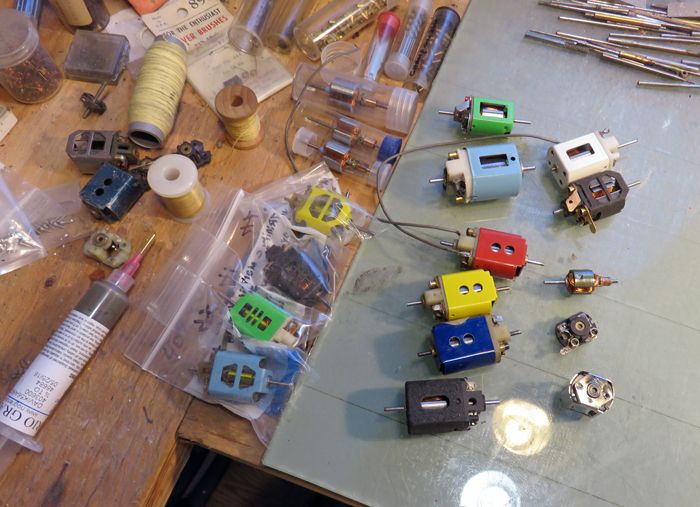 The stuff in bags are done.  The stuff not in bags to the right is mostly done, but the arms need to go out for grinding/balancing.  Not shown is a little cardboard box that has stuff in it that is "in process".   Also not shown is another little cardboard box for stuff being done for people.  Things like my "real job" and just surviving keep getting in the way dagnabbit!
-john
Oh, and the arms in tubes also have to go out for grinding/balancing.  Man...I gotta straighten up here!