Yes, my most satisfiying manufacturer of all the vintage slot cars produced during the glory days is Cox!
There, I said it.
Love Riggen, Russkit and have a very special place in my heart for Dynamic as well... but Cox stuff just seems... right when assembled correctly.
Some of the other can be mixed and matched, but Cox stuff seems to only fit with Cox engineering and is rarely swapped.
 
In 2008 I built a Cox Ford GT Mk2. Yeah... I know, Cox never produced one, but a customer wanted one so I used a Cox kit and modified the body to an Mk2 just as the prototype builders would have back in 1966 using a then current IMC Mk2 model kit.

Well... Mk2 model kits are quite rare today. Eight years ago I used bits and pieces I had left over from a glue bomb that me and my brother put together in about 1967. But today... well even though I have one (a Gulf Mirage Mk3 actually) I am not going to part out a mint kit.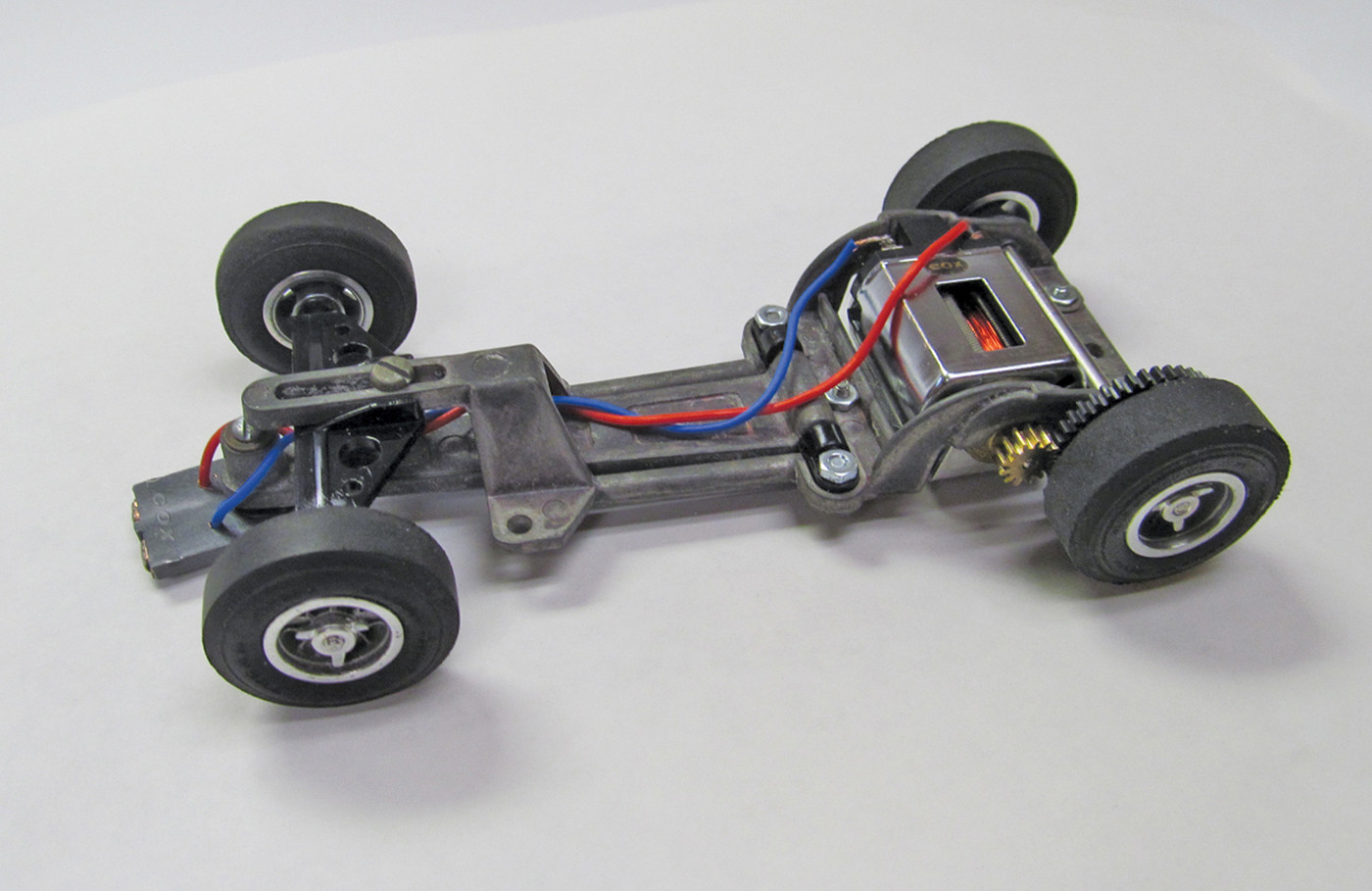 The chassis for this version is from Joe Lupo.
Yes, it's a Dino 16D chassis rather than the normal 36D GT40 chassis.
Motor and wheels off eBay. But the chassis is same as what was shown in the Car Model article from November 1966.
Even though the article said the motor would be a 36D.

Full details about the prototypes to be written up in the upcoming article including first person accounts by Philippe. Stay tuned.

Oh... and the body finally arrived yesterday and the rest... is coming along nicely.  
Soon to be published in Slot Cars Magazine.

I try to bring you guys the best slot car porn possible... ;-)