Since I'm all about fun with this stuff, and having fun doesn't necessarily mean expensive parts or even "period correct," here's another D motor project.  
This time, the can is of the Russkit "22"/"23" type, my favorite of the Mabuchis. They're still around in various states of decomposition
, can easily be reamed out to accept either a 5mm or 6mm bushing, are very light but also plenty strong enough, and are are well formed.   
Soooo, of course, the big problem is the Mabuchi "auto-melt" endbell. The Tradeship and Champion alternatives aren't much, if any better either. Here, I simply used a Parma. 
 The only issue with this is that the Parma is pre-drilled, but otherwise is a perfect fit. After some thought, I figured a way to match the endbell drilling to new can holes. In the past, doing this was... er... not always successful, but this time it worked very nicely!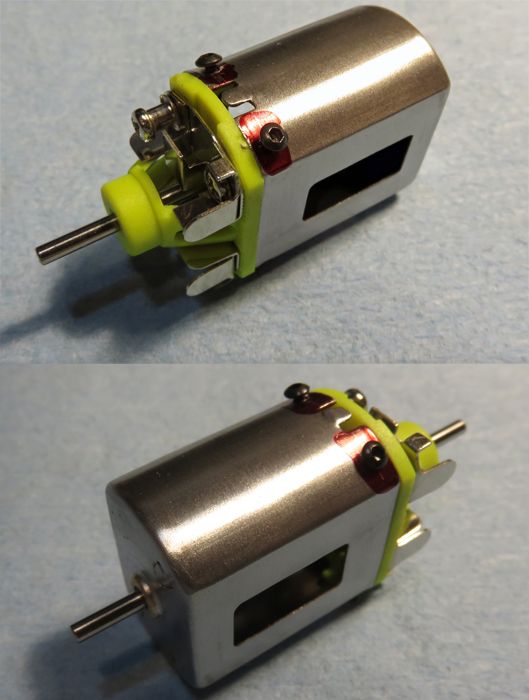 ... a little arm dye so I could see what I was doing, and some layout with the back end of an X-Acto blade to scribe my marks, along with some planning was all it took. N-E-waze, I'll do a little more hacking... er... "customizing" to the old girl and will have a very nice D. Not very "correct," but sometimes it's good to rock the boat! 
-john