Sooo, having gone over my thinking on why it's OK to be not so correct when thinking about doing a "vintage style" project, here's another. So, maybe you have one of these cans lying around: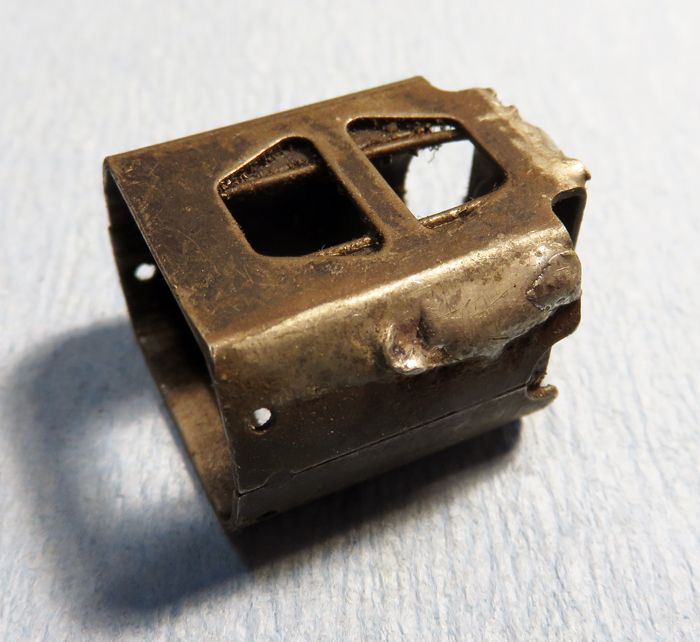 You might think of this as a Green Can with different holes, and you'd be correct. Everything about this can is exactly the same... except for the holes. Of course, having different holes puts it in a different "desireability" class, but you can build a perfectly fine "period analog" for a classic Green Can motor with this as your base.

A little spit and polish, cleaning up the magnets that were already in there (whatever they were), a Professor Motor endbell and... bam!



 
Now you're even closer to a classic (and pricey/hard to source) motor that will still just drop right in to a vintage recreation, and without having to worry so much. As always, I'll wind the arm just because, well, just because I can, but this isn't about that at all. Any arm that fits and works is "just right"... and that's a lot of arms!
Now you only (
) have to fire up the soldering iron and motorized hand tool, dust off that chassis jig, and have at it! Well, you could also have someone else do all that, too!
 
-john