These came here the other day from a blogger, among some other things. I'm still not sure what to do with them, but among the stuff was this chassis, described as having belonged to the person's grandfather. I don't know if it was an off-the-shelf pre-assembled item or was a kit (or available in both forms), but it's a nice chassis.  
It's a basic plumber with no "flop." The center section is also one piece with the motor box which was formed by folding the rear upwards.  It was pretty corroded, and some of the joints were broken and just needed to be reflowed with some acid as there was already a lot of solder there. Afterwards, I gave it a pretty healthy going over with brushes and both coarse and fine Scotchbrite pads. I'd give it a tumble if I had a tumbler as a final way to clean and smooth things up, but I don't have one and I think it's fine now anyway.   
It will fit a "C" can motor, but I have a feeling it was designed with some of the later smaller motors... or maybe not. Anyway, it has actual front half-axles intended for...
wheels!
, so that's another big plus as far as I'm concerned.   
So, it's a little bit of history... not ancient history, but history anyway. Maybe someone else can fill in the info on what this chassis is.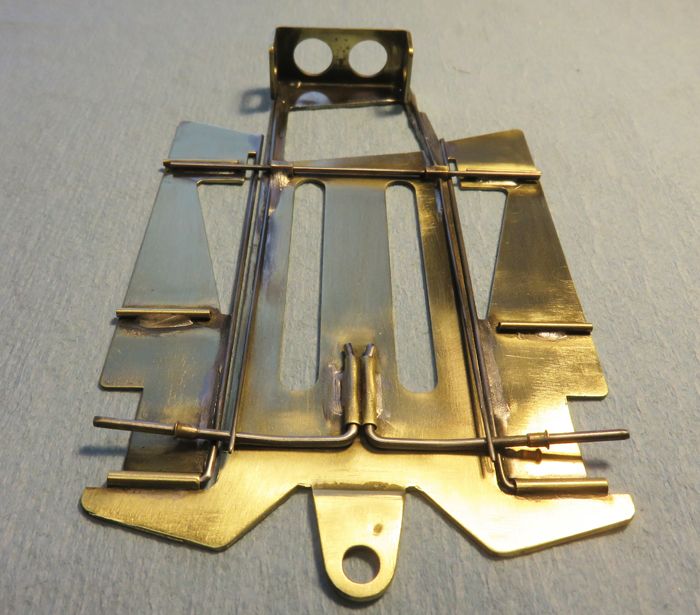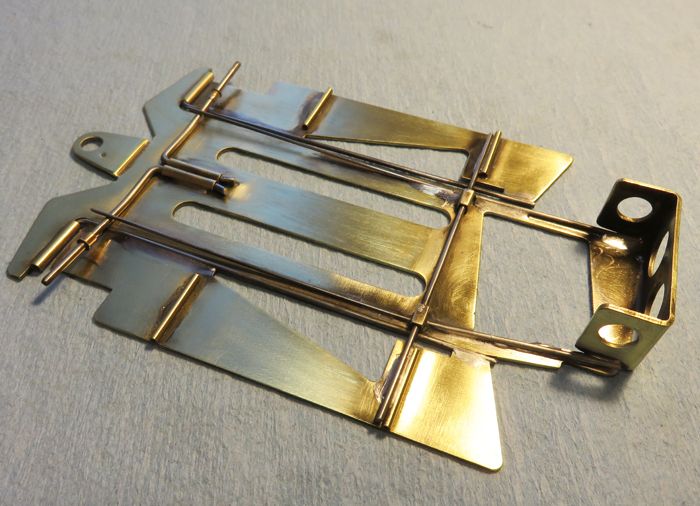 The other item I chose to highlight here is a Koford "27" armature. I cleaned the com with some Scotchbrite to meter it, and it reads right in the "zone" where my #27awg arms come in, but I think the "27" here refers to some group. I wouldn't know about such things.  
In any case, it's a lovely armature, even though it has a short in it somewhere, so even if it runs, it probably wouldn't run as well as it should. Still, it's a lovely piece of work (I've never seen a Koford arm that wasn't) and is signed by someone named "Clyde" who I would guess wound it. To me, it's a good thing to give recognition where recognition is due, so props to both Koford and Clyde. For obvious reasons, I can really appreciate what went into this. I wouldn't know the "vintage" of the armature, but the big hooked tabs do date it somewhat... I think? Oh and, it's s small diameter arm of around .475"-.480".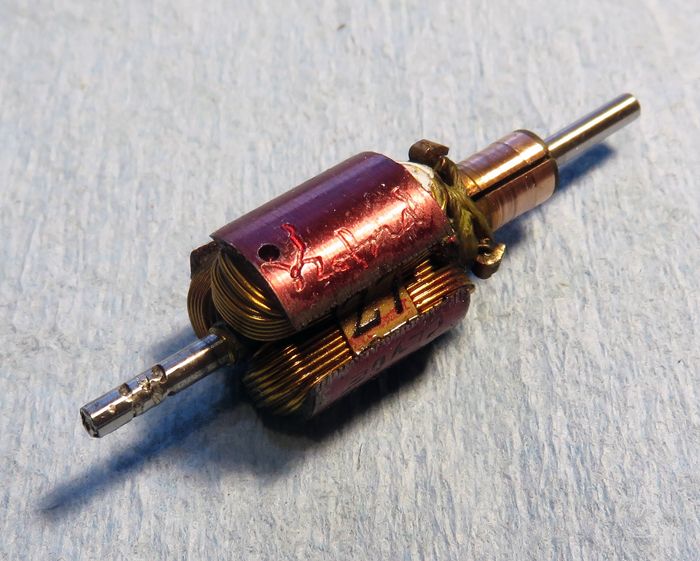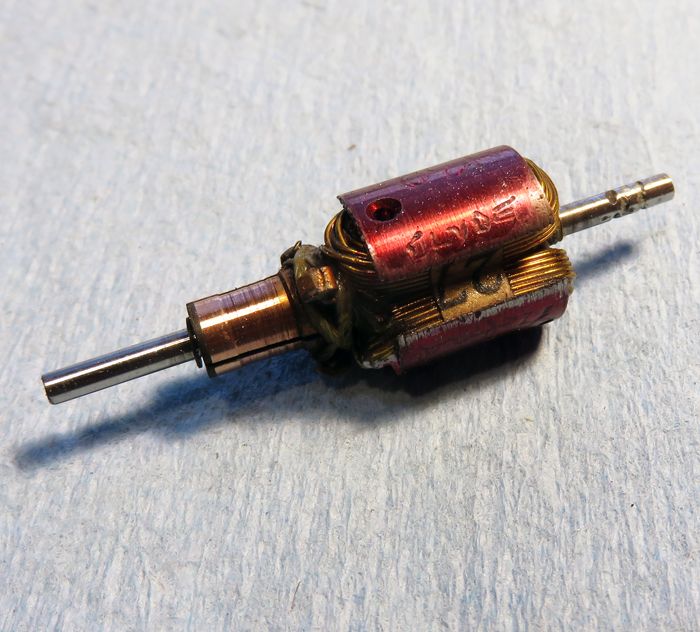 -john