The chassis and drop arm are finished. The drop arm is attached with a piece of 1/16" stainless steel tubing. This strong tubing is oversized and helps tighten up the fit to the frame ( thanks for the tip Steve O 
):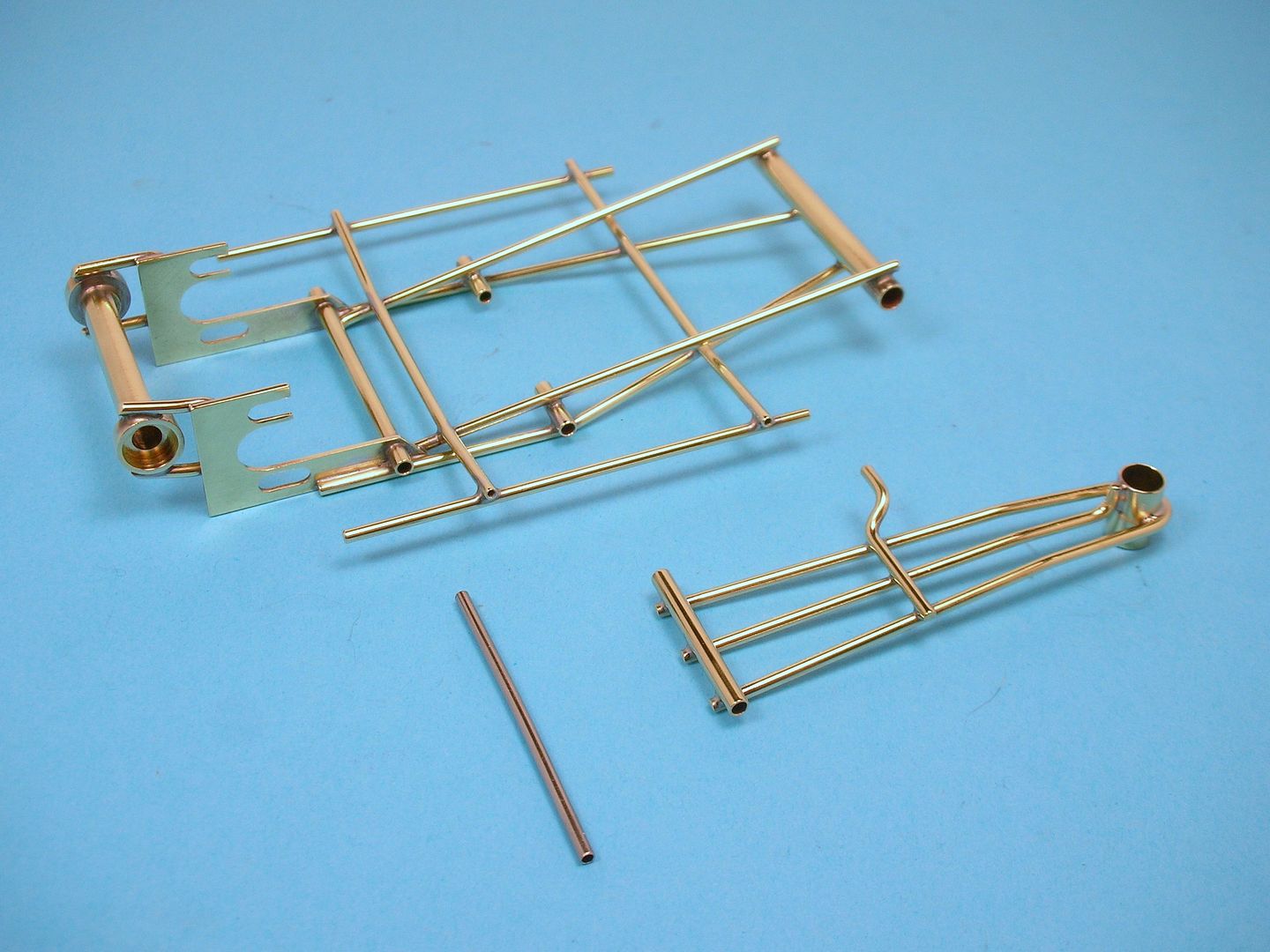 The finished chassis: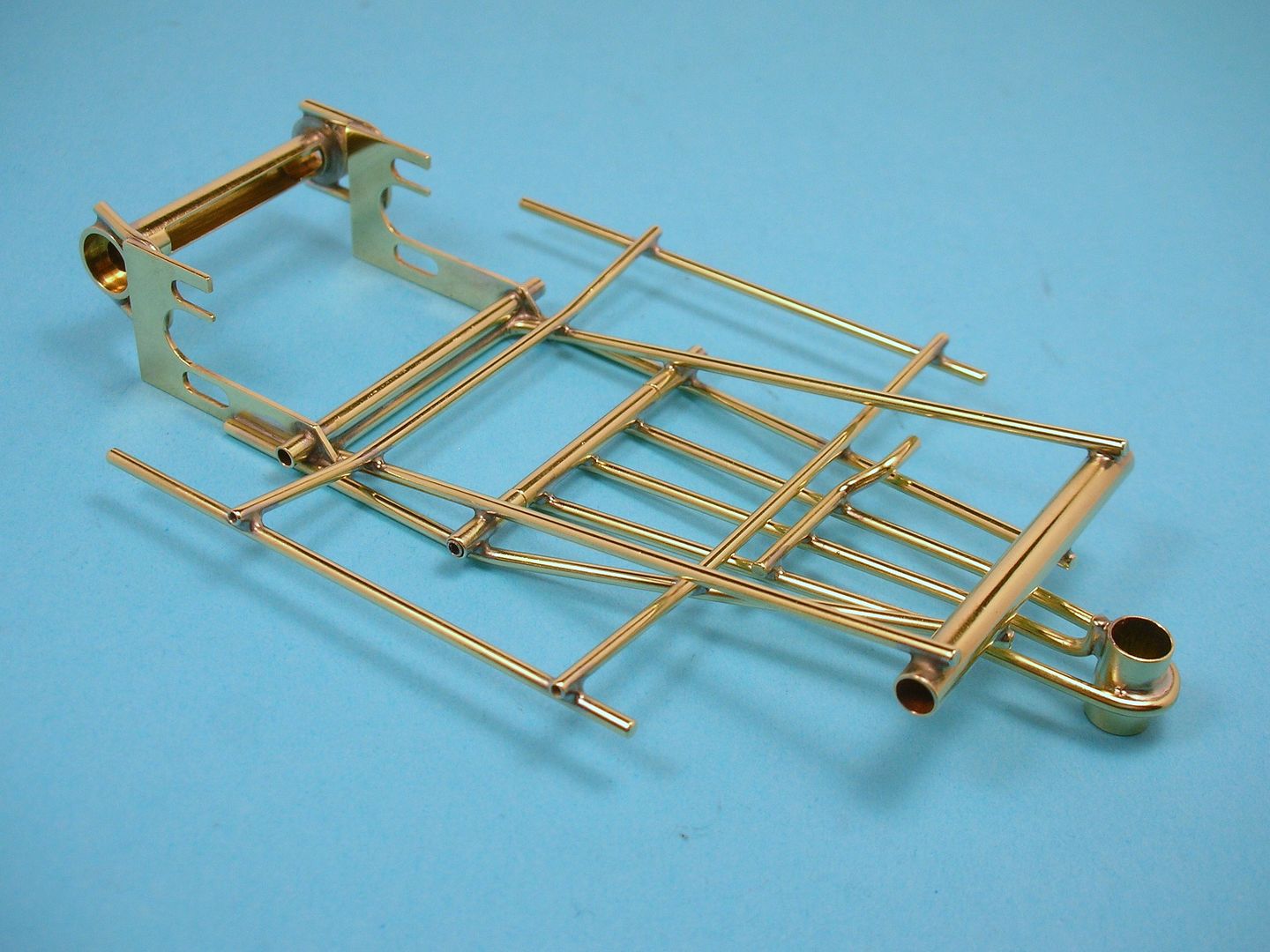 Next I need to find another type of guide flag. Check out this leaning CorBen guide.