Shirts are printed and being sent to Debbie at Buena Park via UPS today... soon as she calls me back with an address.
Since the track is only open five days a week... I can't just send the box to the track and let it sit on the step can I?  All the bums on the street will be stealing them and we can't have that?
73 total in M, L, XL, 2XL, and 3XL.
Folded and inspected by me JHW.
Happy racing!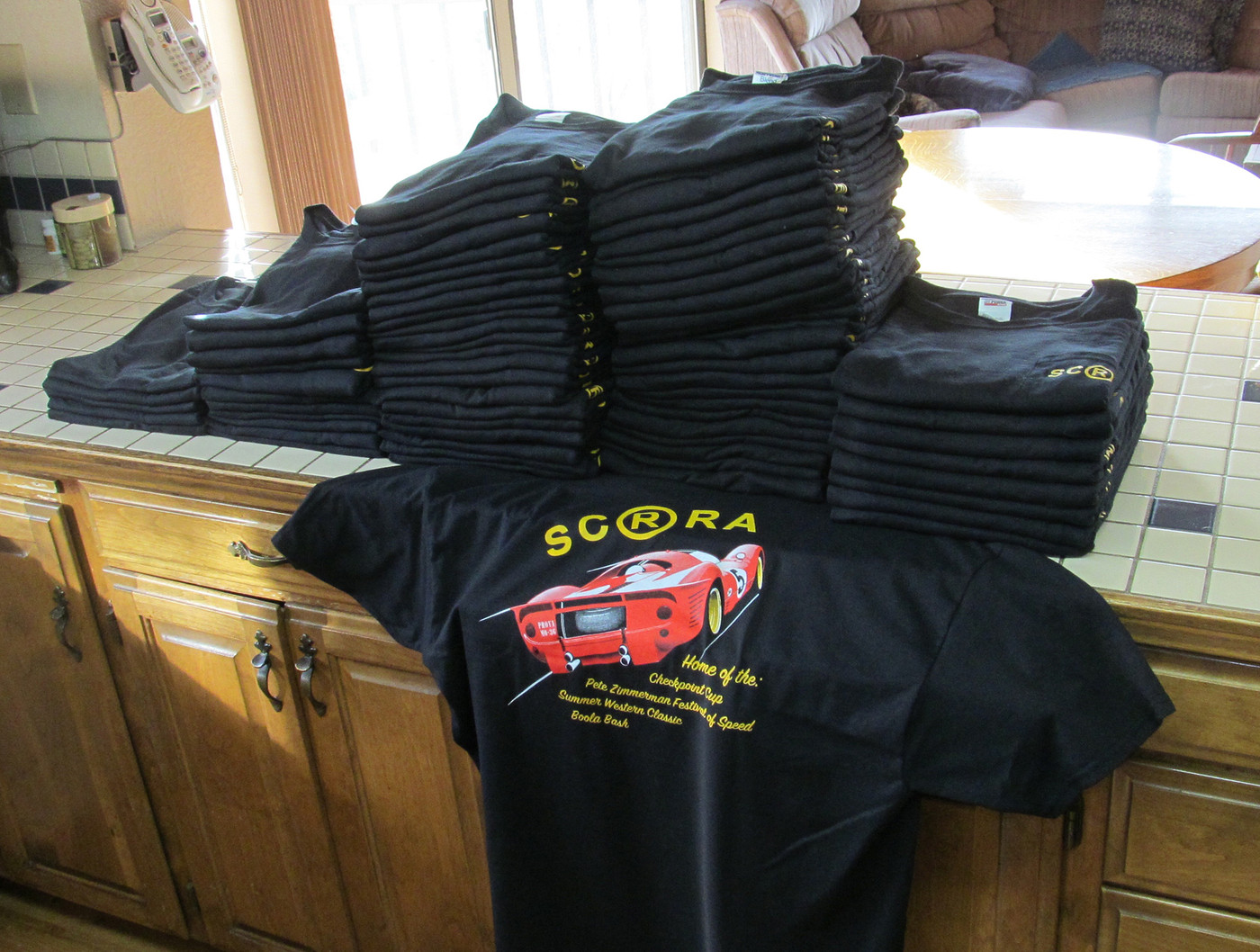 Plus pockets for that all important tech tool, lane marker or stickers.