Dry lake racing at El Mirage prewar
Started by
Cheater
,
Dec 15 2016 11:56 AM
Posted 15 December 2016 - 11:56 AM
From an old 8mm film taken by on of the participants. It was indeed a different time...



MSwiss, Tex, Tom Eatherly and 2 others like this
Gregory Wells

Never forget that first place goes to the racer with the MOST laps, not the racer with the FASTEST lap
---
Posted 15 December 2016 - 01:42 PM
Lots of dry lakes out in the desert. I had never heard of Harper Dry Lake and I looked it up. It's northwest of Barstow, in other words, in the Boondocks or more crudely BFE. In the time this video was made it was *even more* BFE......
Click
HERE
to contact Sonic Products. The messenger feature on my Slotblog account has been disabled.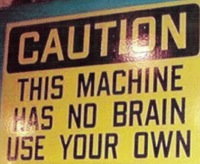 ---
Posted 15 December 2016 - 02:45 PM
Thanks for posting this, Greg.

Very curious to see a Bug T51 GP running there. Along with the various homebuilts and some very early speed equipment.

Especially that OHC four near the end. Might it be a Meyer-Drake?
Certainly not an Offy.

---
Posted 15 December 2016 - 02:48 PM
Talk about Run What You Brung.
Love it. 
Eddie Fleming
---
---