So I was gifted some older strap stuff, and this motor was among the bits.  All it needs (aside from an arm) is a spring cup and the screw to hold it in there...and maybe (?) some sort of insulating washer between the spring cup and end bell...I think,  So, while I may be able to find a screw, I need help on the spring cup and whether or not there's a need for an insulator/washer.  The end bell hardware is horizontal, so your "average" spring cups are too tall.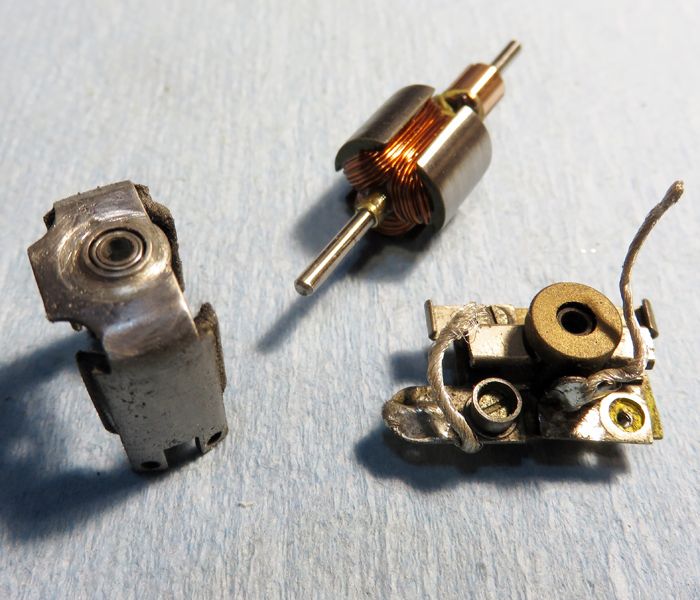 Oh yeah and, I wound a #26 arm (pictured) with 20 degrees advance CCW to replace the existing Koford that has a short in it, and was tagged "27", whatever that means.  I used reclaimed Mura .007" lams, even though they're awful to wind on, especially at this stack length, because:

1)They're the only .007" lams I have.
2)They're also the only lams I have with a thick enough crown that I *think* can be ground down to .475" and still have some meat left.
Anyway. If you can point me to what I need to replace the missing end bell parts, I'd appreciate it...so TIA!
-john