Well, it seems Santa and my kids collaborated and got me a neat-o Grizzly 4x6 micro lathe: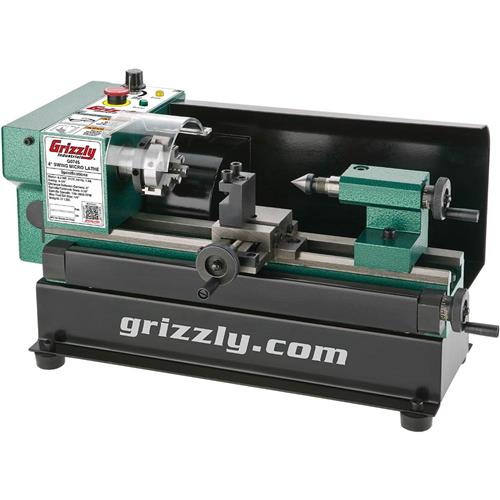 Jeepers, my son asked me what I'm going to make... to which I replied: "well, while figuring out how to use it, I'll definitely be making lots of squiggly metal turnings"!
 
Good golly Miss Molly, a micro mill, drill press and a bandsaw and I'll be in business. What "business"? Well, the business of figuring out things to make that I never thought of making, as well as how make things by machine I used to make by hand.
 

Anywho, I figure there will be a lot of learning, broken tools and cursing (I am a carpenter after all, and we have our own dialect), all of which sounds like fun.
 
-john