For what might be my last motor of 2016, I rummaged around in my box-o-stuff and came up with the cleanest Green Can I could assemble, and came up with this lovely beast.  Everyone by now is most likely bored-to tears over the particulars with cleaning these things up, grinding out the inside of the can welds, centering and fixing the mags, installing the can bearing..."whatevah".  Cut to the chase...I got it all together with only the one thing that happens as often as not with these things, the end bell plastic stripped out when reassembling the hardware.  No problemo, I used my last four black buttonheads (Microfasteners doesn't have them any more!), which are longer and bite like heck for a super-strong assembly.  To go with all this beautiosity
, I wasn't going to go with anything less than a #25.  I called up my "armature guy", and he did me up a 21/25 on a .480" stack.  This motor has what may be my last set of the correct length magnets, and a short stack just wouldn't be right anyway.  This baby will have plenty of "grunt & scream" to push a glorious lead-sled and slam the bank!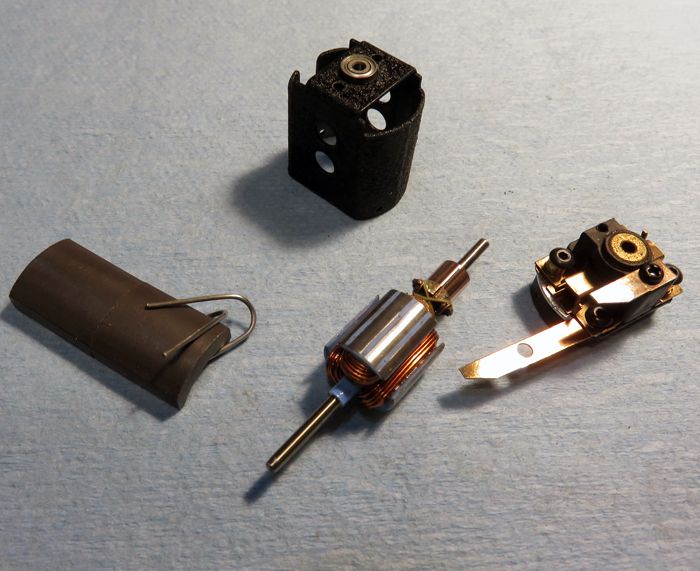 The pinup shots: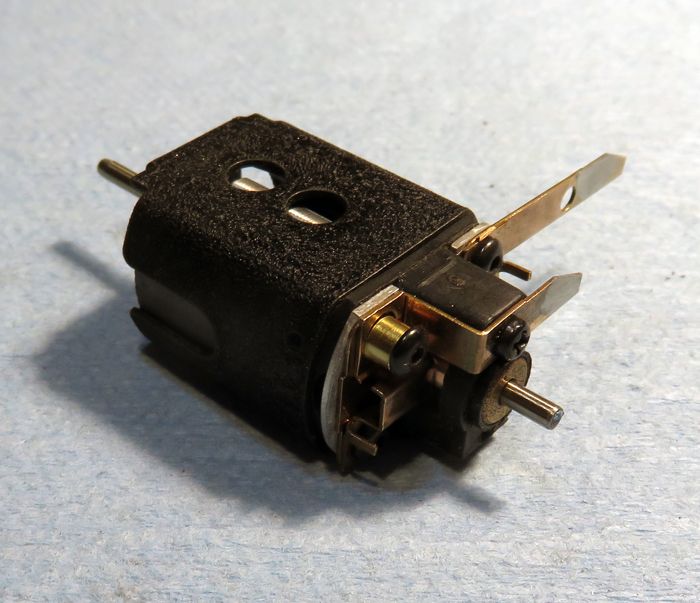 The force is DEFINITELY strong with this one!
-john