Keeping Steve Okeefe's "Vintage-style" idea going (explained in this THEAD), Ken Hill (AKA "Grooverunner") built up a lovely chassis for a can-drive 16D and contacted me for a motor.  Ken left the details up to me, but wanted a "race motor." After thinking about it for a bit, I figured that a doublewind is a pretty "vintage" kind of motor, even though big wire singles were and are way more popular.  

I built Ken up another Pro Slot D motor after ordering-up some parts from Scott at PCH, and they got here in like two days from California (and people complain about the Post office?).  
The can got some minor prep. I cut off the built-in magnet clips, ground down the inside of the welds and can seams, and then epoxied-in a set of EPX magnets. Because of the large hole this combination produces, I built a stack from large diameter RJR lams I got from Bill Bugenis and wound a #28awg double. On these lams, a 28 double is doable (with a little "smushing") in four layers instead of the normal six layers on smaller lams. The arm meters dead-bang "on" at .052 ohms per pole, which is the same or a bit under where the same #25 single would be.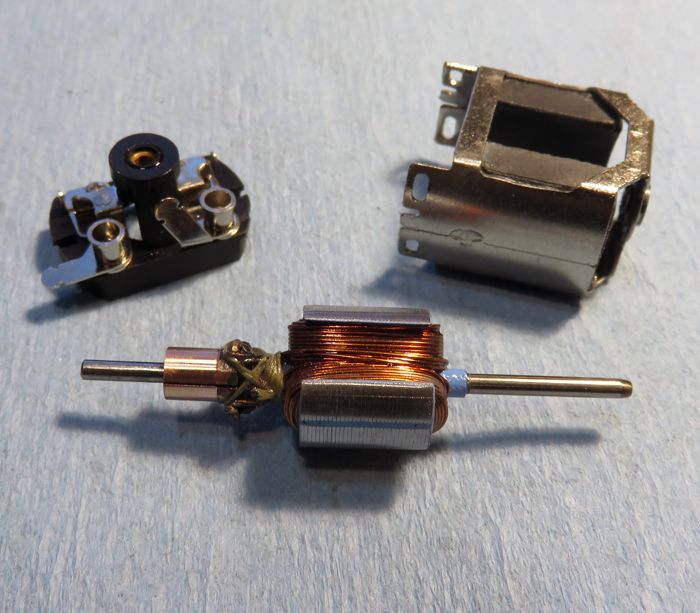 All together, it should be a potent powerplant for Ken's lovely chassis!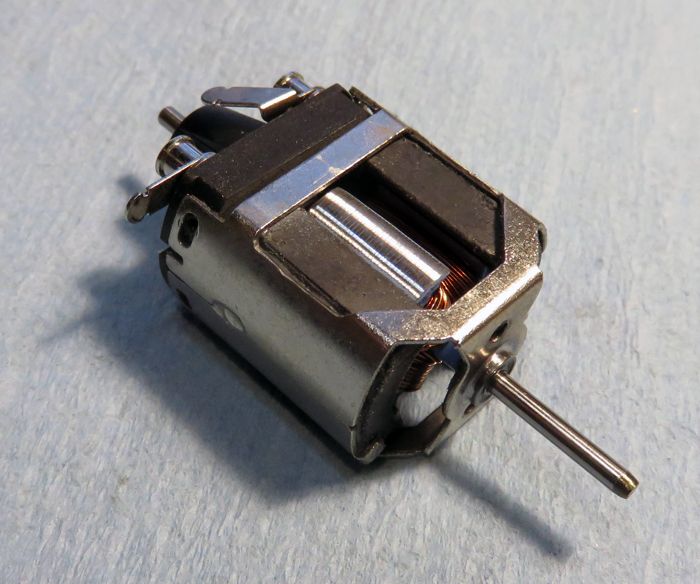 -john