... your next stop... The Big Wire Zone. 
Shown here with it's "little brother" in the background, a #23 (!), or more precisely, a 15t/23 built on an identical stack, and coming in at .029 ohms.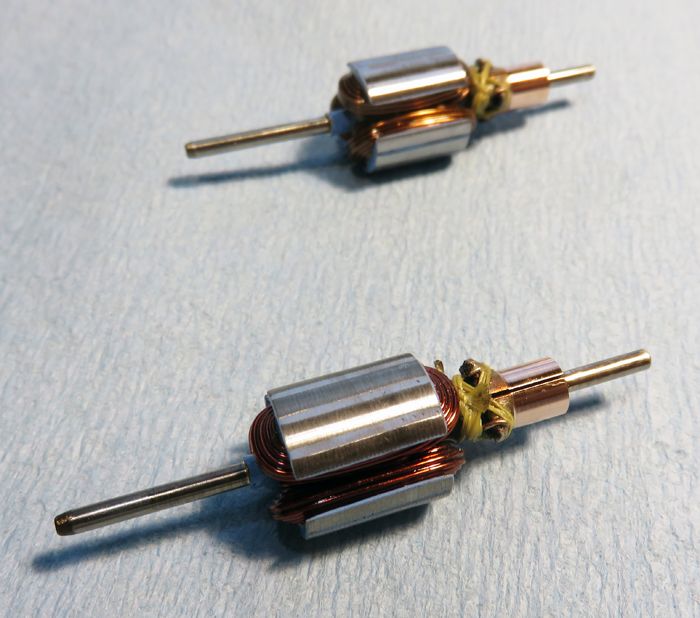 We're well into "stoopid" territory here, and I like that. Doing these things presents some interesting challenges for the hobby-winder. I also take extra care welding, tying, and epoxying them for obvious reasons. Just on the comm connections, I used about twice as much silver as I normally would, and re-flowed each joint a second time for both physical strength as well as electrical soundness. Tensioning the wire is kind of funny, as I literally am
pulling
on the stuff and "leading" each turn by more than the length of a side so it all lays in there straight.  
If the #24 was sure to make for a "violent" motor, then this guy is going to be responsible for whatever comes after "violent."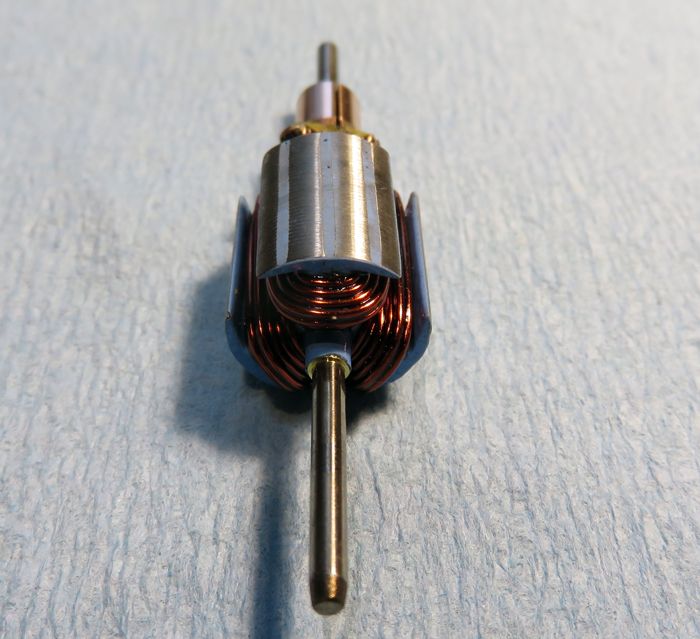 Neither this 15t/23 or the 19t/24 were done for a specific request. Sometimes I like to just do things because... well... because I'm funny like that. 
-john