There was a discussion over on SlotForum about the later generation 16D type motors, especially those offered by Riko, as the Riko Rocket, Rikowhip, etc... all very confusing. 

Motor Identification Please
 
A couple years ago, I picked up a case of Hong-Kong made motors like this, I think labeled 160D. With this discussion I finally tach-tested one of them, and got an amazing... 12,100 RPM! Oops, that box wasn't such a bargain. 
 
Here's the H-K motor, along with, I think, a later generation Mabuchi (the black endbell), that revs up to 44K! It also has a label warning not to plug into the mains... 
 


 
Last night, round about midnight, I decided to rewind the H-K motor; magnets seem pretty good, so I put on 65t/30, a fairly healthy wind. It got very full, and I think these motors have less space than a regular Mabuchi, since I remember a 60t/30 leaving lots of room... The original wire was very fine and I tried unwinding it, but it immediately broke off, so had to cut it off. The tabs are just extensions of the copper, folded over and kind of crimped - couldn't even tell if the wires were really soldered to the tabs, or just held by pressure. 
 
Here's the rewound arm, not looking all that neat in the photo... epoxy and balancing still to come, but at least I rewound one after taking off a couple years...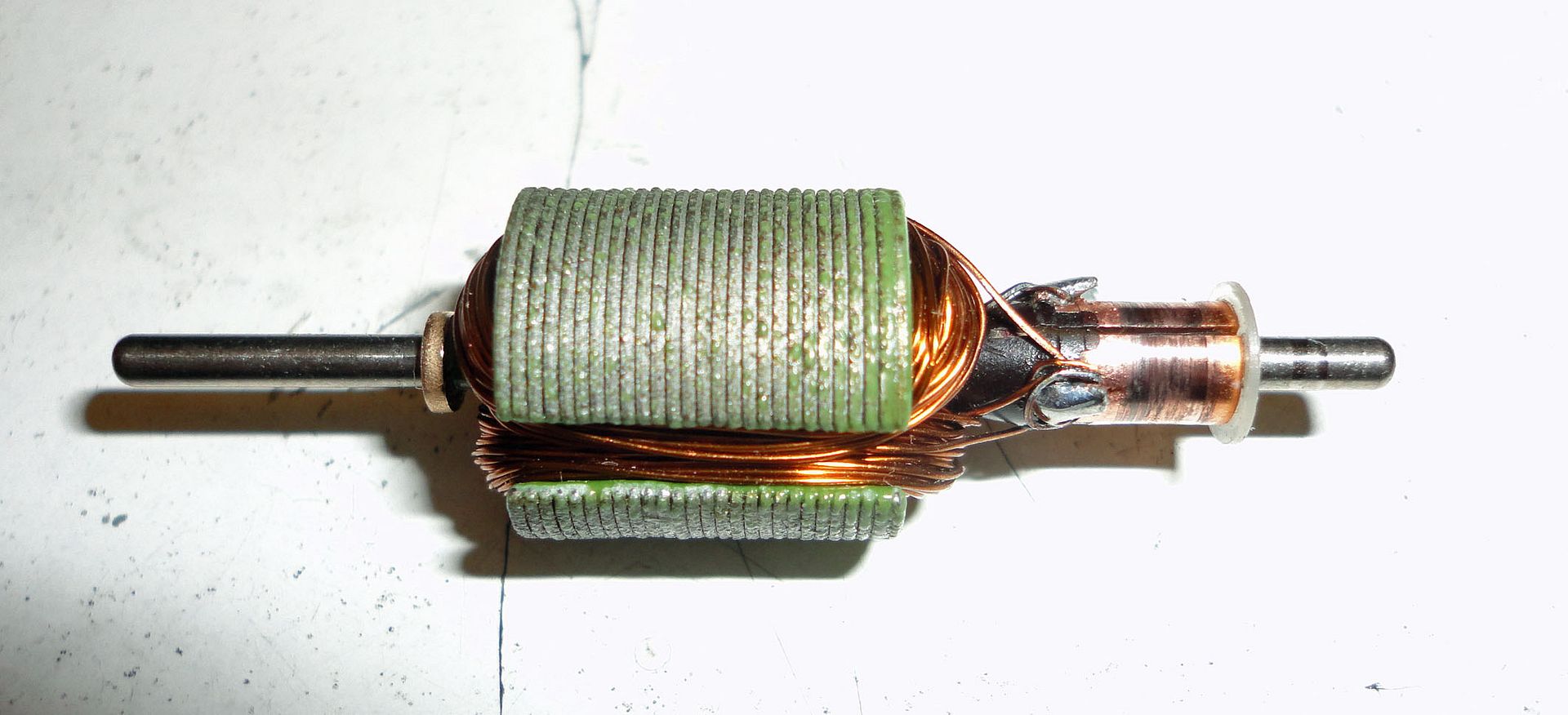 Cheers, 

Don