I'd like to start by saying that the method and choice of paint I'm going to present here are not necessarily "the best." I don't want to start a debate over this or that kind of paint or technique. I just want to share what has been working for me for the last 20 years painting over 100 vintage butyrate clear plastic bodies.
The picture shows some of them (and a few from master painters Jairus and Noose):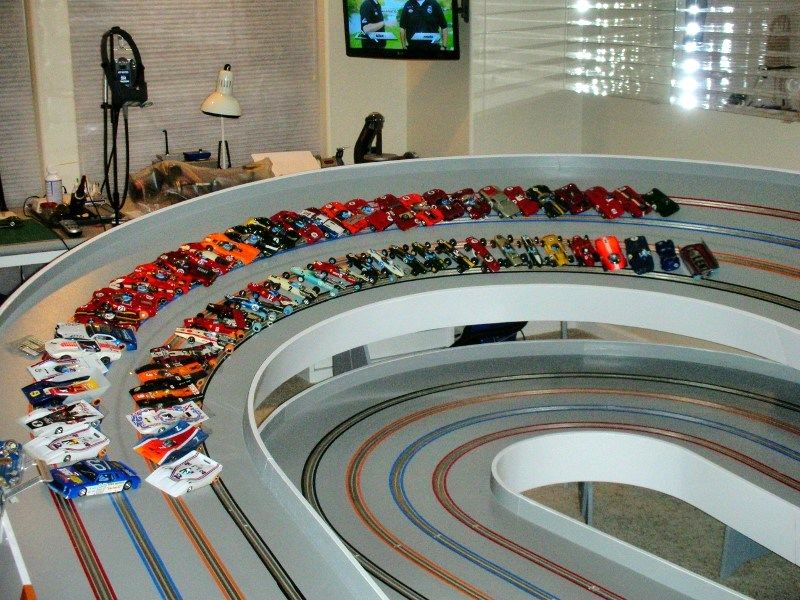 Some general points:
Vintage bodies made before about 1970 are quite likely made from butyrate plastic which, unlike Lexan, can be harmed by using lacquer paint. By harmed, I mean damaged to the point of folding up flat as a pancake!
Lexan was a selling point so the manufacturer's advertised it. The later vintage bodies made of Lexan by Lancer, Dynamic, Kirby, and others are most often marked on their boxes, "LEXAN" so you'll know what you're dealing with and can use modern painting techniques on them.
1.  The paint I use is Testors Enamel, not Testors Lacquer or Testors acrylic.
2.  I use a rattle can whenever possible… I have an airbrush but I'm lazy and hate to clean the thing.
3.  The metallic, candy, and most of the gloss colors are at least somewhat transparent and require a "backing" coat of, most often, gold, silver, black, or white when used on clear bodies.
4.  Most of the flat colors are very opaque and often do not require any backing.
5.  Modern Testors enamel won't flake of clear bodies like their paint of the '60s.
Below is a repop body I used to test colors. I cut off part of the excess plastic…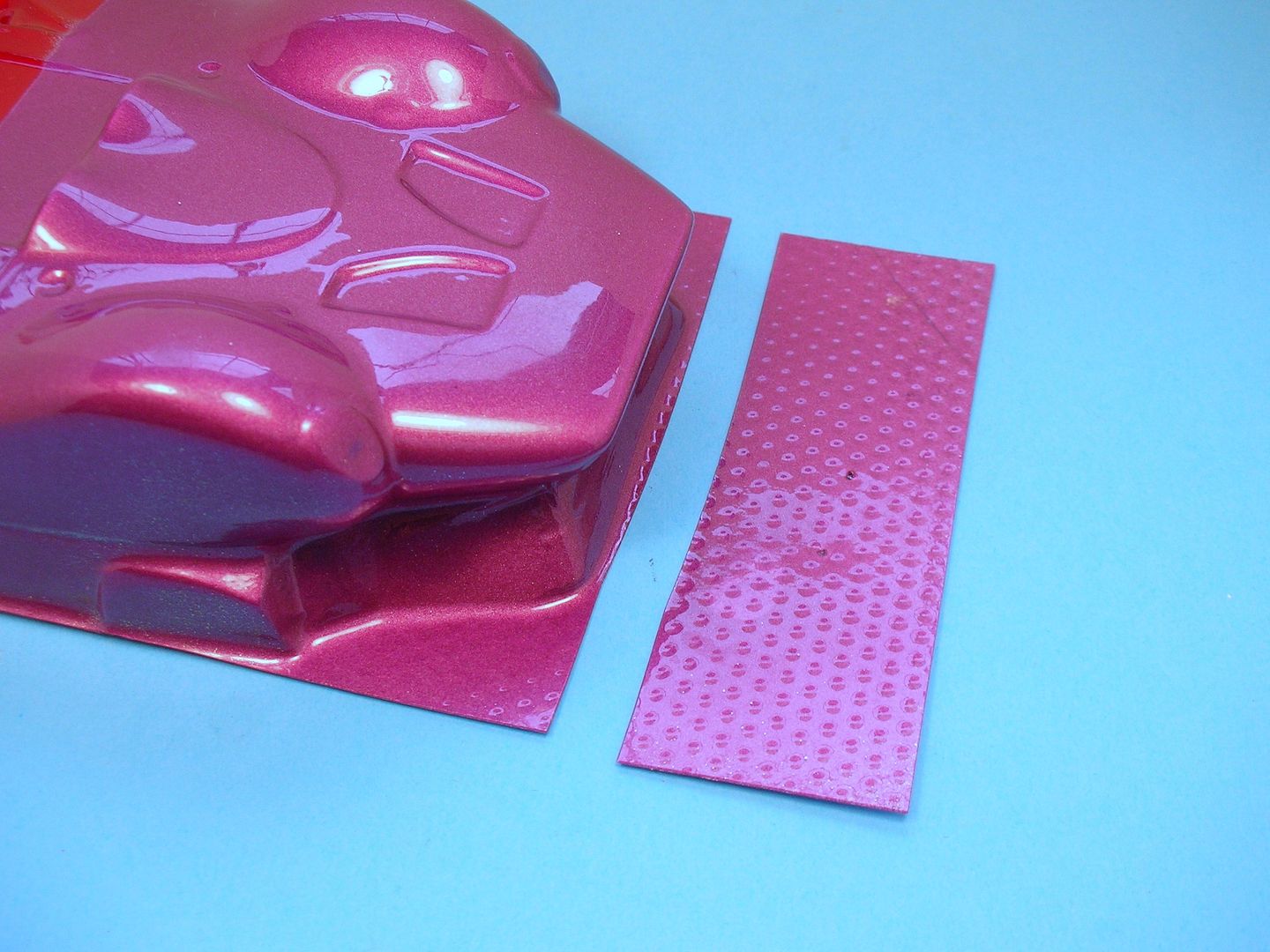 ... wadded it up into a ball….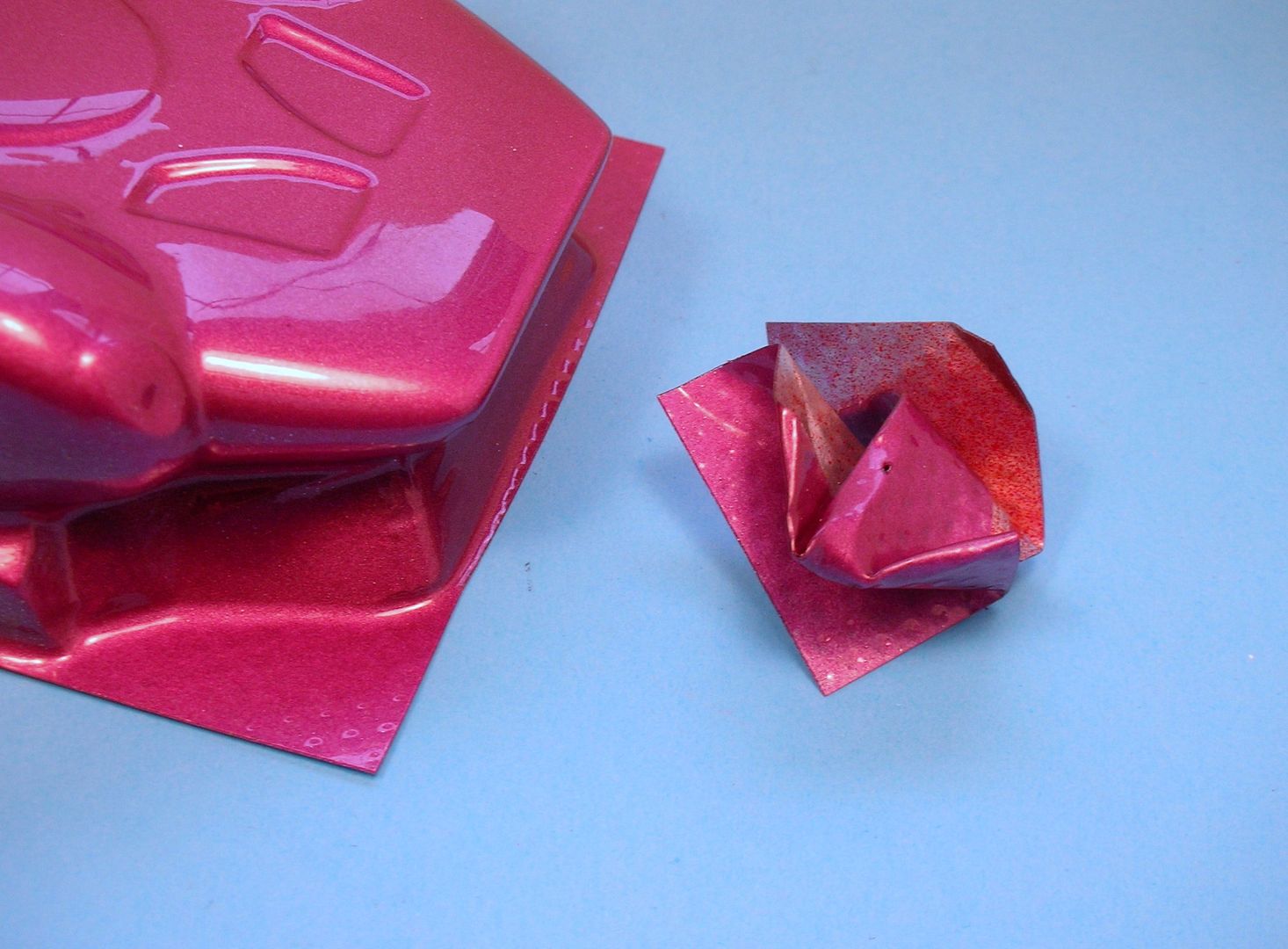 ... and flattened it out without the paint flaking off: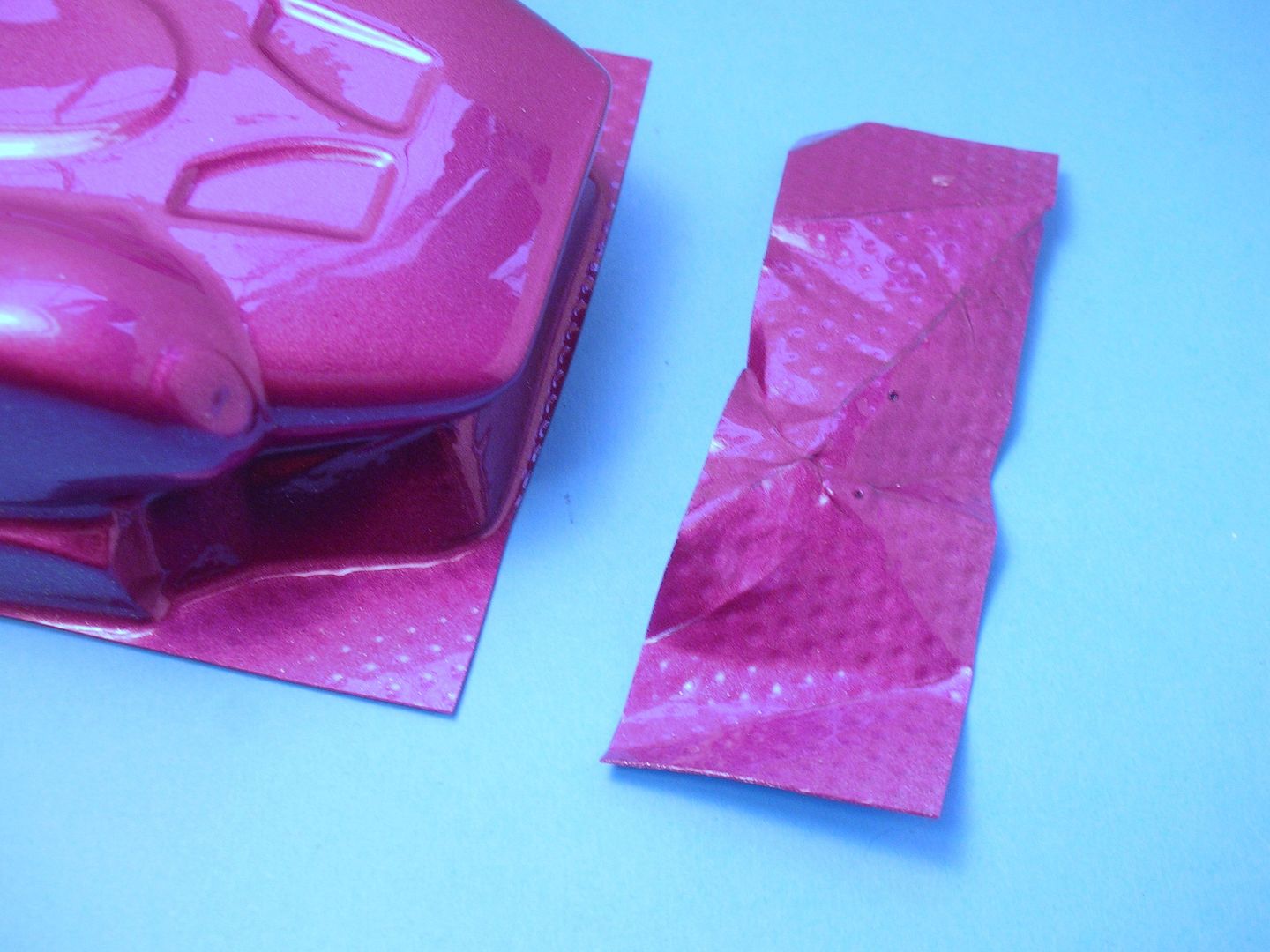 For this project I'm using a vintage Dynamic Mirage 'Handling Body' kit: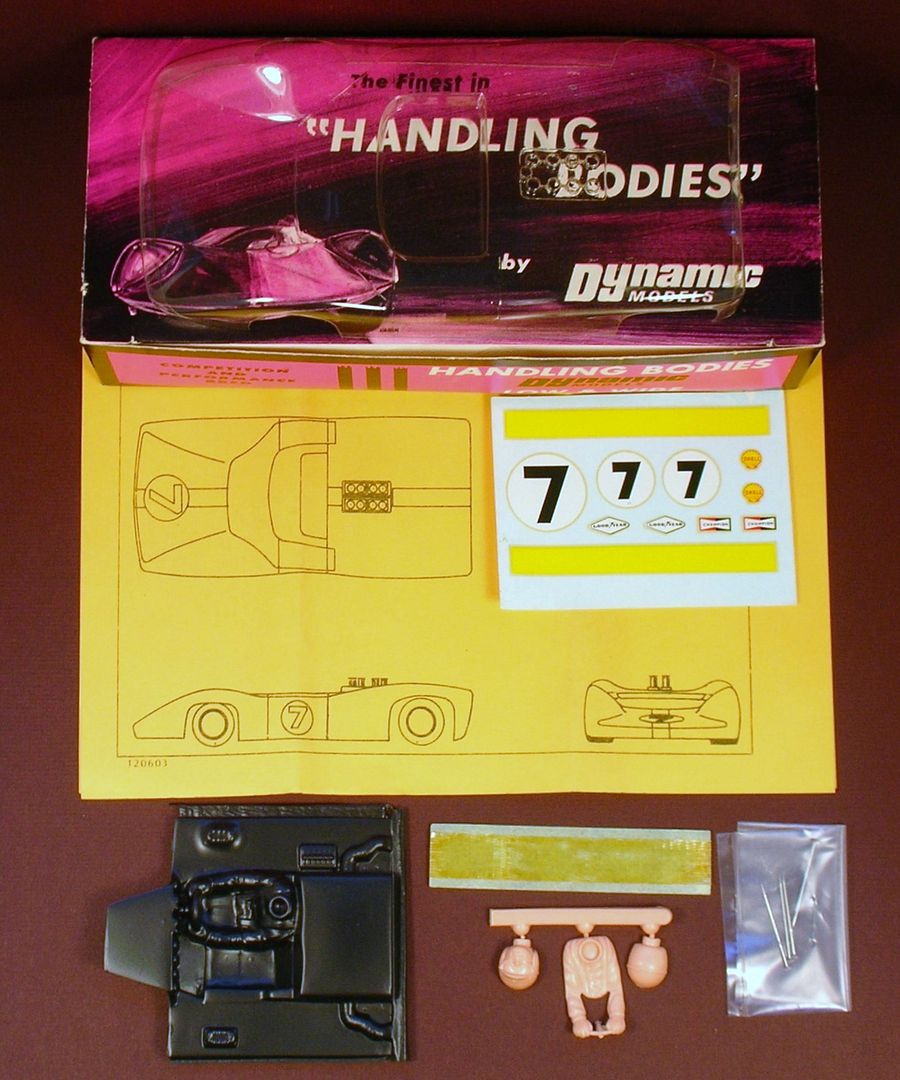 I think these vintage bodies are real works of art: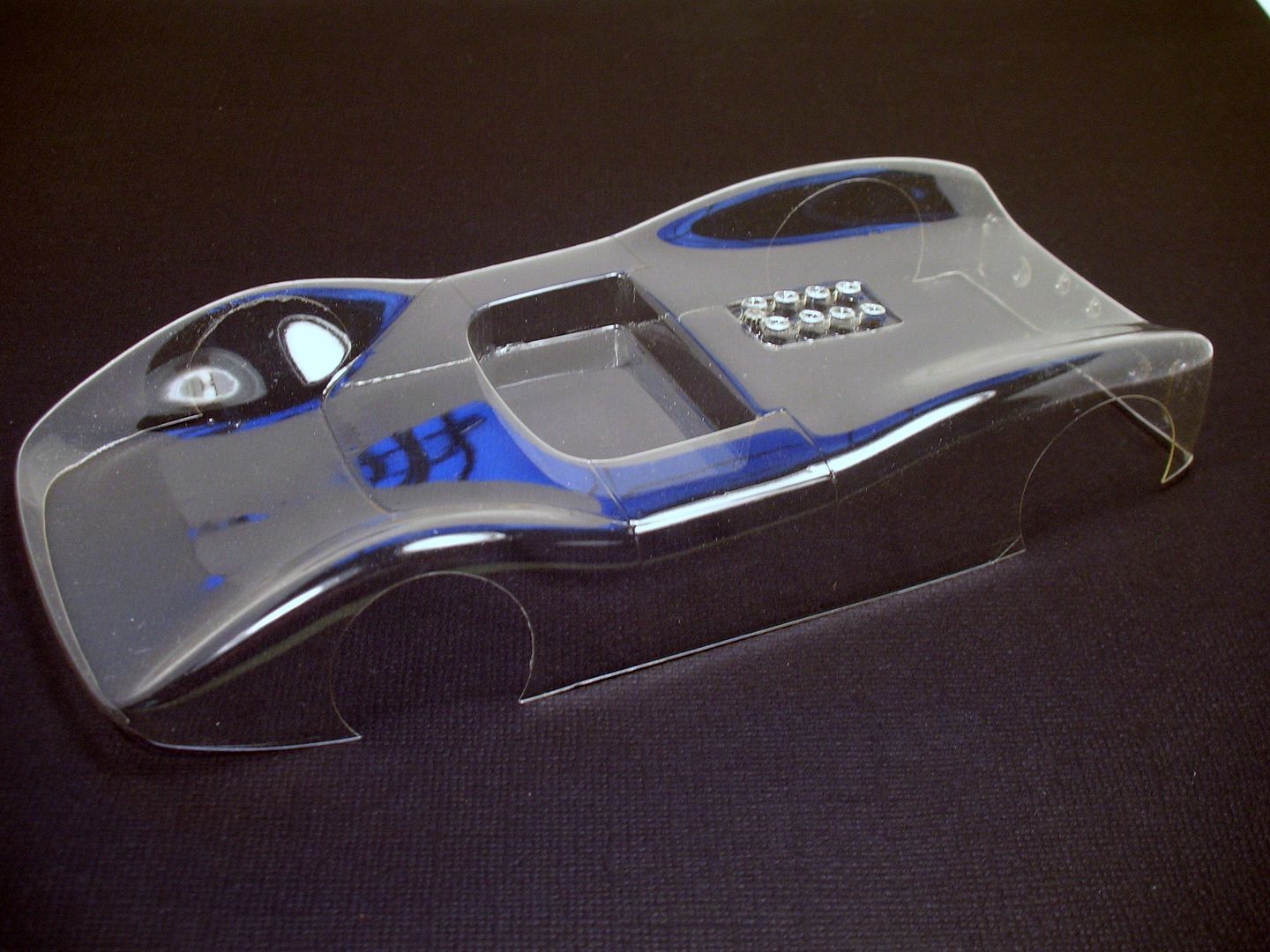 First I paint any inside the body details. I've tried a variety of paint brushes but I've yet to find one that doesn't shake like crazy!

For some details like tail light and gas caps I started using the end of a wooden cotton swab stick shown (on the bottom):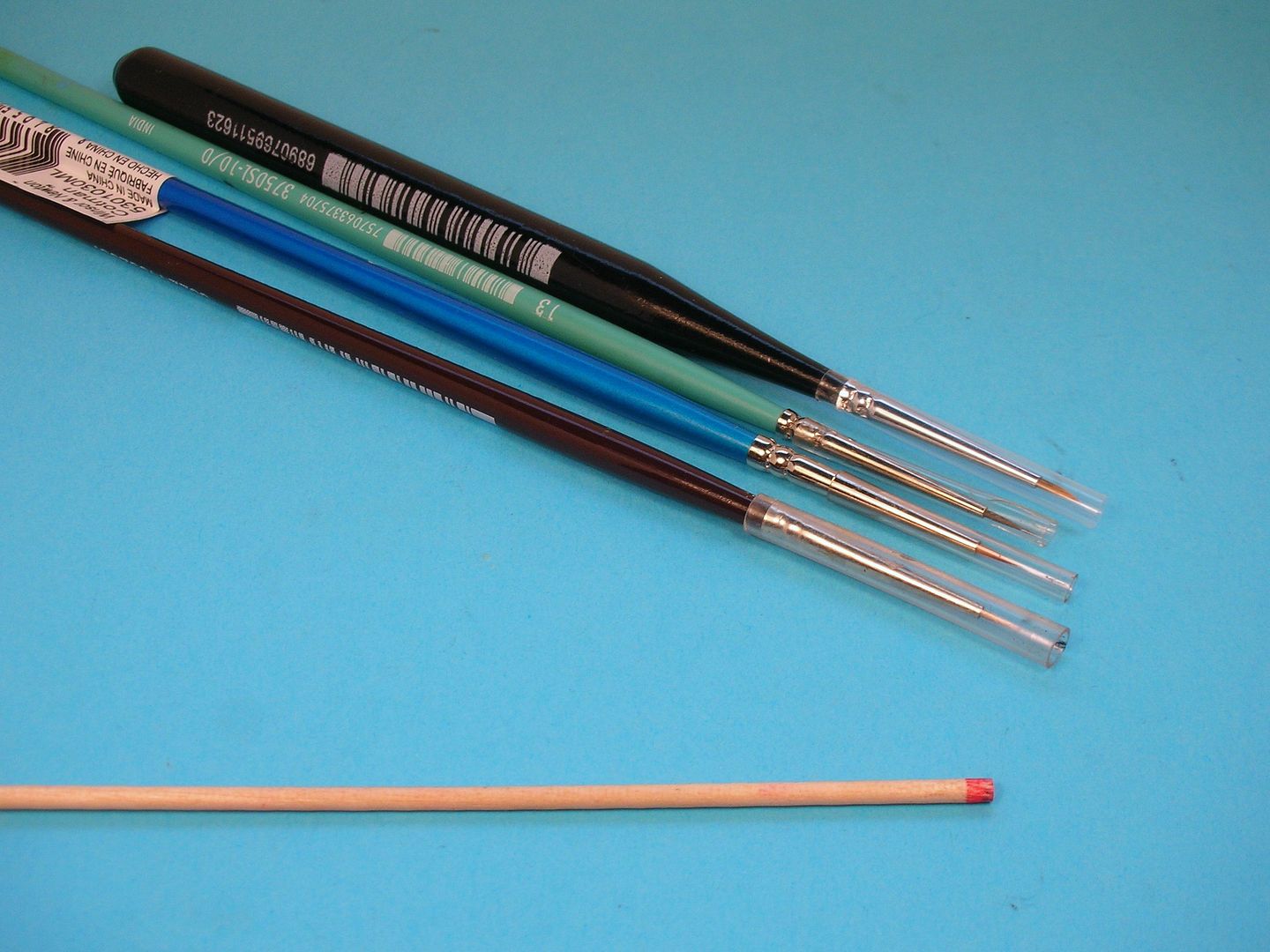 Dipping the stick into the paint cap and transferring that drop of paint to the body seems to work for me: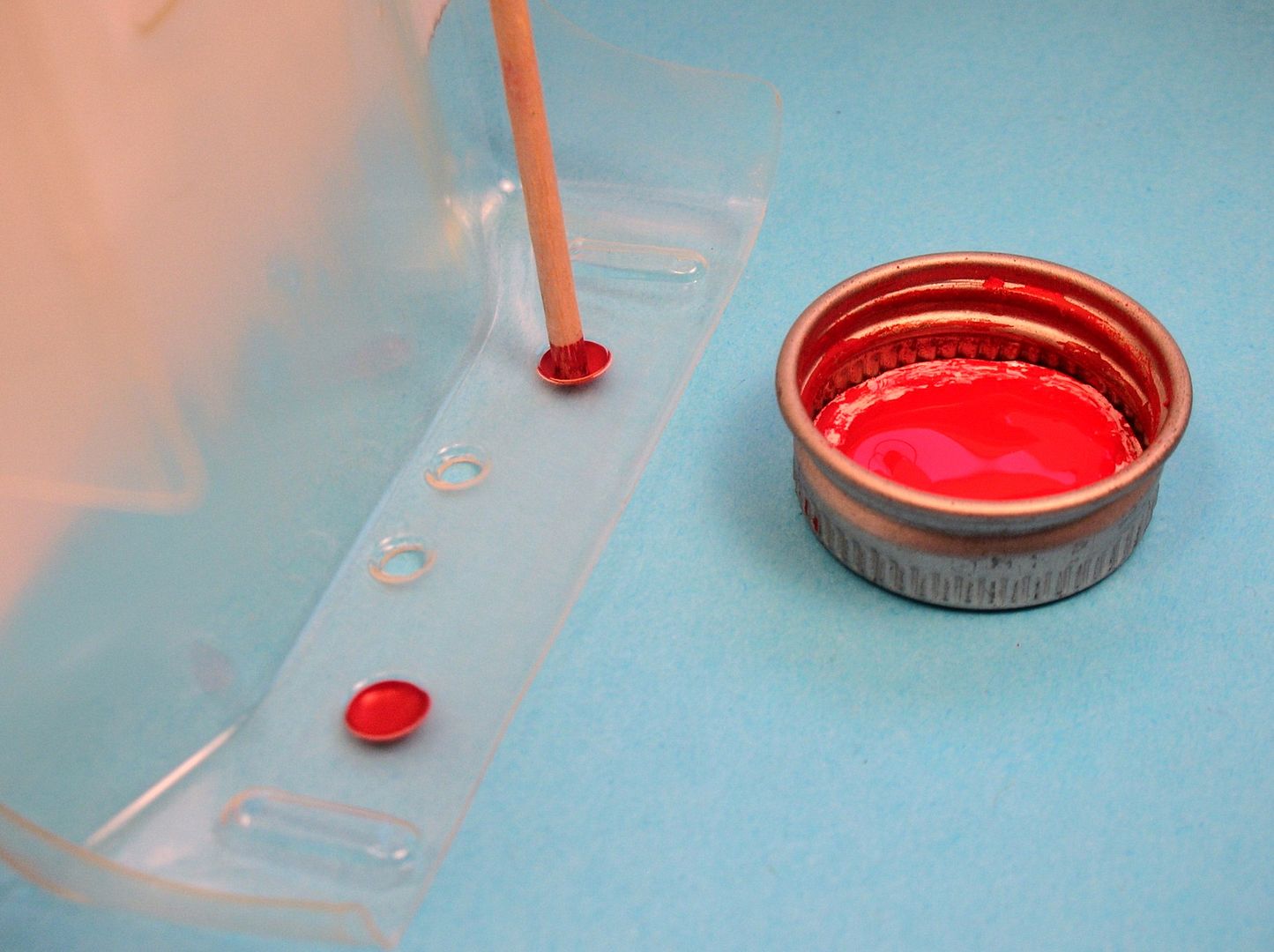 Then the body is lightly scuffed with a Scotch-Brite pad to give the paint a surface to bite into: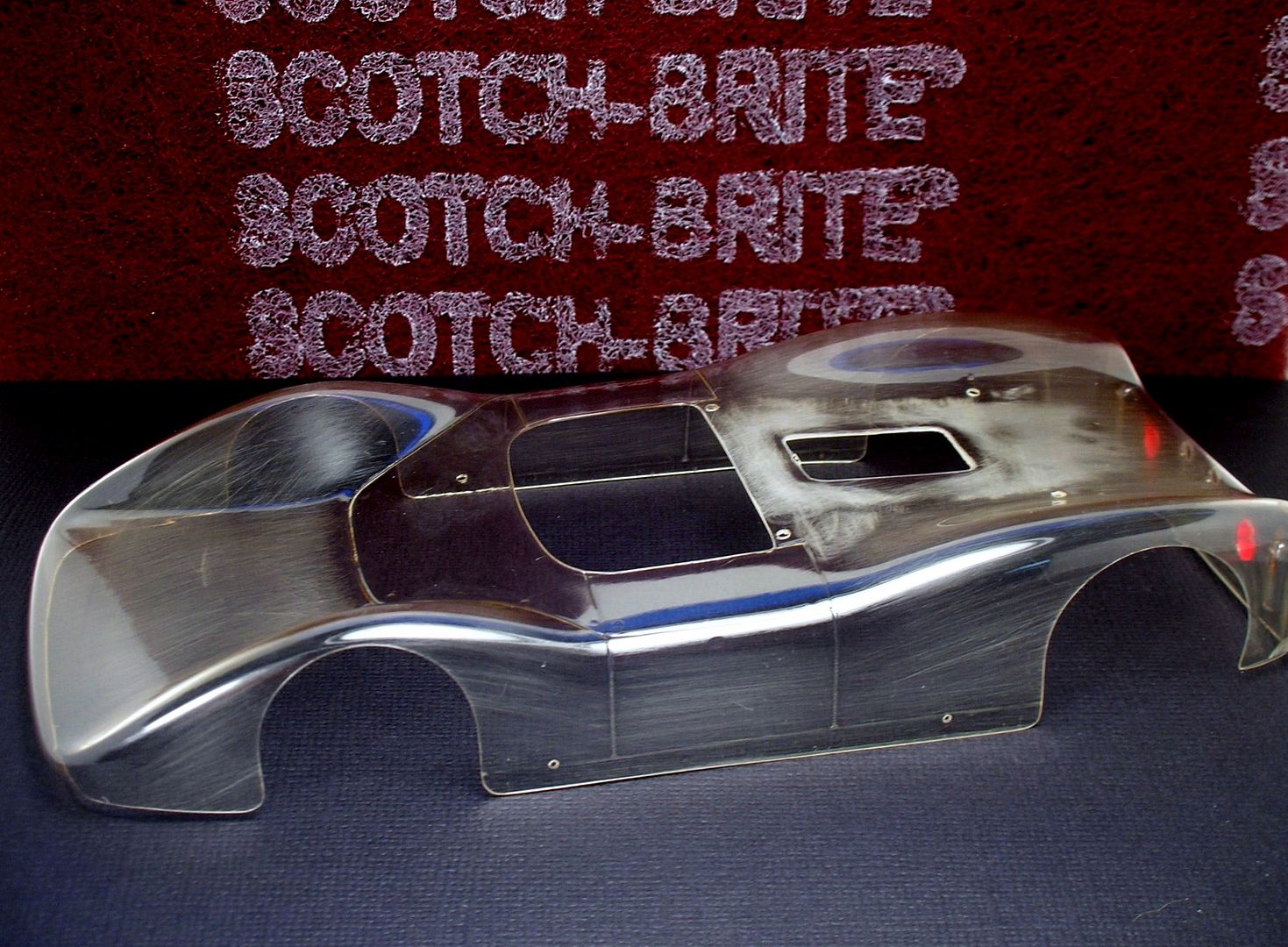 Dawn dish soap gives the body a good cleaning: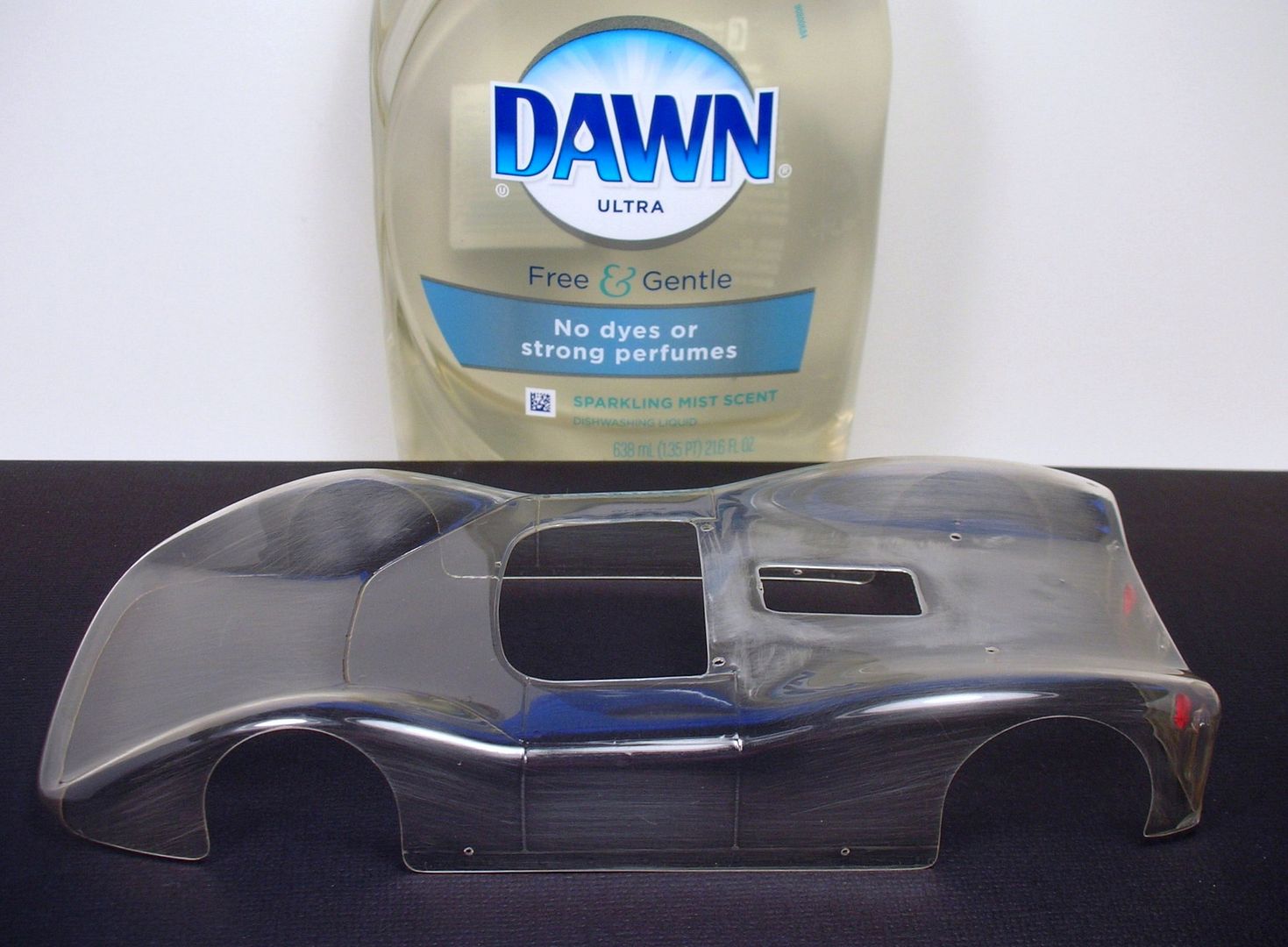 Time for masking. I use a crazy expensive Teflon tape because it works absolutely bitchin' for me. So little of it is needed per body, a roll has lasted me for years.
I cut a strip of tape into narrow strips which can bent around the curves of the window: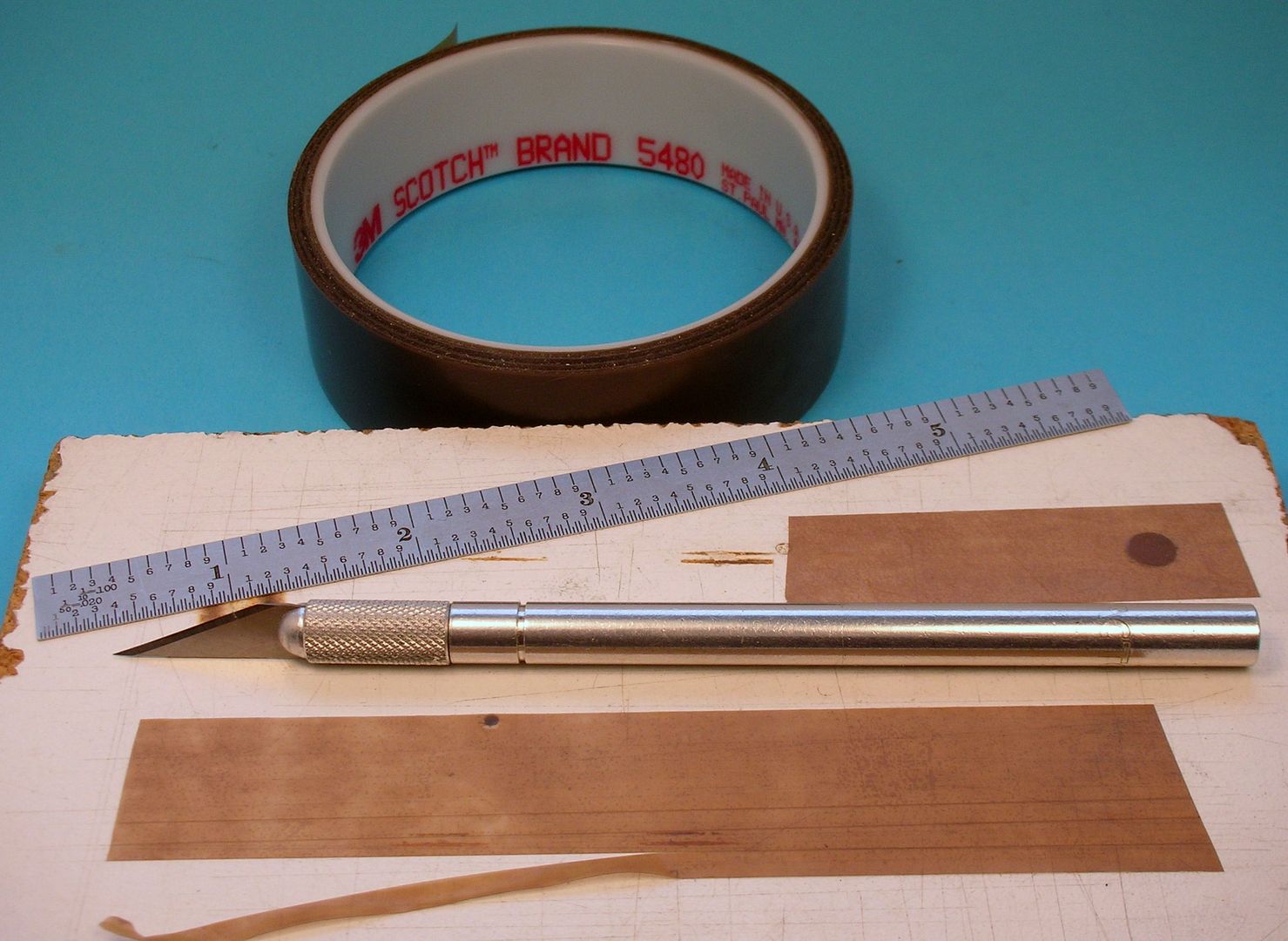 I find this much easier to do than trying to cut around the window outline with an X-Acto knife: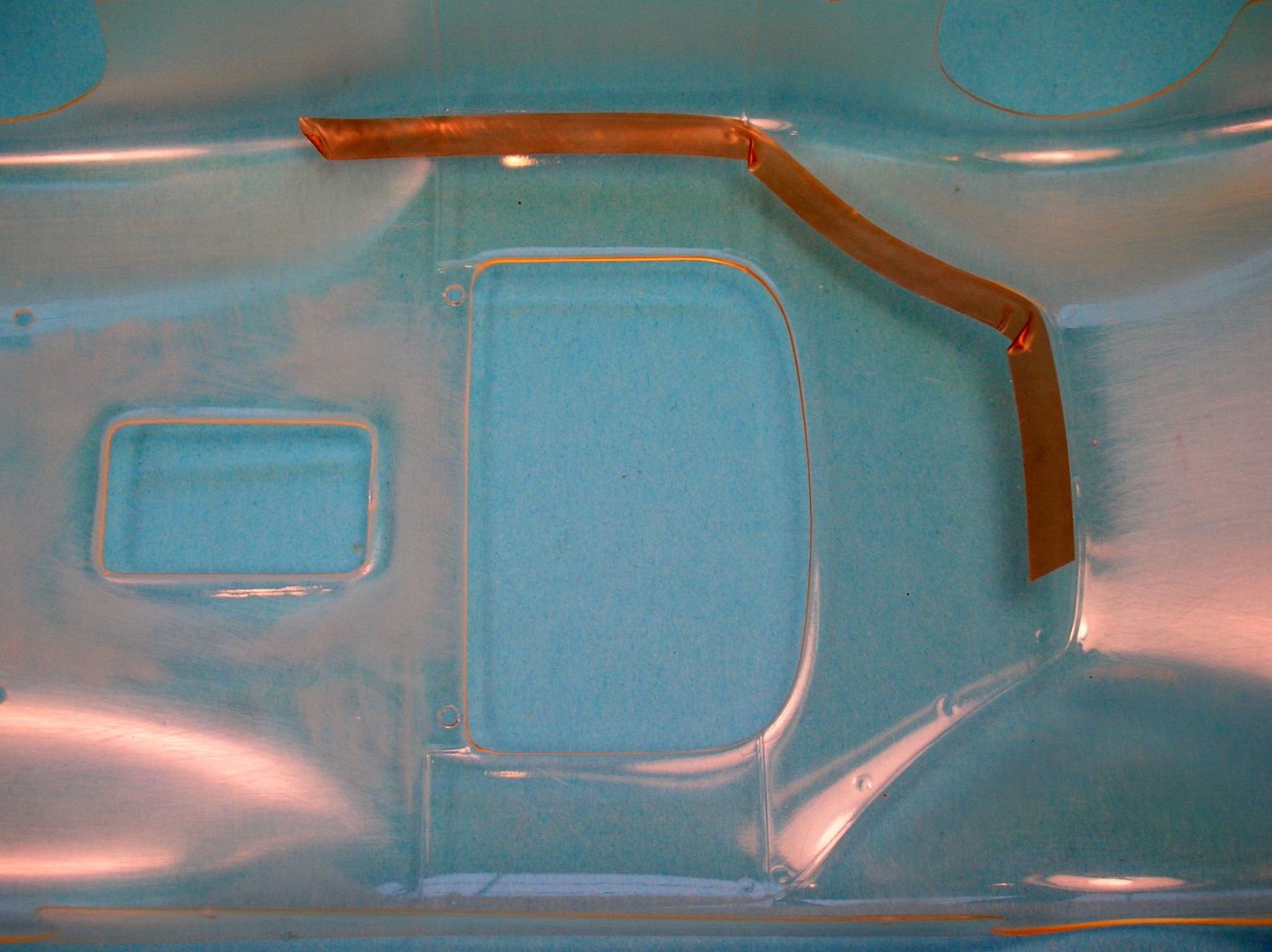 The rest of the window was filled in with tape and then burnished down really firmly with cotton swabs: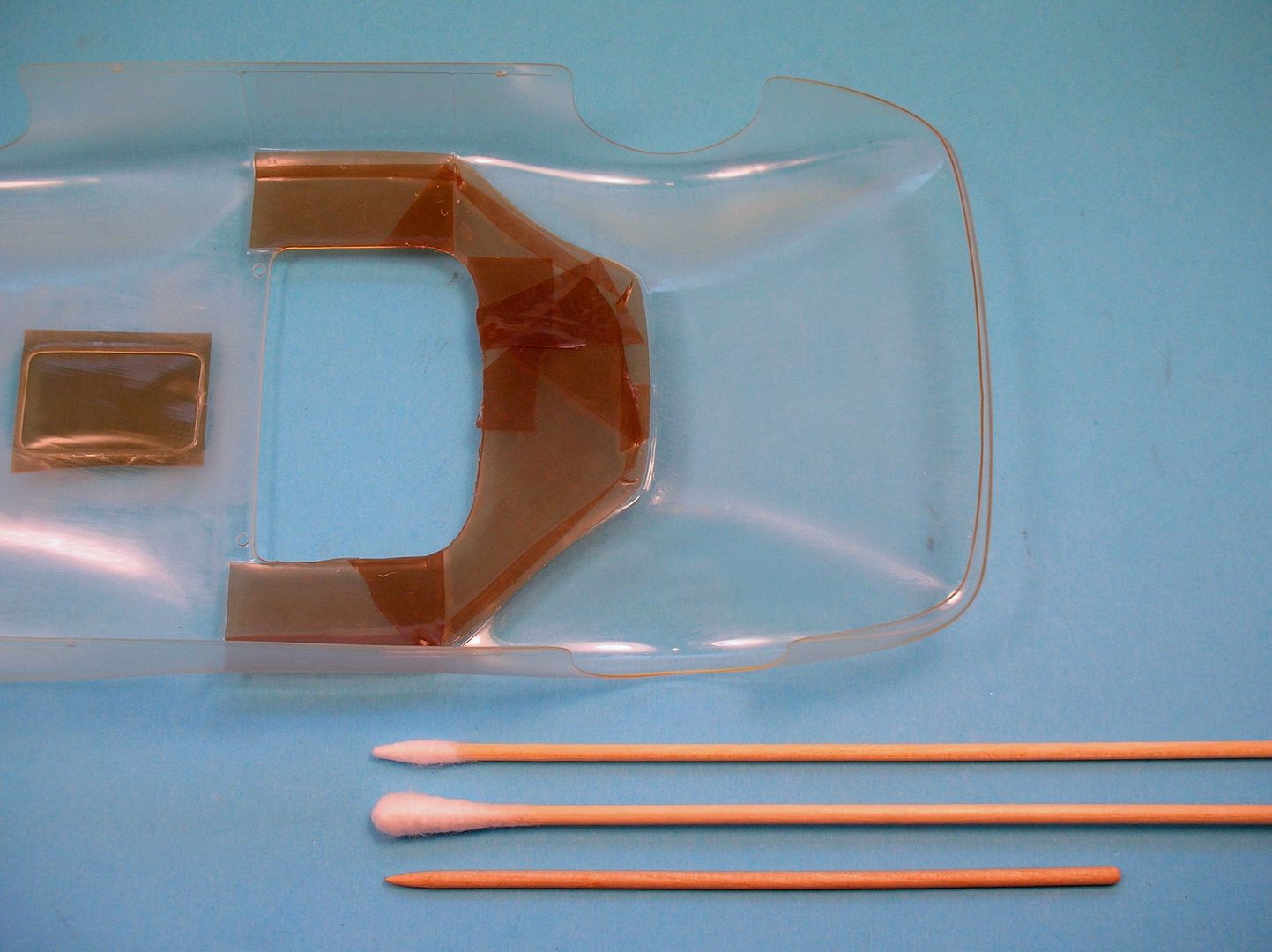 I am breaking up this thread into two posts. Part 2 will be posted as soon as I can.