So with the new cute little Grizzly lathe I got, I can make more doo-dads than ever before, but I have to learn how to use it. I gathered up some parts to make a motor, a set of EPX magnets, a ball bearing (unshielded this time so it looks a little more
"not-so-unvintage"
) and a Mabuchi 16D can that had lost its rotating bushing. Now, while those bushings are OK when new and tight, I still don't like them at all. It's a goofy design the way I see it. Overly complex for what it has to do, large (waaay bigger than it needs to be), and prone to loosening up with time. 
In the past, I simply reamed out the hole and soldered (or epoxied) a bearing or bushing into the can. That's a good way to have at it, because it leaves the circlip mounting method in tact, but there are all sorts of ways to mount a motor and I like to keep an already-large (by today's standards) motor as compact as possible. N-e-waze, I have a lathe and some brass and need "learning projects," so I made me up a doo-dad.  
After grinding off the old bushing carrier so I could measure what I needed to make, I got busy making big brass rod into smaller brass and a pile of chips. Here's what's left of the brass I didn't need: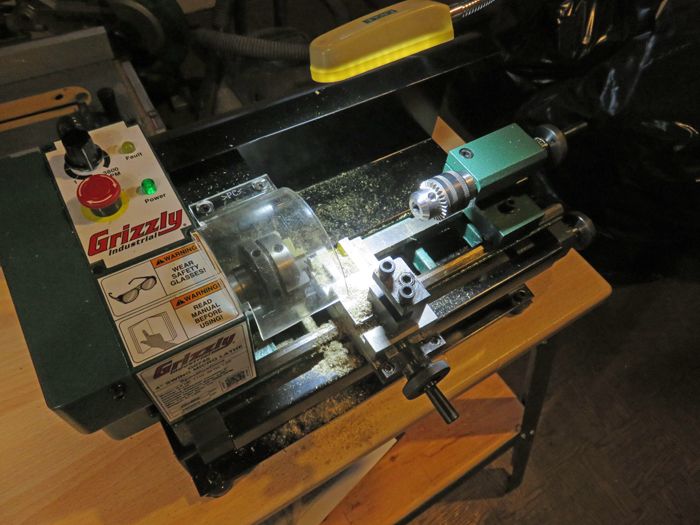 All that for a piece the size of a small coin.
Installed into the can, it's pretty trick... I think.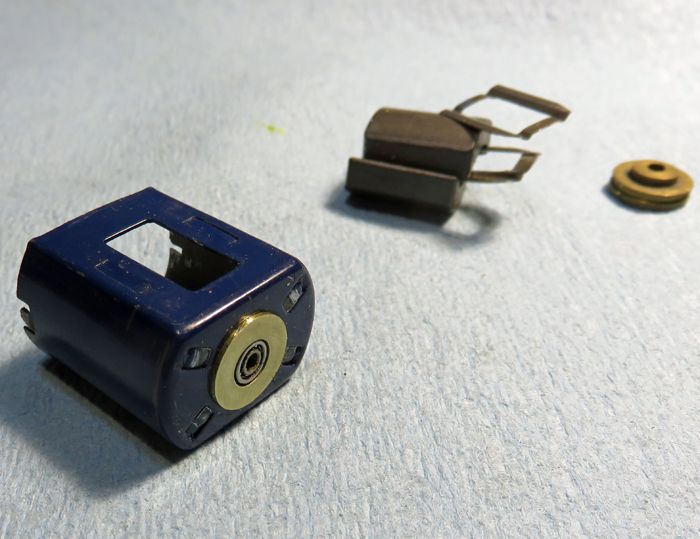 ... and inside, I kept the flange as thin as possible and recessed the bearing flange so as not to crowd the tail end of the armature: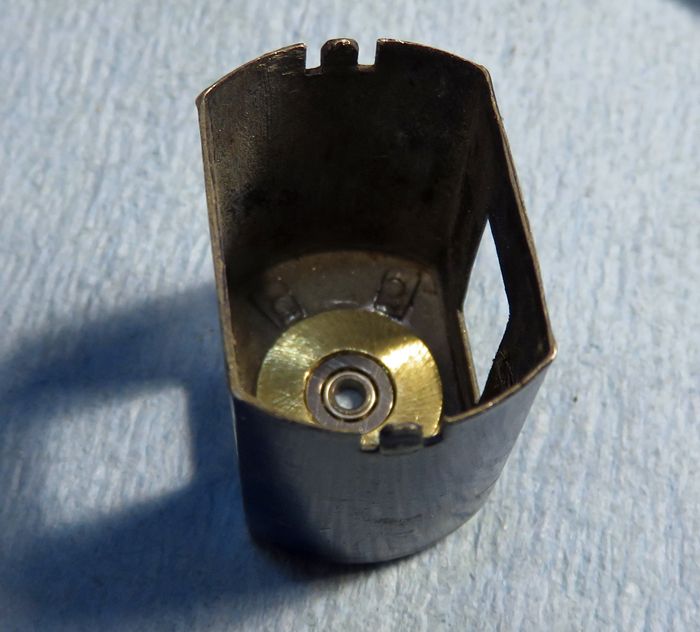 Dood-dads... I love making doo-dads! Now I gotta go clean up the mess.
-john