Auto parts for track power
Started by
old & gray
,
Mar 09 2017 09:26 AM
Posted 09 March 2017 - 09:26 AM
Cheater, CDavis7 and NSwanberg like this
Bob Schlain
---
Posted 09 March 2017 - 10:09 AM
Long-time buddy of mine is the wholesale counter guy at an O'Reilly's. Just texted him to ask if they stock that number... LOL.
Gregory Wells

Never forget that first place goes to the racer with the MOST laps, not the racer with the FASTEST lap
---
Posted 09 March 2017 - 11:39 AM
Mike Patterson likes this
Click
HERE
to contact Sonic Products. The messenger feature on my Slotblog account has been disabled.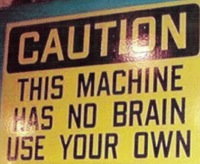 ---
Posted 09 March 2017 - 06:13 PM
Many tracks use Automotive HORN and fog light relays as well as studded circuit breakers to wire tracks and use the same relays for controller  'blast' relays.
Larry D. Kelley, MA
retired raceway owner... (for now)
race directing around Chicago-land

USRA 2017 member #404
USSCA  member
Host 2006 ISRA/USA
Great Lakes Slot Car Club member
60+ year pin Racing rail/slot cars in America
---
Posted 10 March 2017 - 05:40 AM
Remember the Steube bar!
SUPPORT YOUR LOCAL RACEWAY!!




"The denial of denial is the first sign of denial." Hank, from Corner Gas


Nelson Swanberg
Peace be with all of us and good racing for the rest of us.
Have controller. Will travel. Slot Car Heaven
---
---