Vintage Cox Galaxy 500 Dan Gurney slot car scrap parts manufacturing lot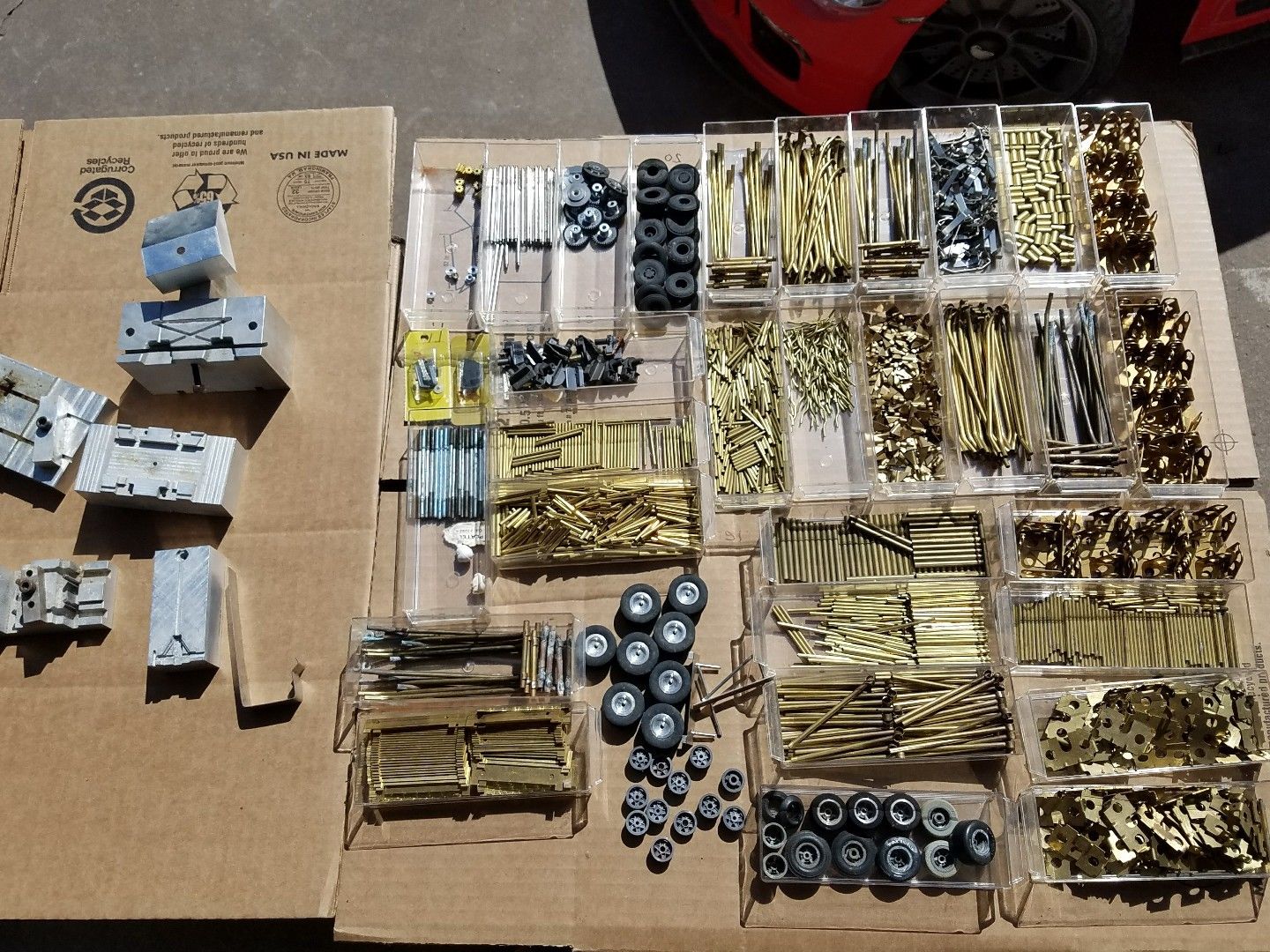 Kind of neat to see this, no doubt something from the Cox factory. Possible it came by way of REH.
Clearly shows the jigs that were used to solder the Gurney frames together. Curious minds have always wondered how they were held in place to solder. I wonder if one set of jigs was all they had and if they built one frame at a time.
I would expect this to bring a few $$$.