One for Tim.  
A #25 for the Hawk motor (20t/25) with a Bugenis comm. That oughtta be pretty "super" I figure. Resistance on this short stack (around .400") comes in at .043 ohms.  
The set-up has had absolutely nothing done to it except for bonding the endbell bushing in place. I figure this motor can be run-to-destruction as a road racer, or just run really fast as a drag motor.
The idea here is to push the limits for the bone-stock Hawk setup, because you never really know what the limits are until you try and find them! I can always switch to the aluminum endbell when I get that squared away, but for now it's "ballz-to-the-wallz" time!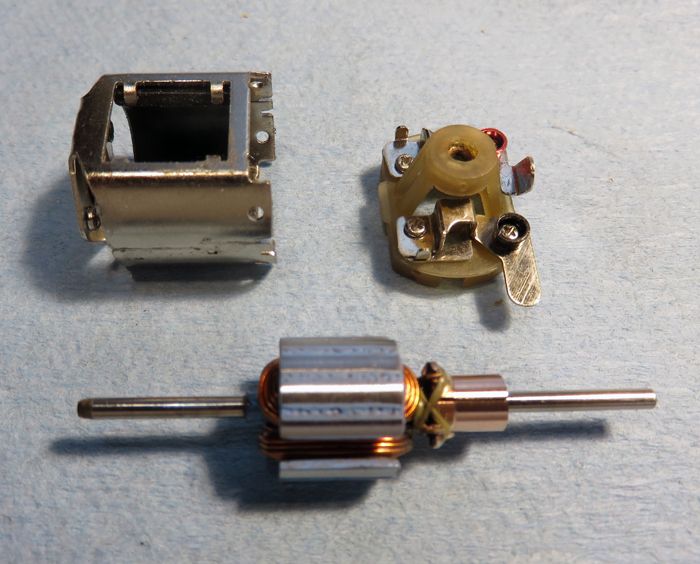 -john