Stock Car

Just four entries for this class and as usual Bobby Robinson's full-scratch Stock Car was the class of the field. All of the SERRA racers are scratching their heads trying to figure out how this relatively simple Stock Car chassis works so well everywhere. It's always hooked up perfectly, even at Hot Slots where Bobby admitted he was running Wonder rubber on the car for the first time ever!

Welcome to first-time SERRA racer John Montgomery.
L to R: Eddie Fleming, John Montgomery, Bobby Robinson, John Martin.
Stock Car results

1) Bobby Robinson - 266 lps, best lap of 5.160 in yellow
2) John 'J.C.' Martin - 250, 5.379 in blue
3) Eddie Fleming - 235, 5.706 in yellow
4) John Montgomery - 188, 6.418 in purple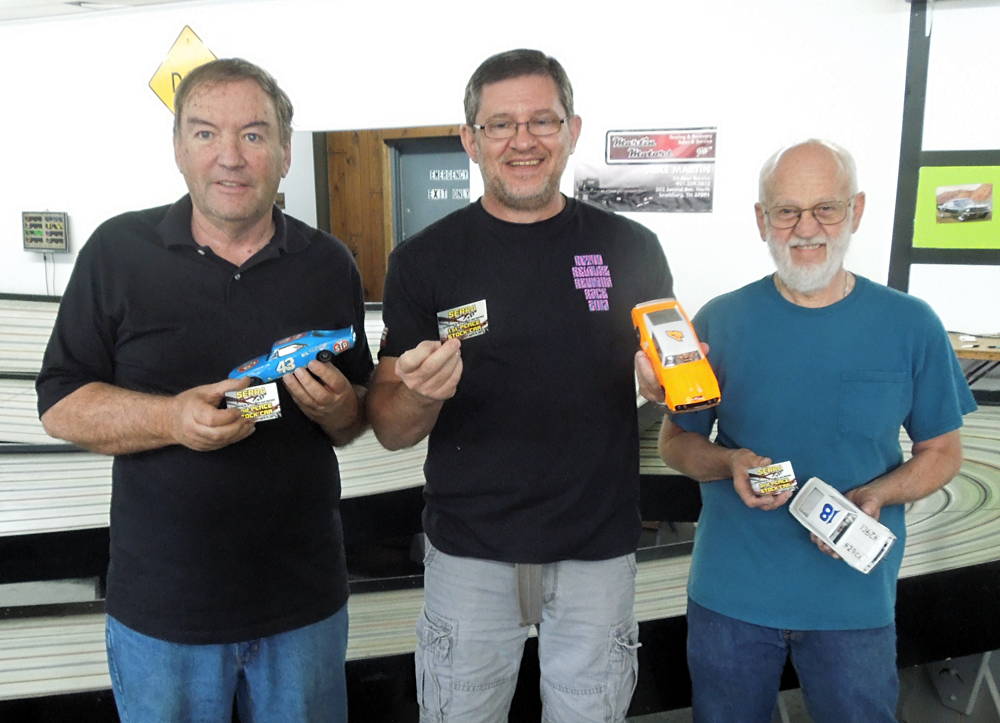 Bobby Robinson's first place car. This chassis has been the scourge of Retro Stock Car racing in SERRA!
John Martin's second place car.
Eddie Fleming's third place car.