The packaging of slot cars from the 1960s could be said to play a non-negligible role in their success: what kid wouldn't want those sleek, beautifully-finished cars on the box cover? And who wasn't disappointed to see that he'd actually have to do a bunch of work to make it look anything like the illustration? Or for a RTR car, that it didn't look anything like the drawing on the box? 
I'm generally not a MIB collector, but I do have some MIB cars and a fair number of boxes, which I enjoy for the box art - and the storage containers. 
In fact, I just purchased two cars, in part because of the boxes, so thought I'd share them with you, because these are a couple of my favorite boxes from the era. I also have to admit that, back in 1999, when I was editing Philippe's first book on Vintage Slot Cars, he used the term "packaging," and I kept correcting it, because as a neophyte collector, I didn't realize that it was the correct term for the "whole package" - box, illustration, and all. Anyway, here are a few of my favorite packagings...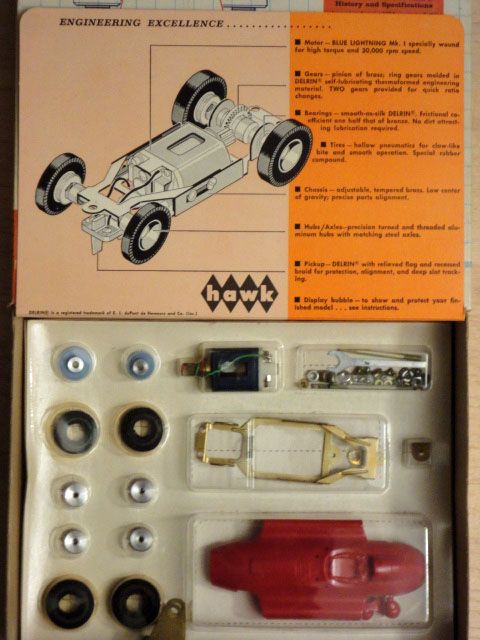 For some reason, I really like the Hawk boxes and their very engineer-like illustrations. I actually just got their 1/32 Chaparral, and it hasn't arrived yet, so I'm showing the Lancia-Ferrari, which uses the same principle. 
Then, here's one that I only discovered on eBay, since the car was nowhere on my radar screen in the '60s... I already had the car, but the more I saw this K&B Cooper F1 Wildcat, the more I wanted the box - enough to overpay for a very mediocre example, which I taped back together... but I really like the colors!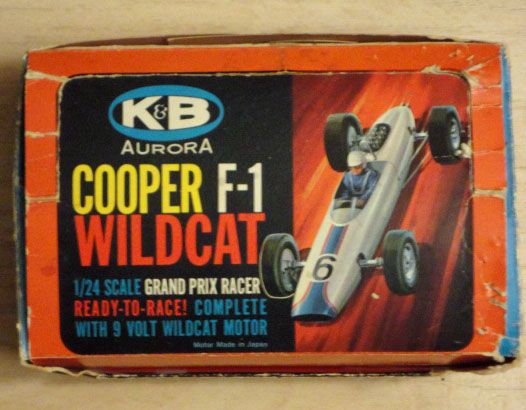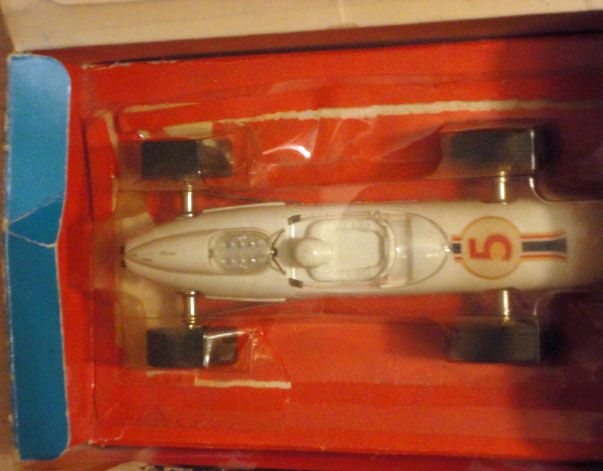 Just to give a different example, of the most cardboard for the least actual material, here's the Russkit scratchbuilder's series box, from the mid-'60s, this one a 1/24 Lister-Jaguar... lots of empty space in there, including everything under the instructions! But cardboard was cheap... 
I haven't included the classics here, Cox, Classic, etc., so feel free to share your favorite packaging! 
Don