Gugu had these at the recent USRA Div. 2 Nats.
In his ten-lap win in Eurosport F1, he told others changing to this guide, gave him a .2 improvement in pre-race testing.  
I did an A/B comparison, with a local racer's Hardbody car. I went, on black, from a 6.19 best to a 6.05.  
That said, I really didn't notice how the car felt or drove any differently.  
The description of this guide is that it gives you the equivalent of a longer guide lead. Compared to his existing flag, I'm not sure if that's the right description.  
The braid does wind up further forward.  
Cutdown (only) - unthreaded - $5.50 each.
Cutdown, but threaded by me. - $6.00 each.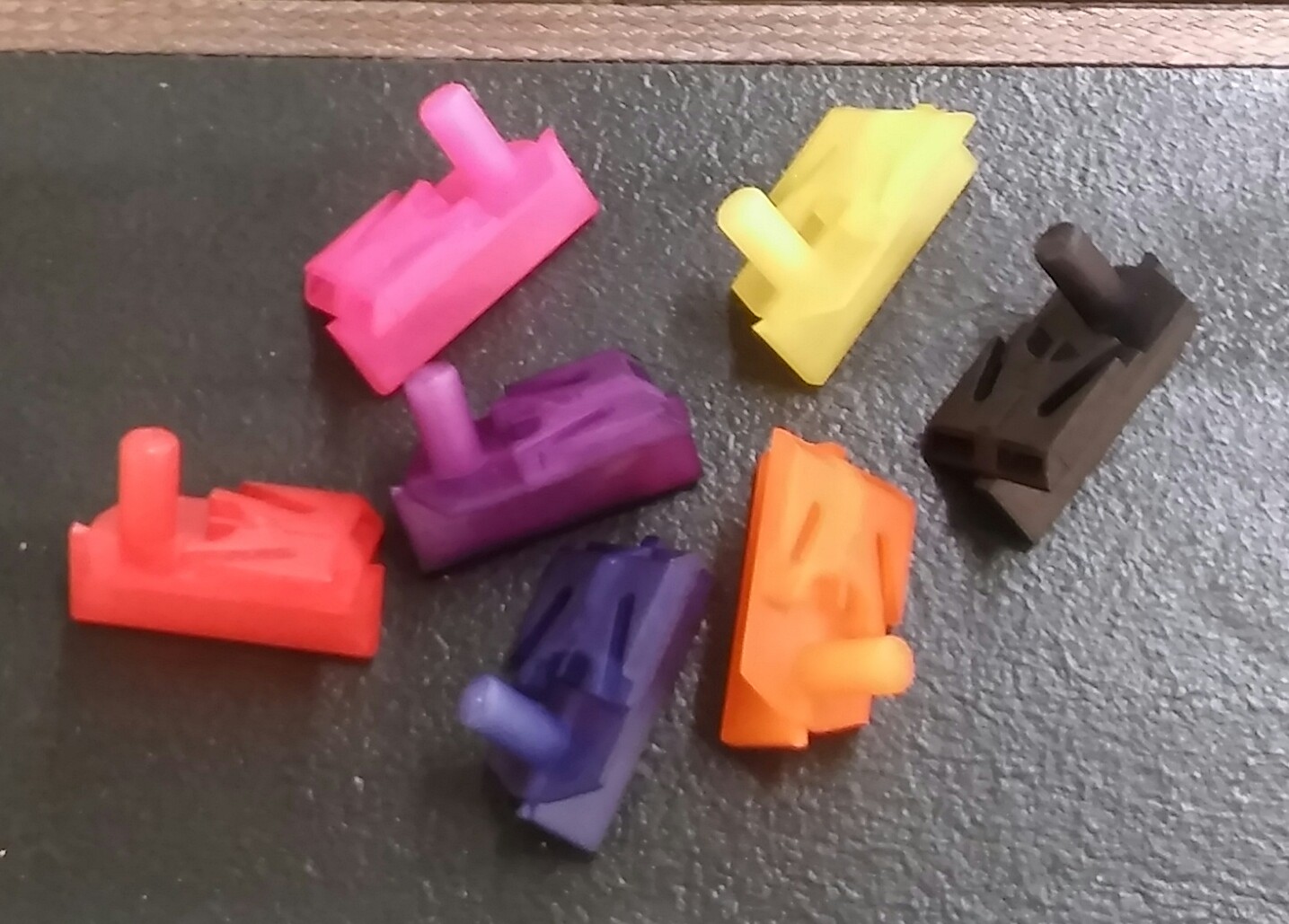 The available colors... at the moment.
I tried to line up the posts the best I could. The older Red Fox is on the left. A Parma is on the right.
Blade comparison. On the left, a red, Red Fox compared to a Parma. 1.050" vs. .978".
On the right, you can see the new Red Fox isn't any longer, comparing it to the bottom of the old one. Actually about .005" shorter.