This is getting late spring and usually I am outside doing projects this time of year. (The slot cars are my Fall/Winter thing usually.
)  I seem to cannot quit buying these Kal Kar chassis for some reason not apparent to me???? I just cannot seem to pass up on a "good deal," I guess??) 
 
Well, nevertheless, I have a few of these now and am in the process of turning one of them into a usable car. These are a very light duty chassis at best, made of .040" aluminum with a lot of flex in them! Lets see what we can do here with this thing???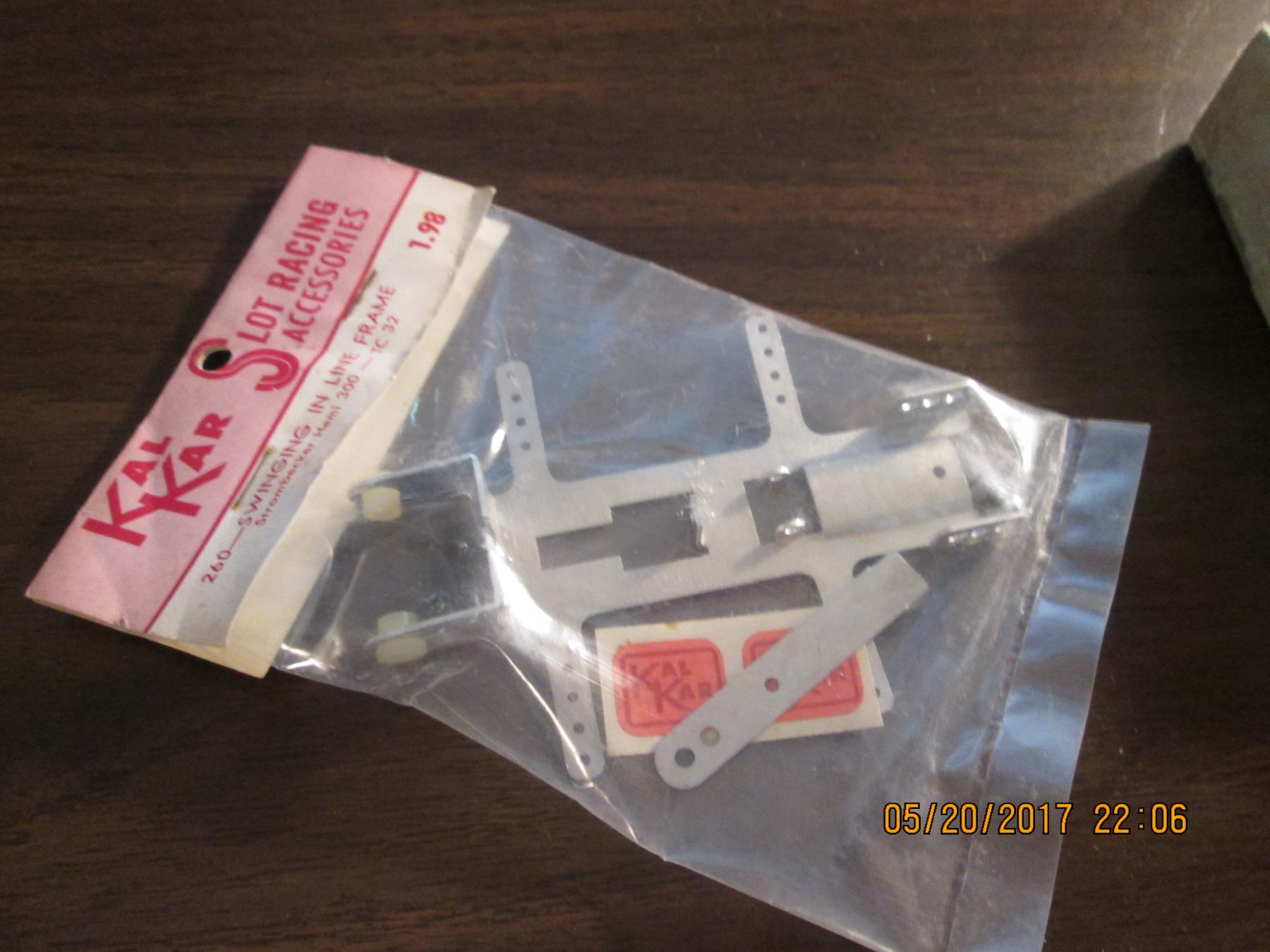 First , I put it in the chassis jig and checked the wheel base for squareness and flatness. These have a ton of "spring" in them and are as flexible as a licorice rope! I added a set of upper frame rails I made out of .040" aluminum to make the frame triangular and eliminate any bending during use.The body I am using is a 4" wheelbase so the 3-3/4" hole was open for the use of my railing. I had to modify my brass nuts to clear the front axle. I also had to get a bit creative with the wheel spacers and notch them.
 


 
I also wanted a better way of mounting the body other than just bending up those flimsy tabs, so I bent a set of aluminum angles and bolted them to the stock holes with #1 stainless hardware. Worked out nicely as it even adds more  rigidity to this already "bendy" chassis.
 


 
This chassis was bought with out a drop arm either, so I fabbed one of those also. We will worry about drilling it later for the guide shoe. Ignore the cotter pin holding it in as it will be replaced with a solid piece of rod in a much larger diameter soon. Cotter pin keeps it from getting lost in my work pile!!!  

 
Well, I added the Pro Tracks I bought cheap from a good seller on eBay. Those are 1-5/16" T  X .700 w drag rears and are huge ! They look good for displaying, but probably not practical for real world use. (The chassis sits a country mile off of the track surface!!! LOL.) I don't know whether to finish it as a road race car or a drag car at this point??? (I can add the wheelie bars rather easily if needed.) The '60s Vette body goes nicely with this build I think?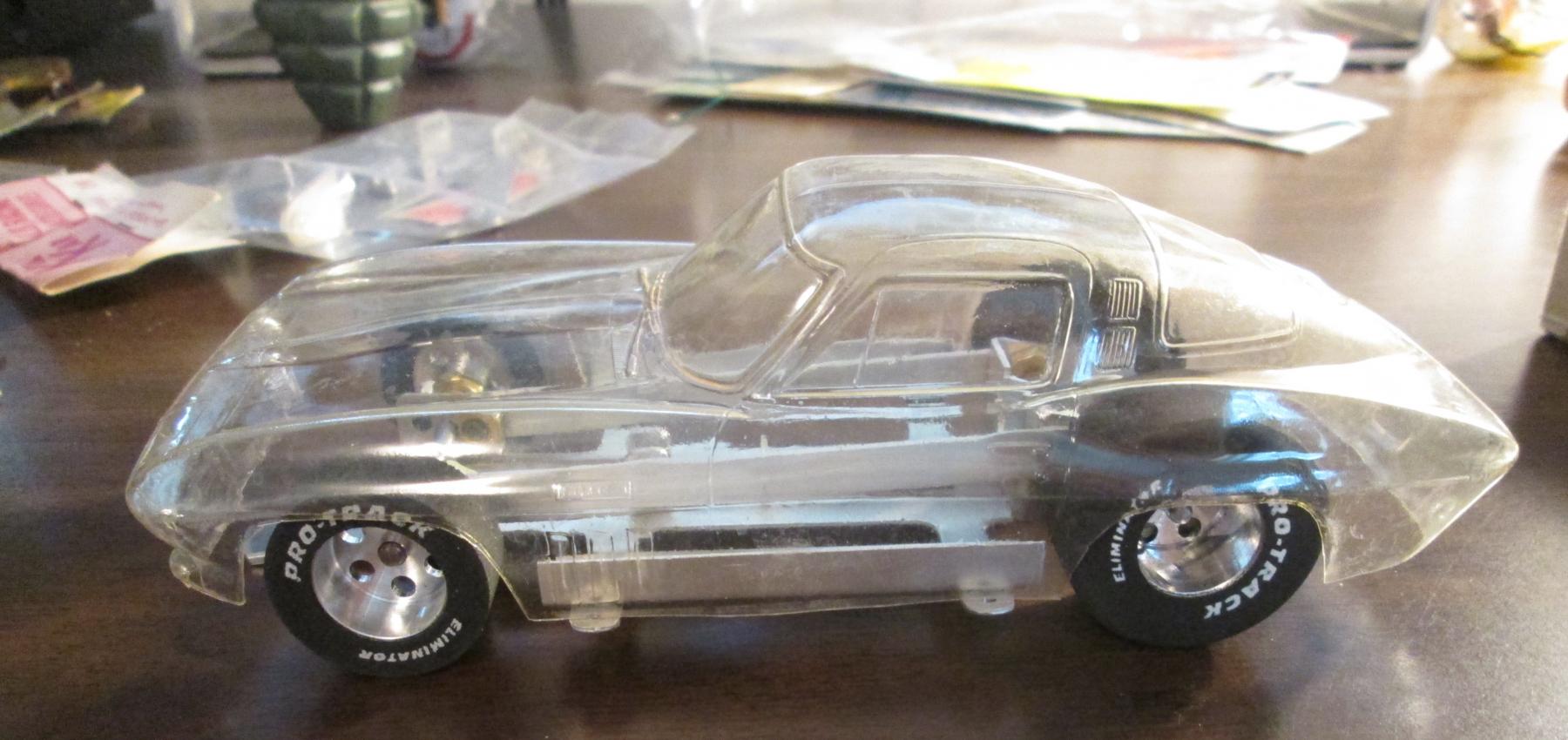 Even if it is finishes as a road course car or a drag car,I am going to add a "hoop" at the rear frame area to keep it from bending and collapsing  between the rear tires.I will have to mind the crown gear clearance. MAN these things are SOOO bendable!!!!
This is not the pro builds I will be getting into soon, but I soooo enjoy taking vintage stuff and trying to make a better use for it.
 
Next up, my three scratchbuilt brass/piano wire builds. Should be a real challenge for me...